'General Hospital' Star Laura Wright Teases Potential Romance Between Carly and Jason: 'They Don't Go Into It Lightly'
Characters on General Hospital get together for a variety of reasons that are not related to love. For Carly Corinthos (Laura Wright) and Jason Morgan (Steve Burton), recent events got them believing it would be best to get engaged with one another.
However, Wright shared that romance could potentially develop between Carly and Jason, especially when they had been in love before.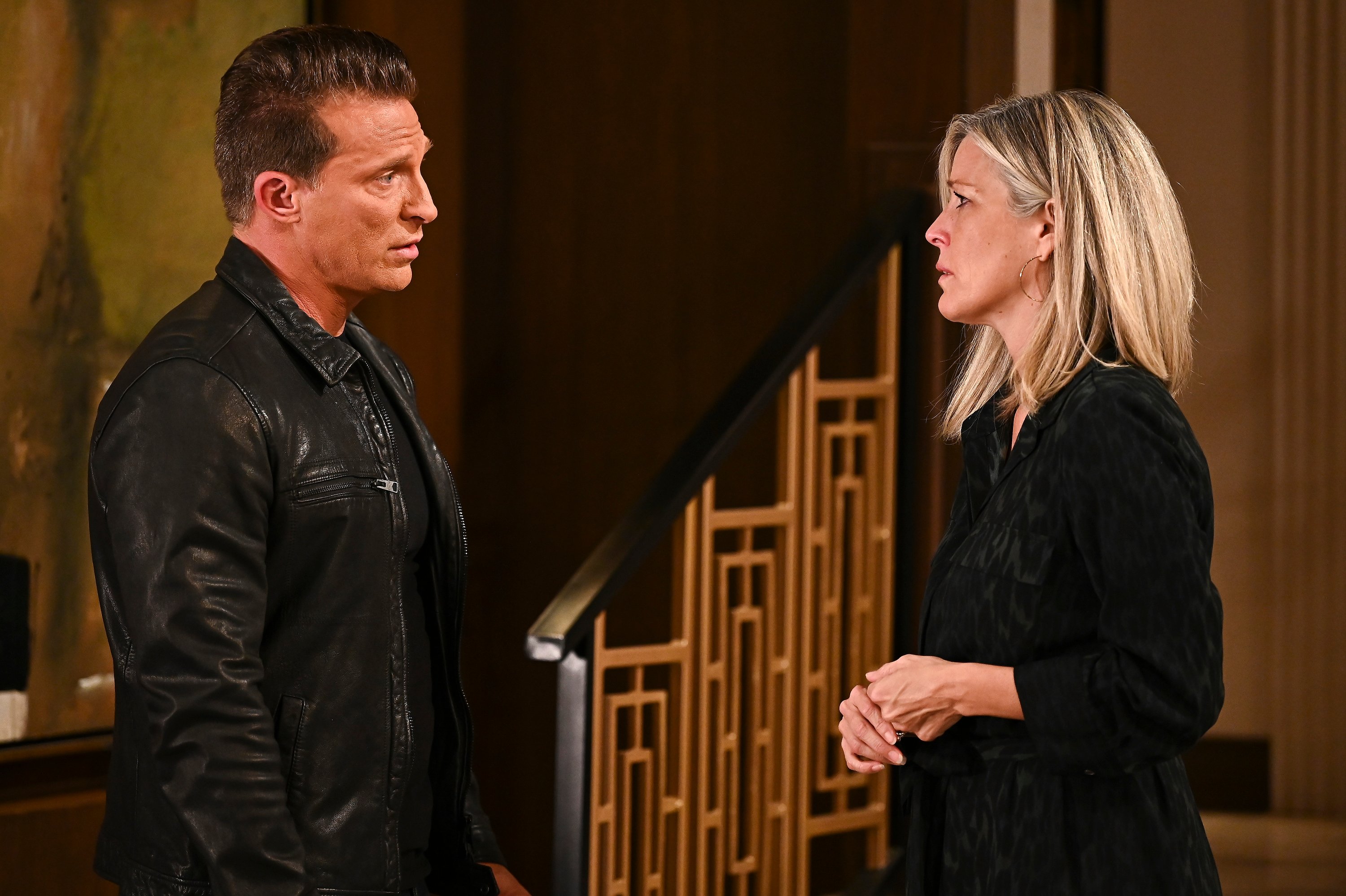 Why did Carly and Jason get engaged?
In December 2020, citizens of Port Charles believed Carly's husband, Sonny Corinthos (Maurice Benard), died after being on a collapsed bridge. However, Sonny later turned up in Nixon Falls, Pennsylvania, with memory loss. He currently goes by the name Mike and does not know about his history in Port Charles.
After Sonny's "death," a rival gang made moves into Sonny's territory. As a result, Carly and Jason decided to get married in hopes of showing a united front. This hurt Jason's growing romance with Britt Westbourne (Kelly Thiebaud), but he is determined to do what is best for their families.
Laura Wright teases potential romance between Carly and Jason
Some fans are no doubt wondering whether this will stay a marriage of necessity or develop into something more. Carly and Jason had a fling in the 1990s after Carly first moved to Port Charles. They remained friends afterward and continued to be extremely close, especially when Jason was working for Sonny.
According to Wright, there is a possibility for Carly and Jason to realize their long-hidden feelings for each other.
"They don't go into it lightly," Wright said in a recent interview with TV Insider. "What scares them both about this arrangement is the fear of their feelings that they've always had for each other. That has turned into a friendship but was based on when they fell in love years ago, when Sarah Brown was playing Carly."
She also added that Carly and Jason's relationship is special because Carly has always been the one to accept Jason even when other people don't. Wright said, "She just accepted and loved him for who he was, and I love that. I think that's so incredible."
Because Carly is still mourning Sonny and Jason is still in love with Britt, things could potentially become complicated for many people involved if Carly and Jason have romantic feelings for each other.
Sonny appears to be getting his memories back
Given the nature of soap operas, a lot of fans are aware that Sonny won't stay as "Mike" forever. Once he remembers his real identity, Sonny might try to reclaim his life in Port Charles.
Sonny has had a few moments in which his old memories seem to resurface. During recent episodes, this became quite clear when he heard Anna Devane's (Finola Hughes) voice and appeared to recognize it.
Perhaps it won't be long before he fully remembers who he is.