'General Hospital' Star Maurice Benard on Directing His Soap Co-Stars in New YouTube Project
General Hospital star Maurice Benard just dropped a new project and it has a lot of familiar faces for those who watch the ABC soap opera.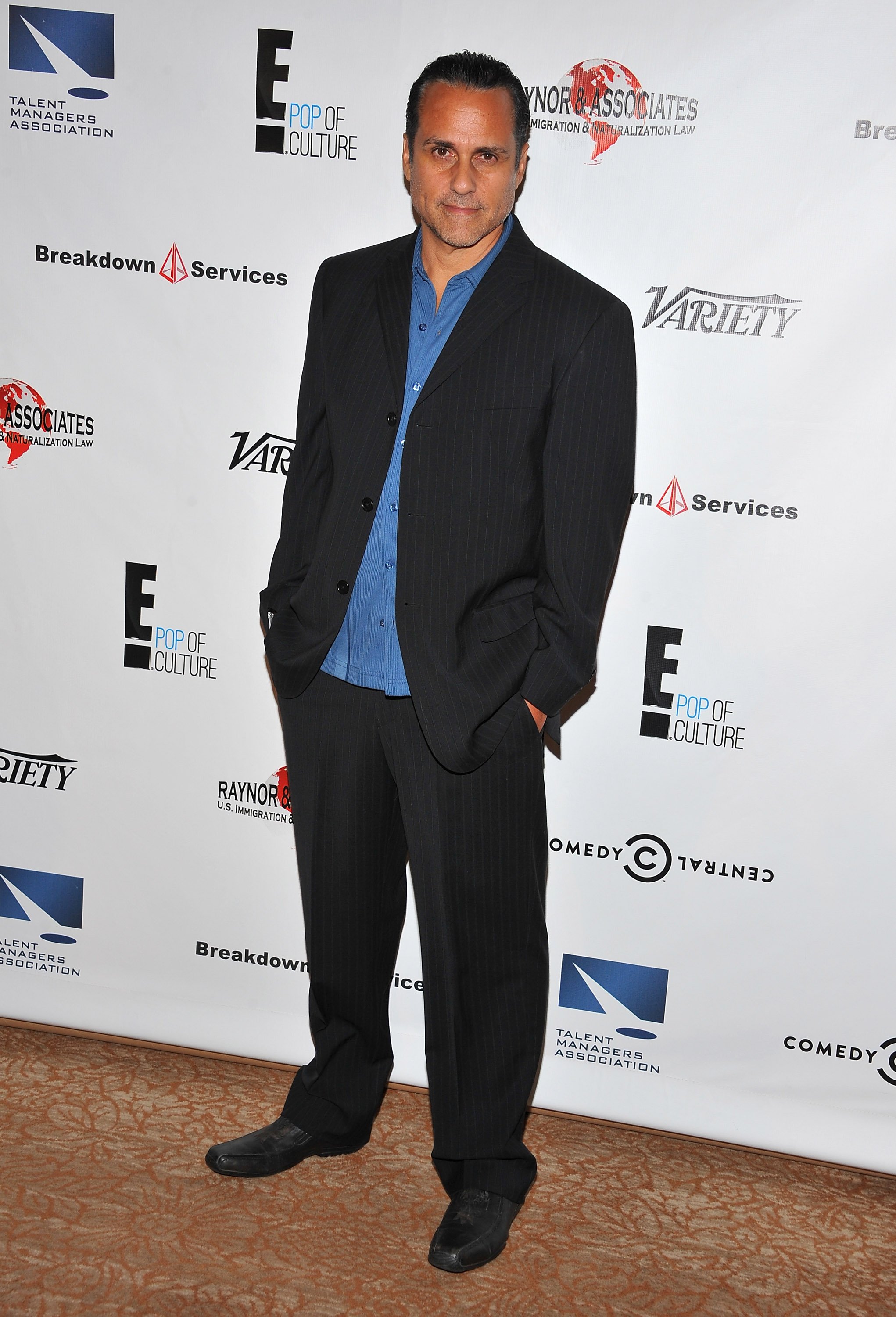 Maurice Benard as Sonny Corinthos on 'General Hospital' is a soap icon
The actor has portrayed played General Hospital's resident mobster (and protagonist), Sonny Corinthos, on the soap opera since 1993. Despite the fact that Sonny is a mobster, the character is a hero and not a villain. The character is also one happens to be one of the most popular characters in the show's history. Additionally, Sonny is one-half of two major General Hospital supercouples. His pairing with Carly Benson is notable, as well and another one with Brenda Barrett.
General Hospital also isn't the actor's first stop in daytime. Benard has been on multiple shows. His first soap opera role was on All My Children. On the All My Children, he played the character of Nico Kelly. Benard was nominated for a Soap Opera Digest award for his work on the show.
Benard has been nominated for 7 Daytime Emmy Awards and has won two times for his General Hospital role. Since being in daytime, Benard has expanded outside of acting and has gotten into more work behind the camera, such as directing.
Maurie Benard directed his 'General Hospital' co-stars in his new project
Benard recently directed an experimental project which he posted on his YouTube page. For the film, Benard tapped several of his fellow General Hospital castmates to star. He spoke about it in a Soap Opera Digest interview. "When we first started doing it, it was still kind of this idea of the movie, and I did this scene with Dom and Kin Shriner, just one scene where they come in. Dom was on fire, Kin was great — I told Kin, "Contain yourself," and I told Dom, "Do whatever," and he played it like he was on cocaine and it was fantastic. It was one little scene. They're my friends, so I used them, and I used Réal [Andrews, Taggert] and Ian Buchanan was funny as h**l."
The actor said that it was a good experience working with his General Hospital co-stars in a different capacity.
"Every actor brought it in their own way," he said. "The only thing that I, as a director, would say that I wanted was the truth in their acting. If they wanted to play a certain thing, I was cool with it, as long as it was honest. But I've gotta tell you, everybody was just on. They were good. I didn't care what they played, they were doing their own thing. This wasn't like a movie, where I would need something very structured. If I heard anything false, I would say, 'Let's bring it down 30 percent,' or, 'Let's rein it in 25 percent and let's try it this way.' And that was it; there wasn't a lot of directing, per se. It's just tedious, man, afterward! It's just a lot of work."
General Hospital airs weekdays on ABC.