'General Hospital' Star Reveals He Was Exposed to COVID-19 at Work
When the coronavirus (COVID-19) pandemic hit the United States in the fall of 2020, many TV shows temporarily shut down production. General Hospital stopped filming for a few months and aired old episodes instead. Production started again that summer, and the cast and crew have been trying to carry on with work while also preventing a possible outbreak.
Unfortunately, General Hospital recently saw a COVID-19 infection happen with one of its biggest stars.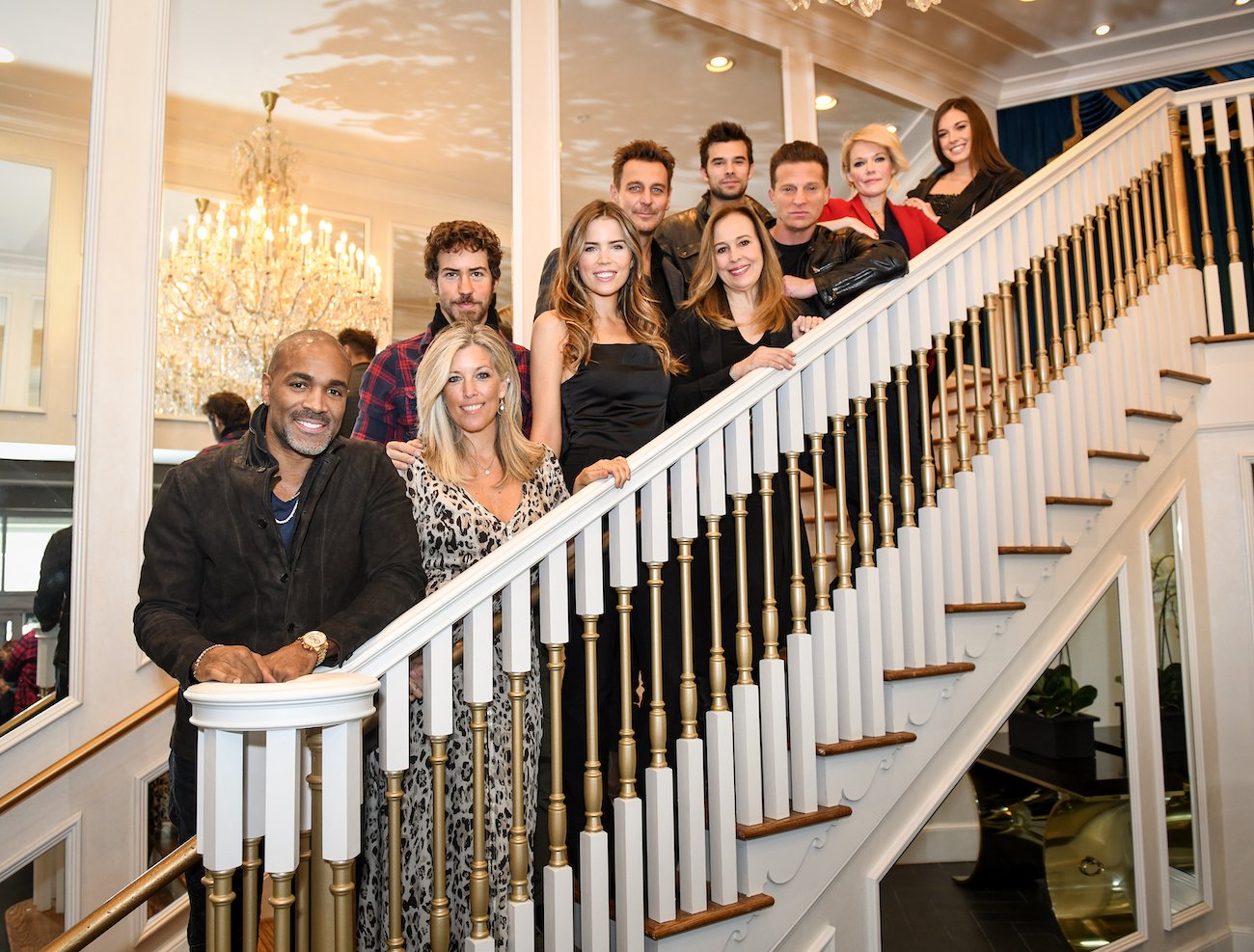 How are soap operas handling COVID-19?
Soap operas often require actors to be in close proximity to each other, and studios are employing health guidelines to keep everyone safe.
Last year, ABC 7 reported that the cast and crew of General Hospital often wore masks while on set and were being tested regularly.
"Testing will continue and [producer Frank] Valentini says masks are now worn at all times, except when actors are taping a scene," the outlet wrote. "There are now two COVID advisors on the set making sure all of the safety protocols are being followed, making sure nothing is done to jeopardize anyone's health."
Actor Laura Wright (Carly Corinthos) also revealed to ABC 13 that social distancing guidelines have encouraged people to work on telling stories in different ways.
"I know that daytime is known for 'love in the afternoon,' and I think we can still tell those stories, but I think it challenges us to not rely on the physical and to have to be strong storytellers," Wright shared.
Steve Burton reveals he tested positive for COVID-19 after being exposed at work
RELATED: 'General Hospital': Steve Burton Says It's 'Upsetting' to See Fans 'Attack' Kelly Monaco and Kelly Thiebaud Over Storylines
Despite precautions, COVID-19 infections still occasionally happen on the set of General Hospital. Actor Steve Burton (Jason Morgan) recently revealed on Instagram on Aug. 13 that he got exposed to the virus at work.
"Long story short, I was exposed at work. I tested Wednesday—I tested negative—and then I wanted to take another test before I got on an airplane to be safe to come out and see you guys, and then I tested positive," Burton said, speaking to fans who were hoping to see his comedy show "Stone Cold and the Jackal" on the East Coast.
Burton added, "I feel fine, I have no symptoms, other than being really bummed that we can't see you guys, so, thank you for your patience." He also reassured fans that he and "Stone Cold and the Jackal" co-host Bradford Anderson (Damian Spinelli) are "working actively" to reschedule their performances.
However, Burton did not share whether his positive test would affect his work at General Hospital in the coming weeks.
Steve Burton's character is in the middle of big storylines
RELATED: 'General Hospital': Is Steve Burton Married and How Many Kids Does He Have?
Burton's character, Jason, has been involved in big storylines on General Hospital in recent months.
For example, Jason is getting married to Carly after Carly's husband, Sonny Corinthos, died last year. The two of them are trying to protect Sonny's businesses against rival mobs as well as family members that get caught in the crossfire
In addition to that, Jason became involved in the situation surrounding Peter August's disappearance after Elizabeth Webber confided in him about what she knew.
Finally, with Drew Cain returning to General Hospital, it's likely Jason will have more responsibilities on his plate.