'General Hospital' Star Rick Springfield's Net Worth
To many, Rick Springfield is best known for his 1981 hit "Jessie's Girl." But he's also widely regarded for the role of Doctor Noah Drake on the soap opera General Hospital. As a singer-songwriter, actor, and author, Springfield has a significant net worth.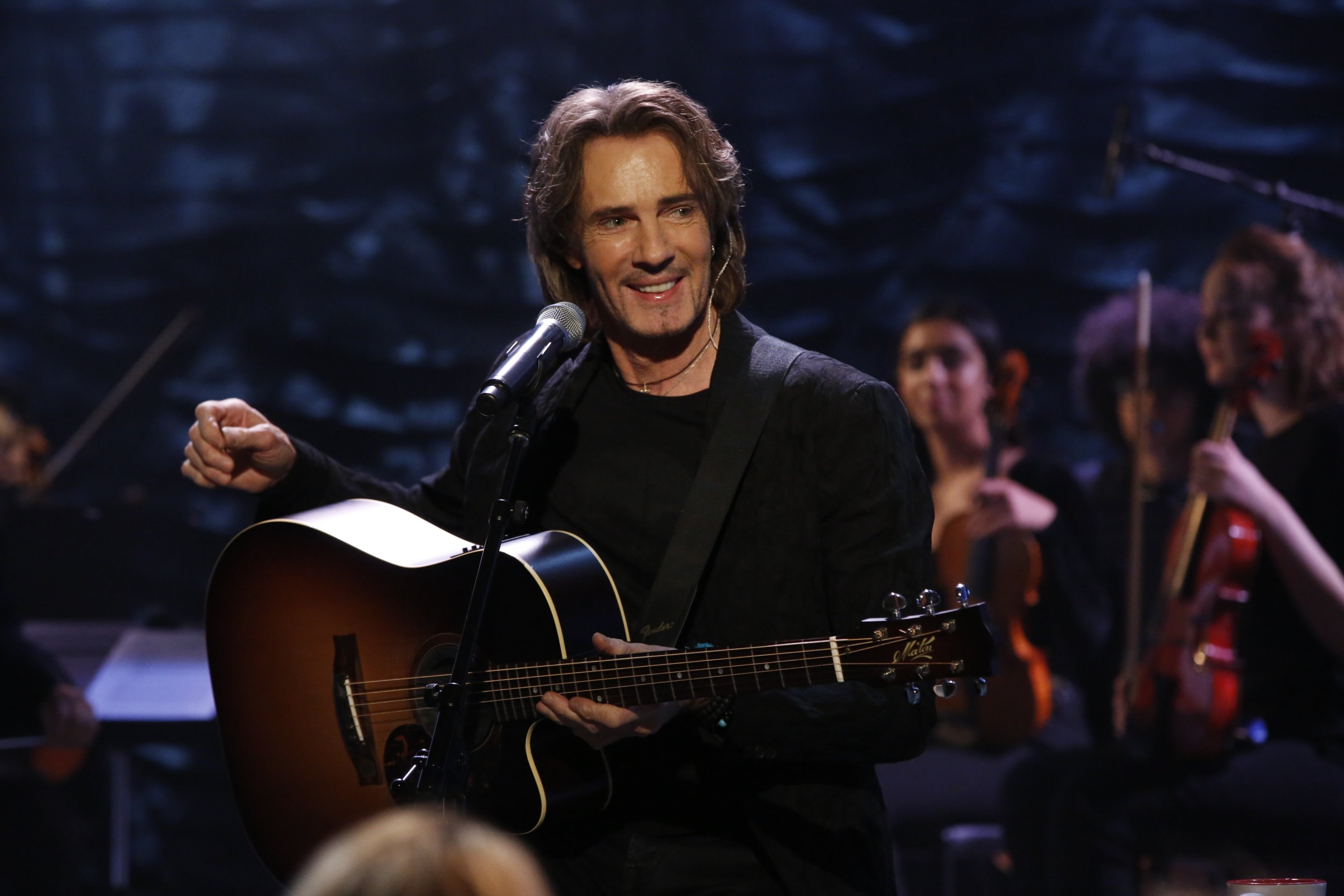 Rick Springfield is a stage name 
Richard Lewis Springthorpe was born August 23, 1949, in a suburb of Sydney, Australia. Before he became the famed solo artist known as Rick Springfield, he was the lead guitarist in the Australian group Zoot. His solo career took off after he moved to the United States and released his single "Speak to the Sky" in 1972. 
Today, Springfield is known for his 1981 number one hit, "Jessie's Girl," and other Top 10 singles like "I've Done Everything for You," which was penned by Sammy Hagar, "Don't Talk to Strangers," and "Love Somebody." Springfield continues to write music. He released a compilation of his biggest hits reimagined with an orchestra with the album Orchestrating My Life in 2019. 
Rick Springfield played Dr. Noah Drake on 'General Hospital'
In addition to being a successful musician, Springfield is also an experienced actor. Early on, Springfield had several guest appearances on popular shows like The Six Million Dollar Man and The Hardy Boys/Nancy Drew Mysteries. In 1978, Springfield guest-starred on the "Screaming Javelin" episode of Wonder Woman. Springfield also had small roles on shows like The Rockford Files, The Eddie Capra Mysteries, and The Incredible Hulk. 
In 1981, Springfield joined the cast of the soap opera General Hospital. At the time, he was recording his album Working Class Dog. When "Jessie's Girl" topped the charts, Springfield was playing Noah Drake and on tour with his band. The song's success helped General Hospital's ratings reach a record high, with 14 million viewers watching daily, according to the New York Times. After his music career took-off, Springfield's time on General Hospital came to an end. He did continue acting, working on films like Hard to Hold and Legion. In 1989, he played the role of vampire Nick Knight. 
Rick Springfield continues to write music and act 
From 2005 to 2008 and then again in 2012 and 2013, Springfield reprised his role as Noah Drake on General Hospital. He also took on several guest roles in other popular television series like Hot in Cleveland, True Detective, American Horror Story: Cult, The Goldbergs, and Supernatural. Springfield also worked on roles in major motion pictures like Ricki and the Flash, starring alongside Meryl Streep. 
Rick Springfield almost died by suicide 
In 2017, Springfield went through a dark time. "When Robin Williams and Chester [Bennington] and those guys [committed suicide], I didn't go, 'Oh, that's terrible.' I went, 'I get it,'" he told Sirius XM. "I get being that lost and dark. You're in so much pain that you just want it to end. I have been there, and I know what it's like, and I understand. It's just part of your makeup."
2017 wasn't the first time Springfield considered suicide. He described attempting to hang himself when he was 17 in his 2011 autobiography Late, Late at Night. "I tried," Springfield recalled. "I don't know how I survived it, but I survived the hanging." Fortunately, when Springfield's two children, Liam and Joshua Springthorpe, were born, that motivated him to "take suicide off the table." 
Rick Springfield's net worth
With such a successful career in acting, singing, and the release of books like Late, Late at Night and Magnificent Vibration: A Novel, Springfield is worth a considerable amount. According to Celebrity Net Worth, the singer-songwriter is worth $12 million. '
How to get help: In the U.S., call the National Suicide Prevention Lifeline at 1-800-273-8255. Or text HOME to 741-741 to connect with a trained crisis counselor at the free Crisis Text Line.