'General Hospital' Star Sofia Mattsson Is From Sweden — Find Out Her Trick for Adopting a Perfect American Accent
Sofia Mattsson currently plays Sasha Gilmore on General Hospital. Sasha first moved to Port Charles in 2018 and has the image of an all-American gal. However, fans might be surprised to know that Mattsson did not grow up in the United States at all. She is actually from Sweden.
Mattsson moved to the U.S. to pursue a career in Hollywood and had to learn how to speak with a perfect American accent. Read on below to find out Mattsson's trick for adopting the accent of a place she did not grow up in.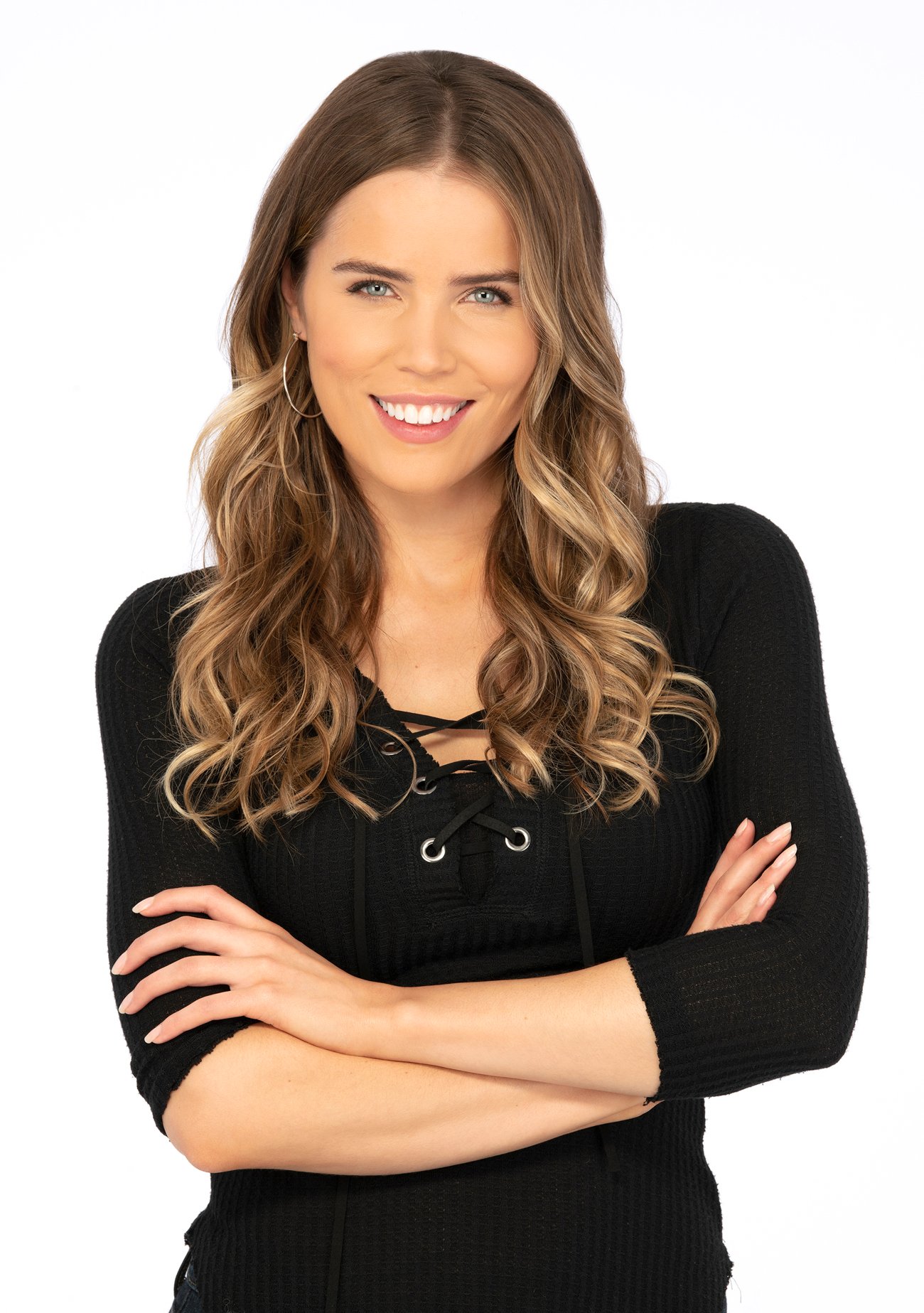 Sofia Mattsson moved to the U.S. when she was 19
Mattsson grew up in Stockholm, Sweden. One of her older sisters is Helena Mattsson, an actor who has appeared in shows like Desperate Housewives, Fargo, and American Horror Story. Helena moved to the U.S. to pursue acting after graduating from high school in Sweden.
When Mattsson was 19, she followed in her sister's footsteps and moved to the U.S. as well. Mattsson told Soap Opera Digest that she used to visit Helena in the U.S. and felt "inspired" to pursue the same career.
"I would come visit her from Sweden and I just got amazed by the profession," Mattsson said. "When she was shooting Desperate Housewives, I got to follow her to set and see what it was like, from her trailer to filming. It was just the most fun thing in the world. That inspired me."
Mattsson did note that she had "a lot of things going on in Sweden," including a modeling and singing career. However, she was determined to move to the U.S. to follow her passion in acting.
Before landing the role as Sasha, Mattsson took on modeling work in the U.S. and had small roles in independent films. She also landed guest roles on popular shows like NCIS and Two and a Half Men.
Sofia Mattsson reveals her trick for adopting a perfect American accent
RELATED: 'General Hospital': Sofia Mattsson's Favorite Pandemic Dish Is Related to a Popular Disney Film
Mattsson also revealed to Soap Opera Digest that she did not have a believable American accent when she first started. As a result, the roles she could get were limited.
"In the beginning, I had to play a lot of Swedish roles and Russian roles and European roles," Mattsson said, noting that she had to take accent training lessons.
In another interview with Soaps In Depth, Mattsson also shared a trick she had: "Speaking English and not hanging out with Swedish friends. Just listening and practicing!"
What is in store for Sofia Mattsson on 'General Hospital'?
RELATED: 'General Hospital': Eden Mccoy Opens up About an 'Embarrassing' Moment She Recently Had on Set
Mattsson shared with Soap Opera Digest that, initially, she did not think she would stay on General Hospital for very long. However, her role has grown in the last two years, and it looks like Sasha is becoming a bigger part of Port Charles as time goes on.
Currently, Sasha is working as a model and spokesperson for Deception Cosmetics. Unfortunately, her personal life is looking bleak at the moment. Earlier this year, Sasha deceived Michael Corinthos (Chad Duell) into believing she cheated on him. This event seems to have taken its toll on Sasha, who is now turning to drugs to help her cope. As soap operas go, this is likely to lead Sasha down a dark path, though we don't know exactly what will happen yet.