Was 'General Hospital' Star Steve Burton Fired Over The Production's Vaccine Mandate?
There has never been a shortage of rumors about General Hospital. But if this latest rumor is true, it will certainly shake things up for the cast. According to unconfirmed sources, Steve Burton — who plays Jason Morgan — has been fired from the show due to his failure to comply with the production's vaccine mandate. Let's take a look at what really happened.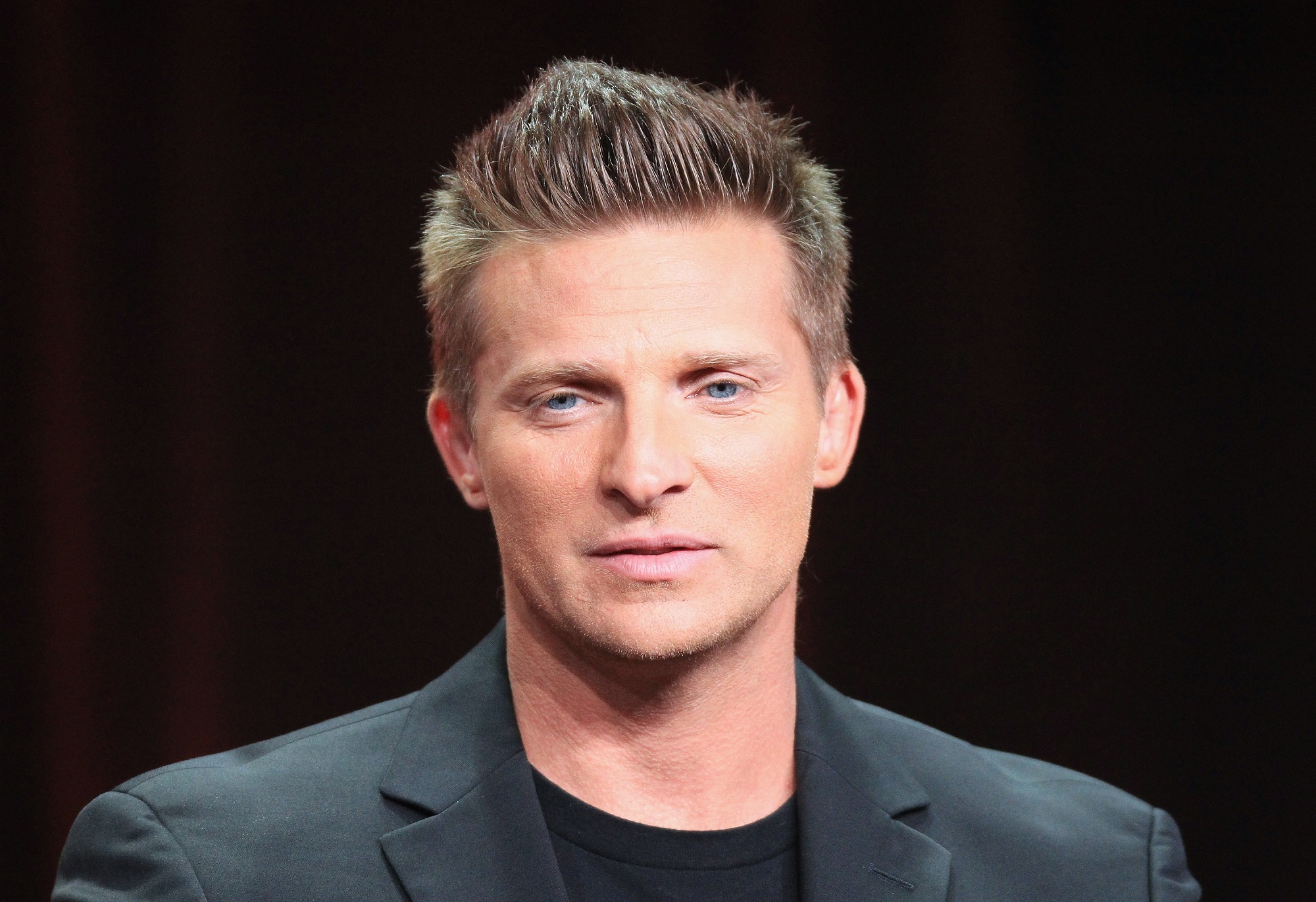 This isn't the first time rumors about the 'General Hospital' vaccine mandate have made the news
In a previous report, we told you that the General Hospital cast was divided over a so-called "vaccine mandate." While Nancy Lee Grahn was in support of one for the show, Ingo Rademacher was not.
What's more, Grahn first began demanding that General Hospital, and other soap opera sets, require both a vaccine and a mask mandate right before her co-star, Steve Burton, tested positive for COVID-19. Ingo Rademacher, meanwhile, doubled down and said fans who wanted him to get vaccinated were "bigots."
"Getting vaccinated does not stop you from spreading the virus," he said. "That's straight from the CDC. Mandating any vaccine is wrong but especially one that doesn't help stop the spread, that's nothing short of crazy talk. If you want to take the vaccine, take it. Just know you're doing it for yourself, not to save anyone else. You're not a hero."
The upcoming show's spoilers may be why fans think Steve Burton is gone
To be absolutely clear, there is absolutely no evidence presented about General Hospital star Steve Burton's vaccination status or his status with the show. As of this writing, Burton hasn't publicly commented about either one.
However, it's possible that some of the show's upcoming spoilers have led fans to believe that Burton has been fired. According to Celeb Dirty Laundry, big changes are on the horizon for Burton's character, Jason Morgan. And for that reason, fans believe that Burton may be permanently off the canvas.
"According to several soap insiders, there's at least one stunning exit in the works besides the predictable [Ingo] Rademacher one," reports the outlet. "There are signs pointing in Burton's direction, so viewers may have to say goodbye to a fan fave."
But while Rademacher (who plays Jax) has been vocal about his "anti-vax" status, his General Hospital co-star Burton has not. What's more, Burton himself tested positive for COVID-19 not long ago, and was taken off the canvas while he recovered. Finally, Celeb Dirty Laundry's report makes clear that this is all just speculation, and not fact. So what's really going on?
Was Steve Burton fired from 'GH'?
There is no shortage of chatter on Twitter about Steve Burton's fate with General Hospital. Many fans believe, in fact, that he was fired for his failure to comply with the show's vaccine mandate. However, some fans were quick to note that Burton shared kissing scenes with his co-star, Laura Wright (Carly). And she publicly shared her vaccination status.
"It seems odd that they'd do that if they haven't been," wrote one user.
So far, Steve Burton hasn't publicly commented on his vaccination status — or whether he will leave General Hospital. We will have to tune in to upcoming episodes to find out.
RELATED: 'General Hospital' Odds & Ends: Kelly Monaco Explains Instagram Absence, Fans Outraged Over Repeat Episode