'General Hospital': Steve Burton Says He's Been 'Having a Blast' With Carly and Jason's Engagement
Steve Burton's character, Jason Morgan, is currently involved in various storylines on General Hospital. One of them is Jason's eventual marriage to his best friend Carly Corinthos (Laura Wright). Not all fans are happy with this plot development, but Burton admits he has been "having a blast."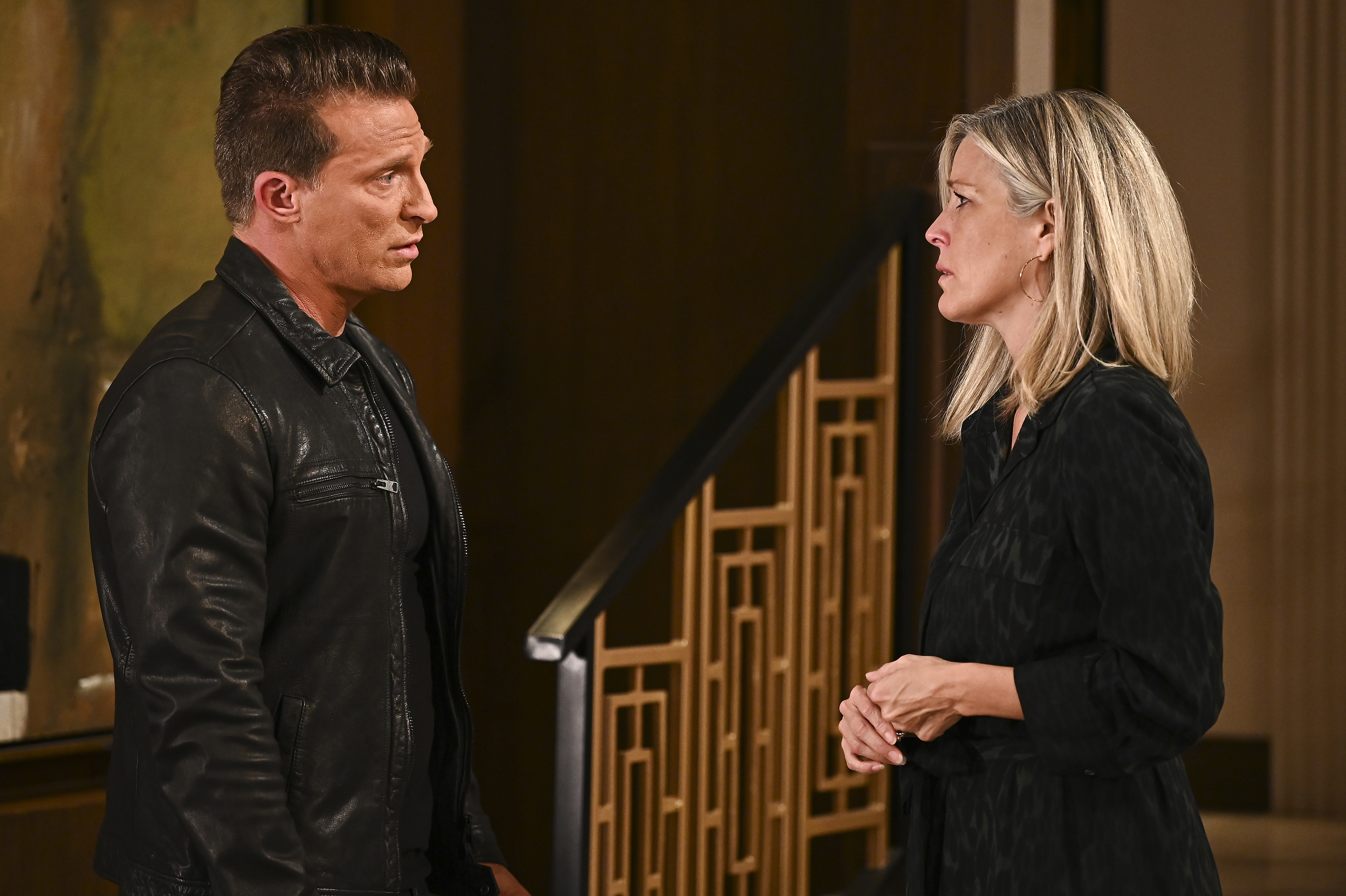 Why are Carly and Jason getting married?
In December 2020, Carly's long-time/on-and-off husband, Sonny Corinthos (Maurice Benard), fell from a bridge after it collapsed. People in Port Charles believed he died during the incident. Unbeknownst to them, however, Sonny later turned up alive in another town. He currently has amnesia and goes by the name "Mike."
Meanwhile, Carly and Jason have been trying to take care of Sonny's mob business after his "death." In order to keep their rivals at bay and present a united front, Carly and Jason decided to get married.
Steve Burton has been 'having a blast' with this storyline
Carly and Jason having a marriage of convenience after Sonny's death is not a storyline many people saw coming. Nonetheless, Burton revealed he is enjoying this latest development.
"Most people don't like change, but sometimes you find some surprising things in that change where you're like, Oh, that's new!'" he said in an interview with Soap Opera Digest. "And that's what I think the show needs… The fans know the characters so well that everyone knows what everyone is going to do all the time, so there's really no surprises, unless you mix it up and put other people with other people and you see what comes out of that."
He also added, "That's what we're kind of seeing now. And now Jason and Carly have to get married, and that's interesting to me. I think it's great! I've been having a blast. It's all new stuff."
Additionally, Burton believes Carly and Jason have a special kind of love for each other. He said, "Carly is Carly, and for some reason, Jason just has a soft spot for her that no other human being would have, he has a love for her that no other human being has. "
Laura Wright hints at romance in Carly and Jason's future
For now Carly and Jason's marriage is purely a business move. However, viewers do wonder if romance will eventually be brought in. After they, Carly and Jason did have a fling in the 1990s when Carly first came to town.
According to Wright, there is a potential for romance in Carly and Jason's future.
"They don't go into it lightly," Wright said in a recent interview with TV Insider. "What scares them both about this arrangement is the fear of their feelings that they've always had for each other. That has turned into a friendship but was based on when they fell in love years ago, when Sarah Brown was playing Carly."
Like Burton, Wright also believes Carly and Jason have something wonderful together. She said, "She just accepted and loved him for who he was, and I love that. I think that's so incredible."