'General Hospital': Steve Burton Confirms He Was Fired Over The Production's COVID-19 Vaccine Mandate
After weeks of speculation, General Hospital has fired Steve Burton over his refusal to get the COVID-19 vaccine. Burton, who played Jason Morgan on the show, confirmed this in a video posted to his Instagram page earlier today. Fans of the show, however, couldn't wait to see him go and support the production's decision.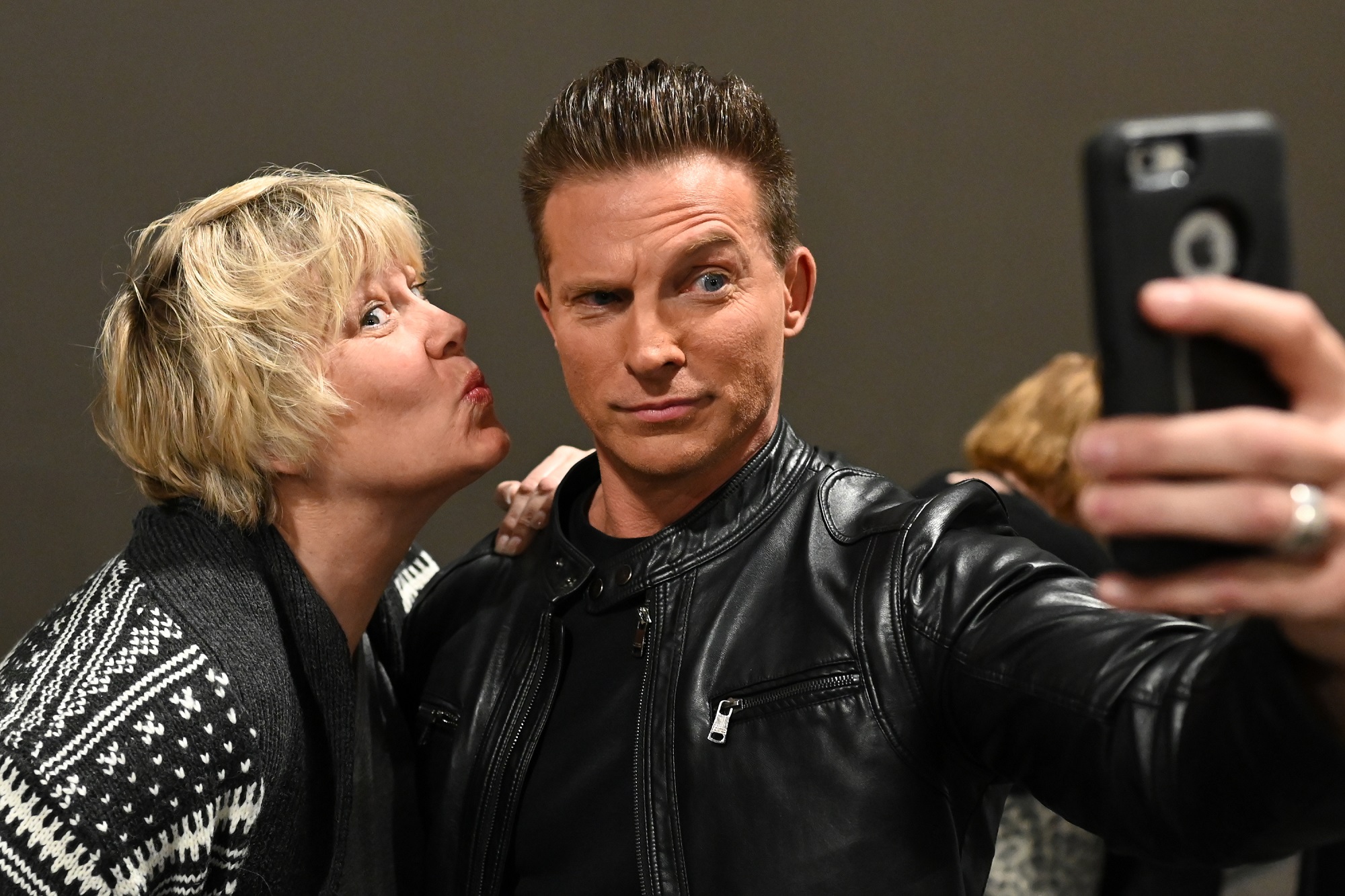 Steve Burton confirms he was fired from 'General Hospital'
In a video posted to his Instagram Stories earlier today, Steve Burton confirmed he was fired from General Hospital.
"Hey guys — I know there's been a lot of rumors and speculations about me and General Hospital," he began. "And I wanted you to hear it from me personally. Unfortunately, [the production] has let me go because of the vaccine mandate. I did apply for my medical and religious exemptions. And, both of those were denied."
Burton, however, didn't make it clear when he applied for the medical and religious exemptions in question. Fans will also recall that Burton was diagnosed with COVID-19 in August 2021, forcing him to step away from the production for a time.
He claimed it was about 'personal freedom'
Despite the health scare, however, Burton refused to comply with the production's vaccine mandate. And he made it clear in his video that he fancied himself a bit of a freedom fighter for the cause.
"It hurts, but this is also about personal freedom," he said in the video. "To me, I don't think anybody should lose their livelihood over this. But with all that said, you know me. I'll always be grateful for my time at General Hospital. I loved it there. I grew up there. So I'll always be grateful."
He also believed that he would fall on his feet despite being fired from the production. "I've always believed that when one door closes, multiple doors open," he said. "I'm excited to see what the future brings. And maybe, one day, if these mandates are lifted, I can return and finish my career as Jason Morgan. That would be an honor."
Fans couldn't wait to see him go
Unfortunately for Burton, General Hospital fans were all-too-happy to see him go. "With all of the fitness enhancers Steve Burton takes, this is BS," wrote one fan. "Get your vaccine and STFU."
"How you gonna be on a show called General Hospital and refuse to get the vaccine?" wrote another fan. And still another was pleased that Burton wouldn't be exposing the rest of the cast to COVID-19. "I say this as a former fan of Jason/Steve, he's an idiot. You don't have the right to potentially put others at risk. Good riddance," they wrote.
Now, however, questions remain about the ultimate fate of Jason Morgan. Is he being killed off by the Powers that Be, permanently? Is soap opera legend Trevor St. John stepping in to take over the role? Will Burton ever come back? Keep watching General Hospital to find out the answers to these burning questions and more.