'General Hospital': Steve Burton Gave Haley Pullos 1 Unusual Career Advice — And It Involves Love
The sets of TV shows can be a great place for younger actors to mingle with older, more experienced ones, and General Hospital is no exception. Steve Burton (Jason Morgan) has been on the show for 30 years and once gave some career advice to 22-year-old Haley Pullos (Molly Lansing-Davis). Burton's advice, though, can seem unusual to some people.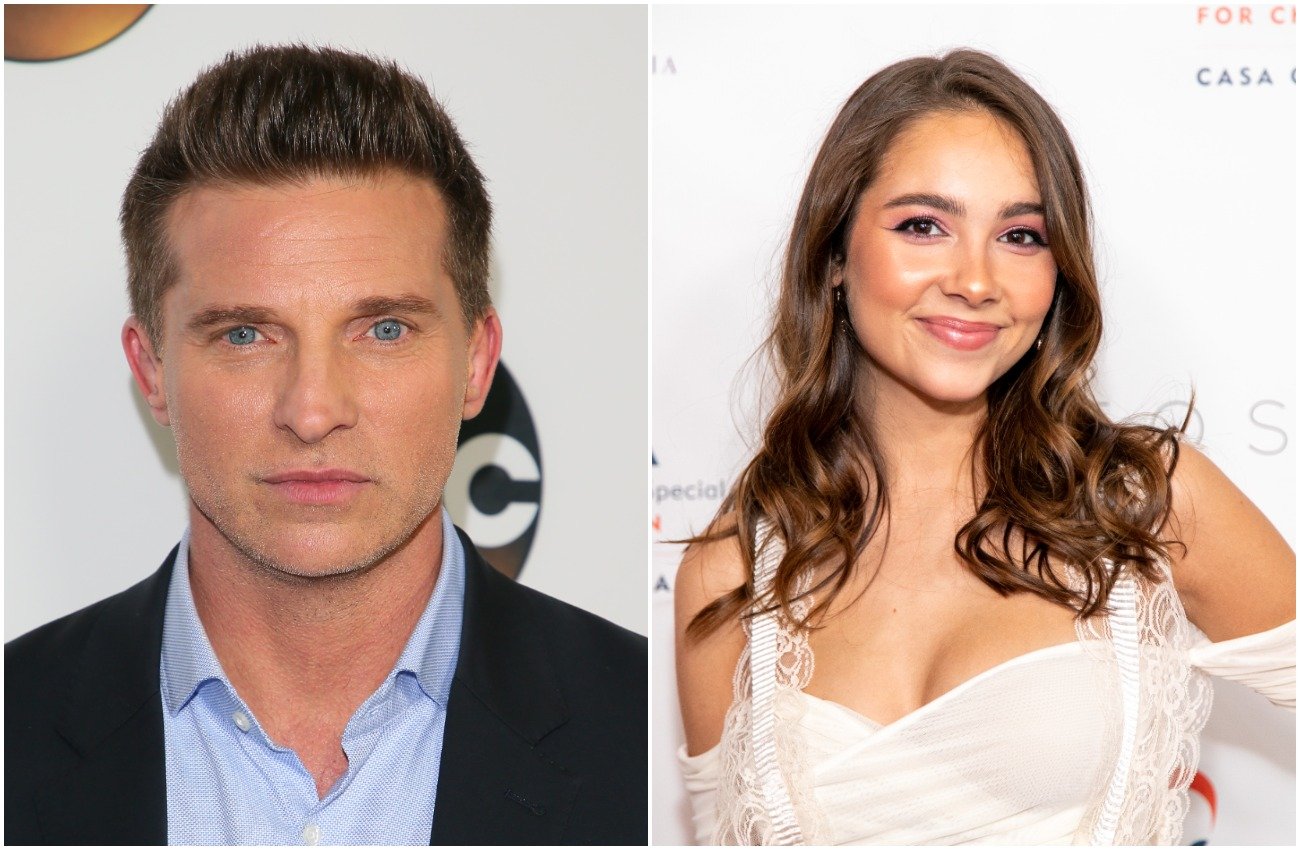 Steve Burton and Haley Pullos have worked together for over 10 years
Burton joined the cast of General Hospital in 1991 after appearing on shows like Out of This World and Days of Our Lives. Meanwhile, Pullos started acting in the early 2000s and landed her role as Molly on General Hospital in 2009.
Burton and Pullos have worked together for over 10 years. On the show, Burton plays Pullos' brother-in-law. In fact, Molly was one of the biggest supporters of Jason and her sister Sam's relationship in the beginning.
Steve Burton thinks Haley Pullos is very talented for her age
Pullos appeared on Burton's podcast That's Awesome with Steve Burton & Bradford Anderson in September 2020, where she discussed her career and some acting goals, including her dream of winning an Academy Award.
Burton complimented Pullos' acting abilities, saying, "You're so talented. Just as a child actress, you were so good. Like, exceptionally good. To see someone your age do what you did was amazing."
Burton compared her talent to his and co-host Bradford Anderson's (Damian Spinelli), noting that he and Anderson "didn't know what was going on" when they were Pullos' age.
Steve Burton gave Haley Pullos 1 unusual advice for her career
Burton seemed confident that Pullos could go on to achieve big things, though during their talk on the podcast, he also warned her to not let distractions get in her way.
"If you want to [achieve your goals], you need to… be selfish," Burton said, while noting that his advice might sound unusual to some people. "As an actress, as an actor, we're in it for ourselves. Those outside influences that come with getting older and, just, life can get in the way."
Burton brought up love and shared that it could easily derail Pullos from her dream if she isn't careful. He said, "I'm just speaking from experience because all that stuff got in my way."
This conversation also came after Pullos shared she would be filming a movie in Italy. Burton and Anderson joked that she might come back to the U.S. and announce that she had fallen in love with an Italian guy.
However, Pullos also revealed that she doesn't believe she could find "true love" anyway. She shared, "I don't think I will ever experience true love. I don't think it's for me. I don't know…"
Anderson responded by saying that Pullos is still young and doesn't "have to make that decision now." Burton chimed in by saying, "Well, first of all, that decision will be made for you. You're not going to have a choice."