'General Hospital': Steve Burton Originally Auditioned for Another Role On the Show
Some actors are so iconic as one character that it is difficult for fans to imagine them as someone else. This is true in the case of Steve Burton, who plays Jason Morgan on General Hospital.
Burton is one of the most beloved actors on the show, and his character is also equally well-liked. However, in another universe, perhaps Burton might not have landed the role of Jason in the first place. This is because he originally auditioned for General Hospital with the goal of getting another role.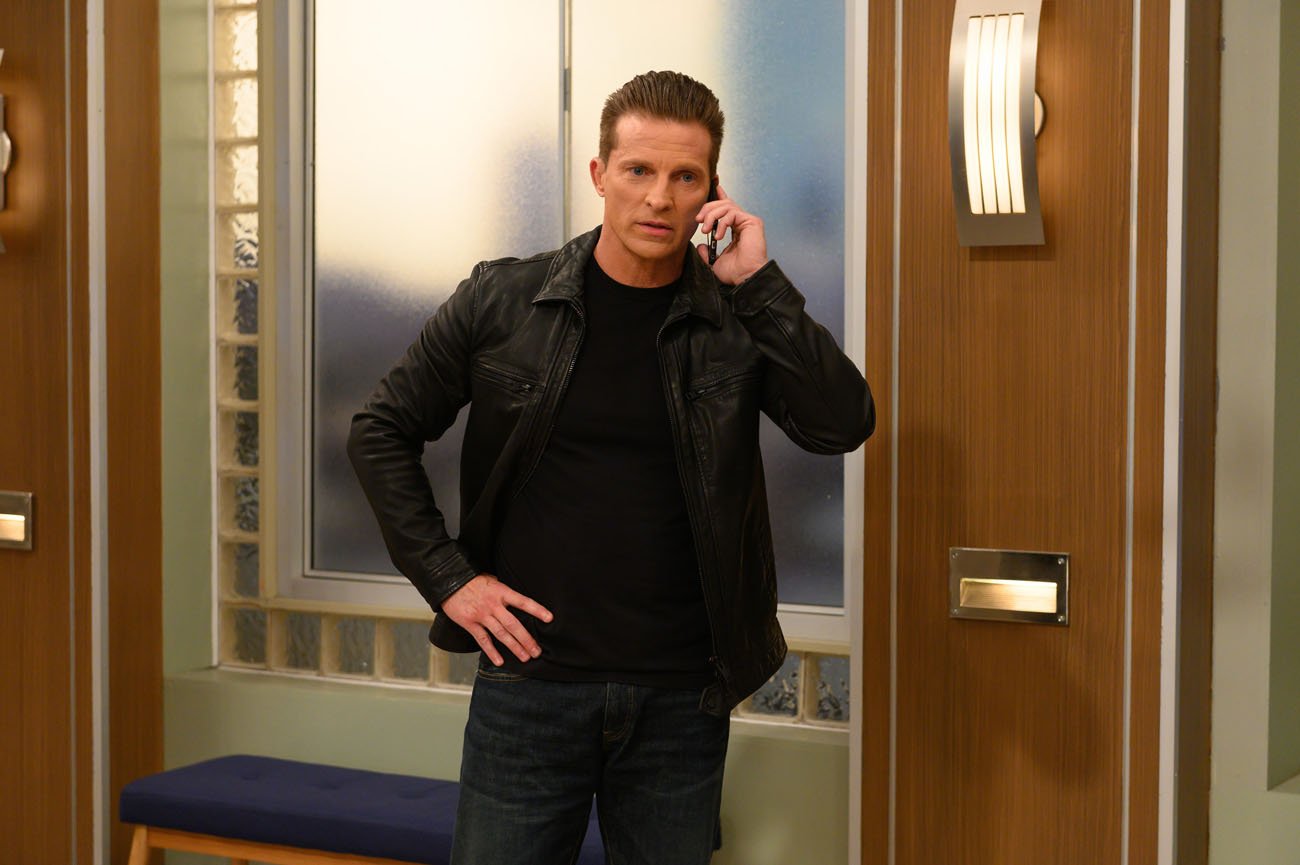 Steve Burton has played Jason Morgan for almost 30 years
Burton joined the cast of General Hospital in 1991 as Jason Quartermaine. At the time, he was involved in the activities of the Quartermaine family on the show.
A few years later, fans saw Jason progressed from being a darling Quartermaine son to a hitman for Sonny Corinthos (Maurice Benard). He turned his back on his family and also changed his last name to Morgan.
Over the years, Burton's Jason has also been in relationships with popular ladies on the show, including Robin Scorpio (Kimberly McCullough), Elizabeth Webber (Rebecca Herbst), and Sam McCall (Kelly Monaco).
Steve Burton originally auditioned for the role of AJ Quartermaine
Burton has surely done well for himself as Jason, but fans might be surprised to know he originally auditioned for the role of Jason's half-brother, A.J. Quartermaine.
As Burton shared on Soap Opera Digest's podcast, Dishing With Digest, he did not get the part because he appeared too young for the role.
"I went in to read for A.J.," Burton said. "I was 20 or 21–probably 20–and I looked like I was 12 years old."
Steve Burton almost did not get the role of Jason because of his height
While the role of A.J. did not go to Burton, he did get a chance to audition later for Jason. However, Burton might not have gotten the role had it not been for General Hospital's longtime casting director, Mark Teschner.
Burton told Dishing With Digest that part of his audition required him to stand next to actor Gerald Hopkins, who had received the role of A.J. Quartermaine. Jason was supposed to be around the same height as A.J., but Burton fell a few inches short. This was where Teschner came to the rescue.
"Right before we go down [to audition], Mark Teschner goes, 'Steve, come here,'" Burton said. "He goes, 'Come into the bathroom'… So I got into the bathroom–I had Doc Martens on–and we started stuffing my boots with paper towels… I go, 'Are you sure this is going to work?' and he's like, 'Dude, you gotta try it.'"
When Burton went out to audition, he realized he was "eye to eye" with Hopkins. Burton ended up getting the role of Jason, and, as many fans know, the rest is history.