'General Hospital': Steve Burton Refuses to Give Interviews, But Says He 'Understands' Why He Was Fired
Ex-'General Hospital' star Steve Burton told his former co-star that he refuses to be interviewed, but he understands why he was fired.
Ex-General Hospital star Steve Burton was recently fired over his refusal to get the required COVID-19 vaccine. He became the second star, behind Ingo Rademacher, to get the ax. That's because Disney, the parent production company of ABC, is requiring all its employees to get the vaccine. However, despite some fans' outcry over his firing, Burton recently said he "understands" why he was let go from the show.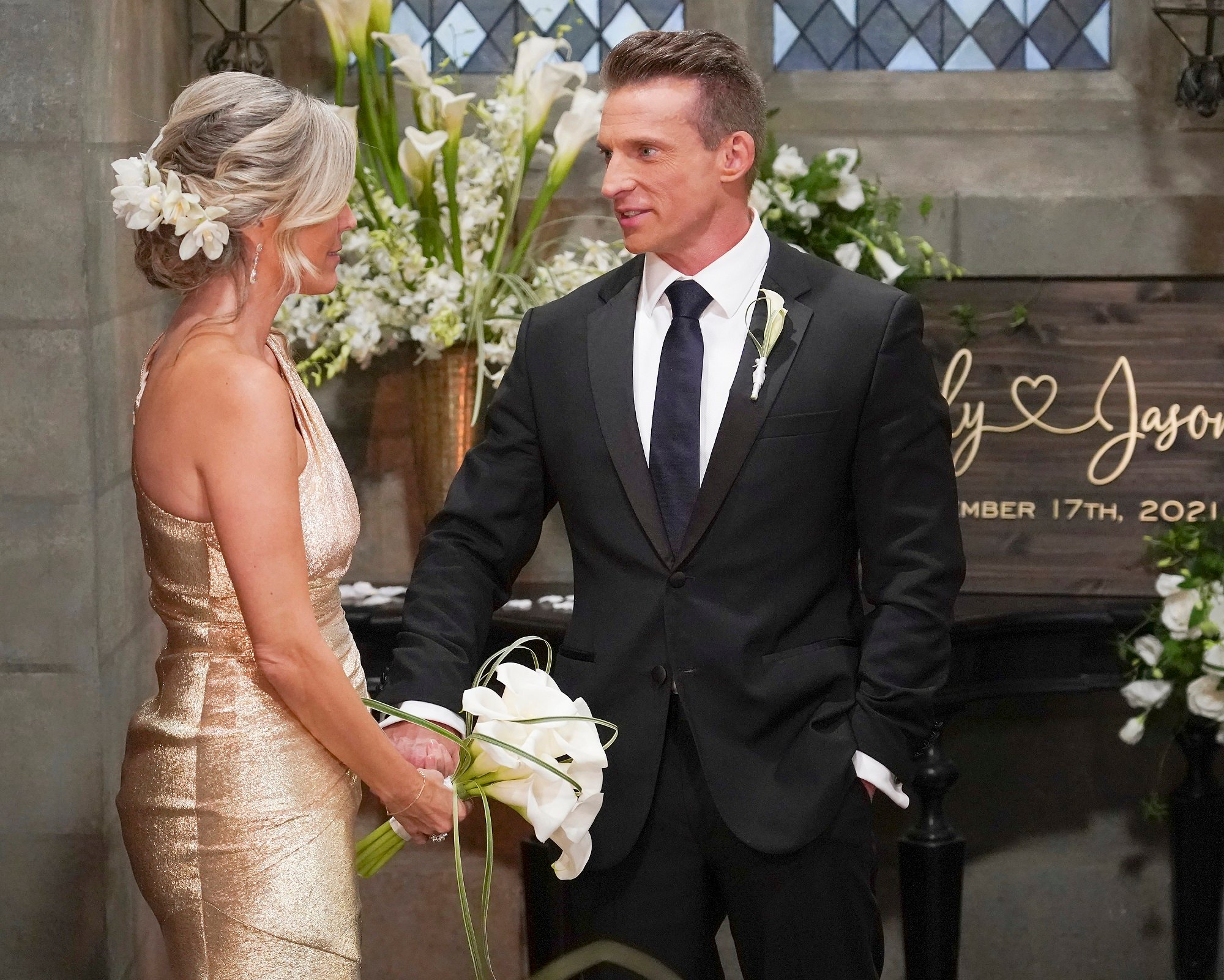 The ex-'General Hospital' star shared an exclusive statement on his podcast
On a recent episode of his podcast, That's Awesome with Steve Burton & Bradford Anderson, the two co-stars-turned-pals discussed Burton's recent departure from General Hospital. Burton, once again, made clear that he was fired from the show. He also said he was "OK" and that "doors were opening" for him despite his firing. And Burton concluded his statement by saying that while he didn't agree with what General Hospital did, he understands why they did it.
But if fans are waiting for Burton to give an interview, they'll be waiting a long time.
"I've gotten a lot of requests for interviews, but I don't want to do them," he said. "I have no interest, dude. Because I don't want division. That's the bottom line."
His podcast co-star disagreed with him
Bradford Anderson made it clear that he didn't agree with Burton's decision. However, Anderson also said he respects his friend's decision.
"We've been friends for a long time," he said. "But like all friends, we have disagreements. And I disagree with Steve's decision. He knows that. But over our years of friendship, we've had plenty of discussions about, well, things like this and other topics. And yes, sometimes we agree; sometimes we don't. But at the end of the day we are still friends."
How will 'GH' handle Jason's 'death' — or will he be recast?
While General Hospital fired Steve Burton, they still haven't made clear the fate of Jason Morgan. According to Soaps.com, Jason could either be dead or missing, or he could resurface with a new face. Since production hasn't made clear the direction of the story, the chance still exists that Trevor St. John could take Burton's place.
However, it must be made clear that the casting of St. John is just speculation. We don't know what's happening yet, and ABC hasn't confirmed or denied any actor's status. "It appears that the writers will explain Burton's absence from the canvas by having Jason remain missing following the tunnel collapse on Cassadine Island," according to Soaps.com.
We'll definitely be tuning in to upcoming episodes of General Hospital to see what they do with Jason Morgan's character.