'General Hospital': Steve Burton Says It's 'Upsetting' to See Fans 'Attack' Kelly Monaco and Kelly Thiebaud Over Storylines
Soap operas like General Hospital have attracted fans for decades with their gripping stories and memorable characters. Viewers often have a lot of emotions while watching General Hospital, and they sometimes take those feelings out on the cast members.
Steve Burton (Jason Morgan) recently witnessed co-stars Kelly Monaco (Sam McCall) and Kelly Thiebaud (Britt Westbourne) being on the receiving end of negative messages related to their storylines. He shared his thoughts on these incidents.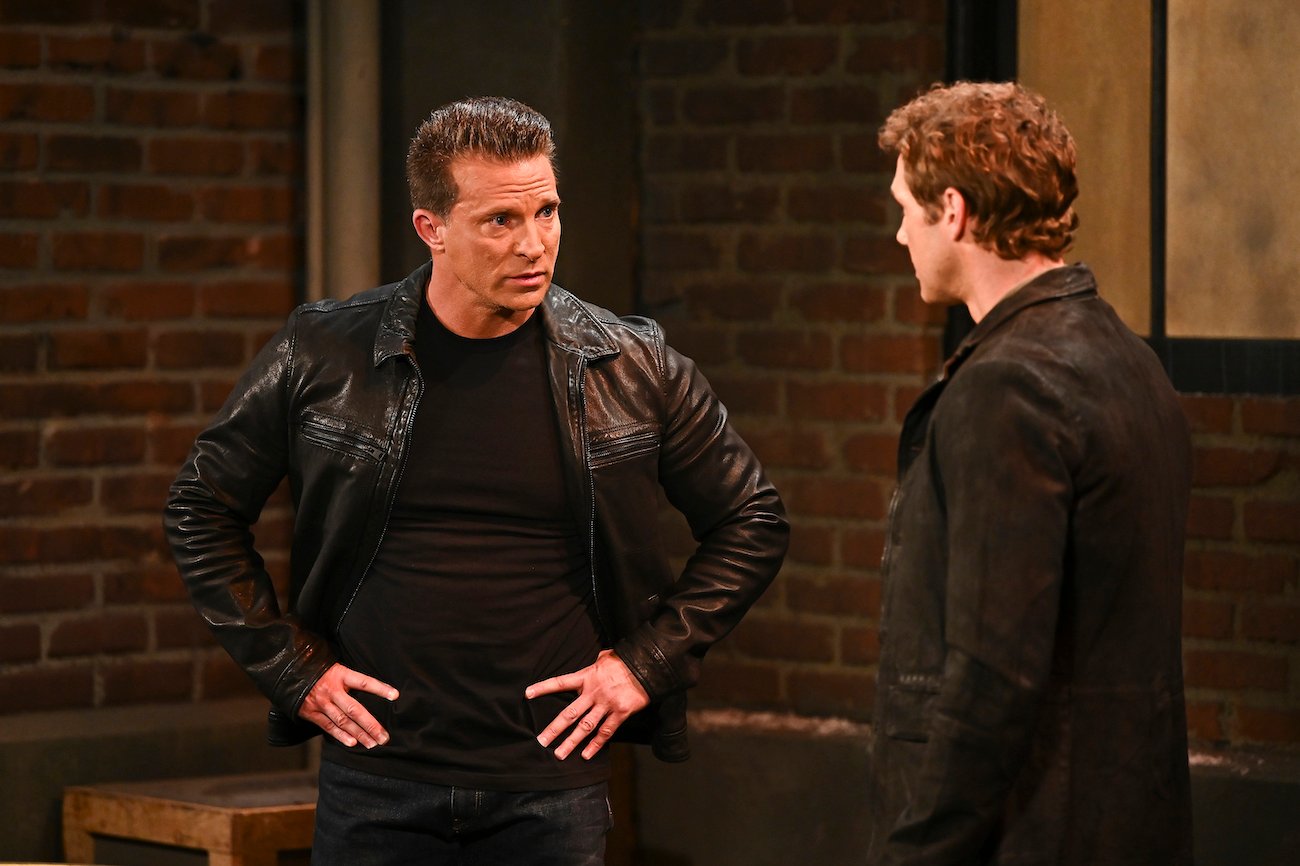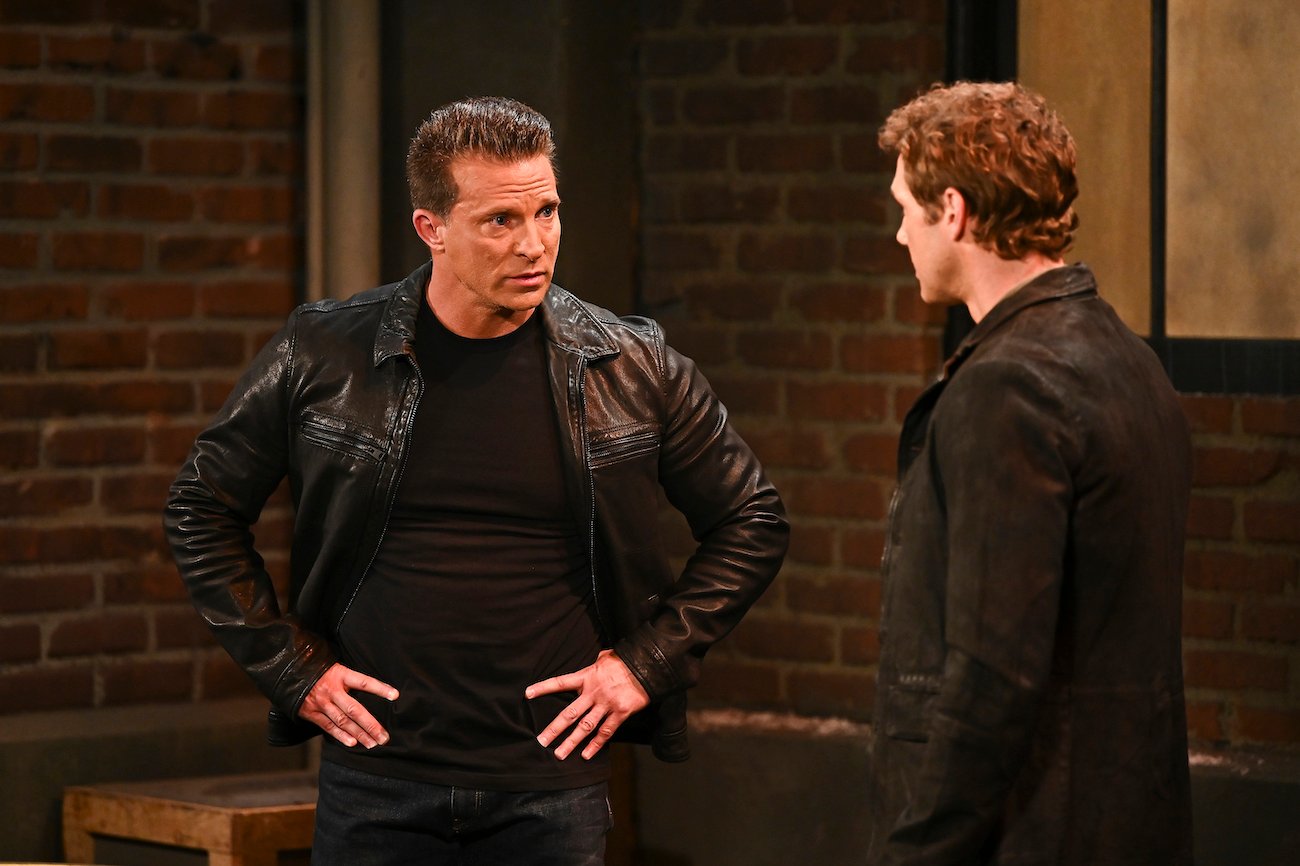 Jason's love life has been a big topic on 'General Hospital'
Monaco and Thiebaud have both been Burton's on-screen love interests recently.
Burton's and Monaco's characters both have a long history together. They first got together in 2004 and had a rollercoaster relationship. However, Jason and Sam parted ways in December 2020 after Sam realized she did not want herself and her kids to be involved in Jason's dangerous mob lifestyle.
After breaking up with Sam, Jason went on to have a fling with Britt. The two of them first bonded when they worked together to bring down Cyrus Renault. They developed feelings for each other and even had a one-night stand in the spring of 2021. However, just as their relationship looked like it was on the up and up, Jason suddenly had to get married to Carly Corinthos (Laura Wright), forcing him and Britt to end their fling.
Steve Burton wants fans to stop 'attacking' his co-stars
RELATED: 'General Hospital': Is Steve Burton Married and How Many Kids Does He Have?
Fans have a lot of different opinions about Jason's love life. According to Burton, some of these comments have not been too positive toward Monaco and Thiebaud.
"I get it. I've watched shows before where I've been upset, okay?" Burton said in an interview with Soap Opera Digest. "So I understand that people get upset over things, for sure. The thing that I don't condone or like is that people were attacking both Kellys."
He added, "I'm not on social that much anymore, but I saw some bad things being said about Kelly Monaco, and some bad things about Kelly Thiebaud, and that's when I check out. That's when I'm like, 'Okay, I'm not even going to engage or read this stuff.' It is two real human beings that can be affected by those comments, you know?"
Burton also shared that he enjoys working with both co-stars, and it is "upsetting" to him when people are negative toward them.
Steve Burton reveals the writers don't consult actors about storylines
RELATED: What is 'General Hospital' Star Steve Burton's Net Worth?
It's easy for some people to target their frustration toward actors, but Burton revealed that actors actually have very input in the show's storylines.
"We're just doing our job, doing the best we can to tell the story that's written," Burton said and added, "[Writers] Chris [van Etten] and Dan [O'Connor] aren't calling us going, 'Hey, what do you think about this?'"
Burton also related to frustrated fans by sharing that he, too, sometimes gets emotionally invested in TV shows. However, he tries to remember that they are ultimately just fictional stories.
"My wife and I watched something on Netflix and something happened and I went, 'This is the stupidest show I've ever seen! I'm not watching this! I can't even believe that they would do something that dumb!'" he said. "I was so invested that at that point, I go, "I get why people get upset!'… But then, of course, we finished it! You kind of settle down and go, 'It's a TV show. Get back to the freakin' TV and watch the rest of it.'"