'General Hospital': Steve Burton Thinks There Is 1 Reason Why Jason and Sam's Relationship Is So Popular With Fans
One of the most popular couples on General Hospital these days is Jason Morgan (Steve Burton) and Sam McCall (Kelly Monaco). The pair—called "JaSam" by fans—has gone through numerous rough patches, but they always seem to come back to each other. Viewers love JaSam as well, and Burton thinks there is one important reason why the couple is so popular.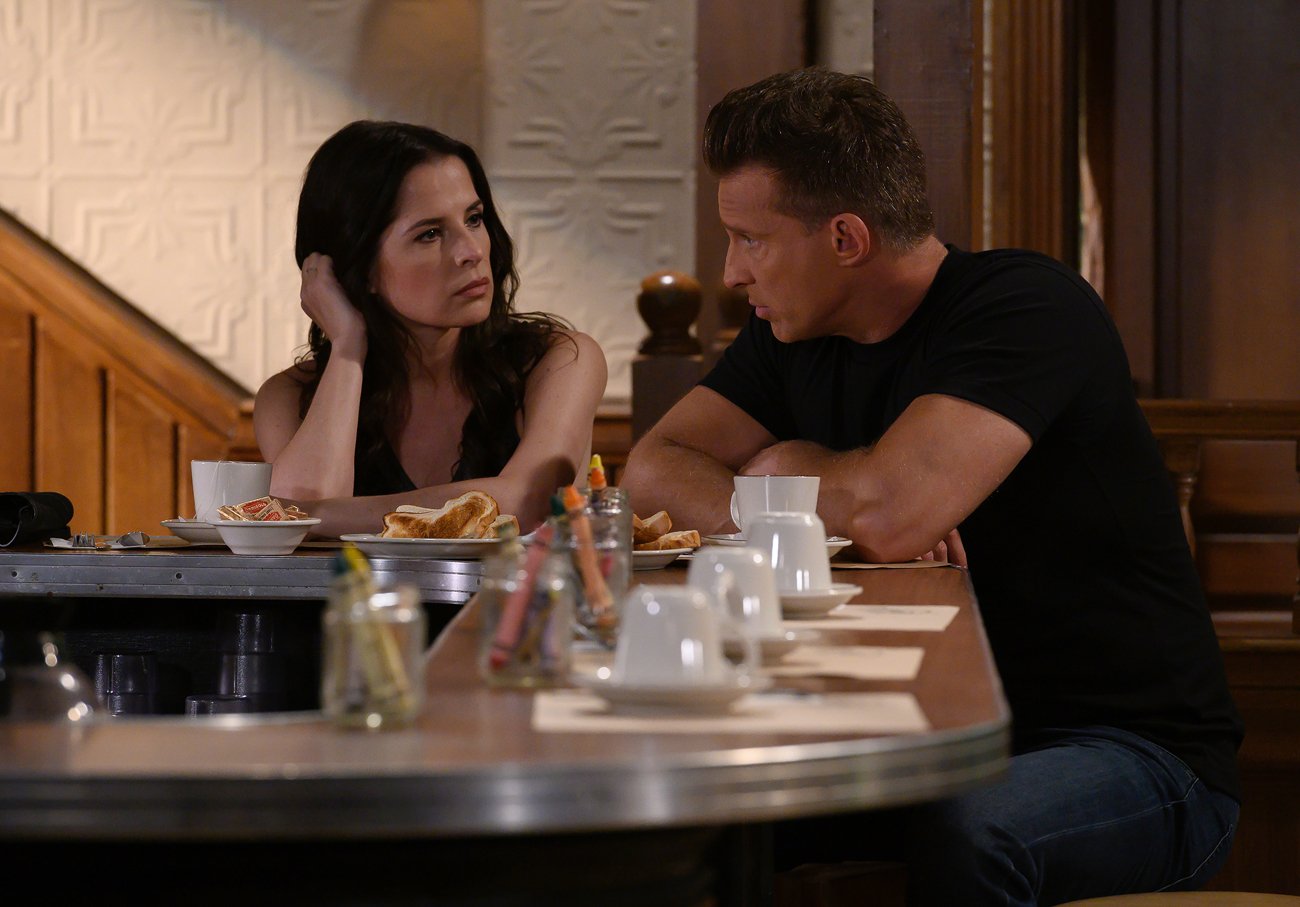 Jason and Sam's romance started in the early 2000s
Jason and Sam's romance started in 2004 after Monaco joined the cast of General Hospital (Burton had already been around since the early 1990s).
Jason and Sam developed a bond after spending a lot of time together to assist mobster Sonny Corinthos with his work around Port Charles. They soon became good friends, which later led to a romantic relationship.
However, Jason and Sam's life together has not been a smooth one. They have broken up a few times, and for several years in the 2010s they were not together because Jason was presumed dead. The couple has since reunited and is trying to continue their relationship.
They even have one child together named Danny. Together, they also raise Scout, who is Sam's child with Jason's twin brother Drew Cain.
Steve Burton thinks Jason and Sam's success lies in their early friendship
JaSam has been supported by a lot of viewers since the beginning. They are even considered a "supercouple" on daytime soap opera due to their huge popularity.
According to Burton, this popularity could be due to Jason and Sam's initial friendship that was developed before they became a couple.
"I think why there was a success in this relationship was that it was never meant to be a relationship and that's what was cool about it," Burton told Soap Opera Digest. "It was almost like The Bodyguard. I was here to protect this girl and make sure everything was okay and that she stayed healthy and stayed safe. And then we became friends and then it went into a romance."
He also added, "That was kind of the first time, I think, I ever had a relationship on the show where we were just kind of friends. There was no motive of us even being together until they saw us starting to work together, like, 'Wait a minute. There's something here. Okay. Let's go this way.' And that's what we did."
Steve Burton thinks Jason and Sam deserves happiness for a while
These days, Jason and Sam are together, but fans are worried something else could appear to threaten their relationship. It seems as if the couple could never be happy for long.
Burton agrees. He said to Soap Opera Digest, "I mean, that's always the problem with soap operas. I mean, can't we just be happy for just a little while? I mean, come on. I was in Russia for five years. Can't I have some happiness some- where?"
"But yeah, it'd be nice to be happy and have a bit of a … I don't want to say a normal life because you can't really have a normal life with what Jason does, but just our life, you know?" he continued. "Let's just get our life back and then we can deal with Cyrus and all this other stuff that's going on with the show. But yeah, it'd be nice."