'General Hospital': Steve Burton's Career Would Not Be Where It Is Today Without the Help of 1 Fellow Actor
Oftentimes, success is not something one can achieve alone. This is the case for many celebrities, whose successes depend upon the people around them. General Hospital star Steve Burton understands this well. He has carved out an impressive acting career in the past 30 years, but Burton also remembers the help he has received along the way. In particular, Burton credits one fellow General Hospital actor for helping him tremendously.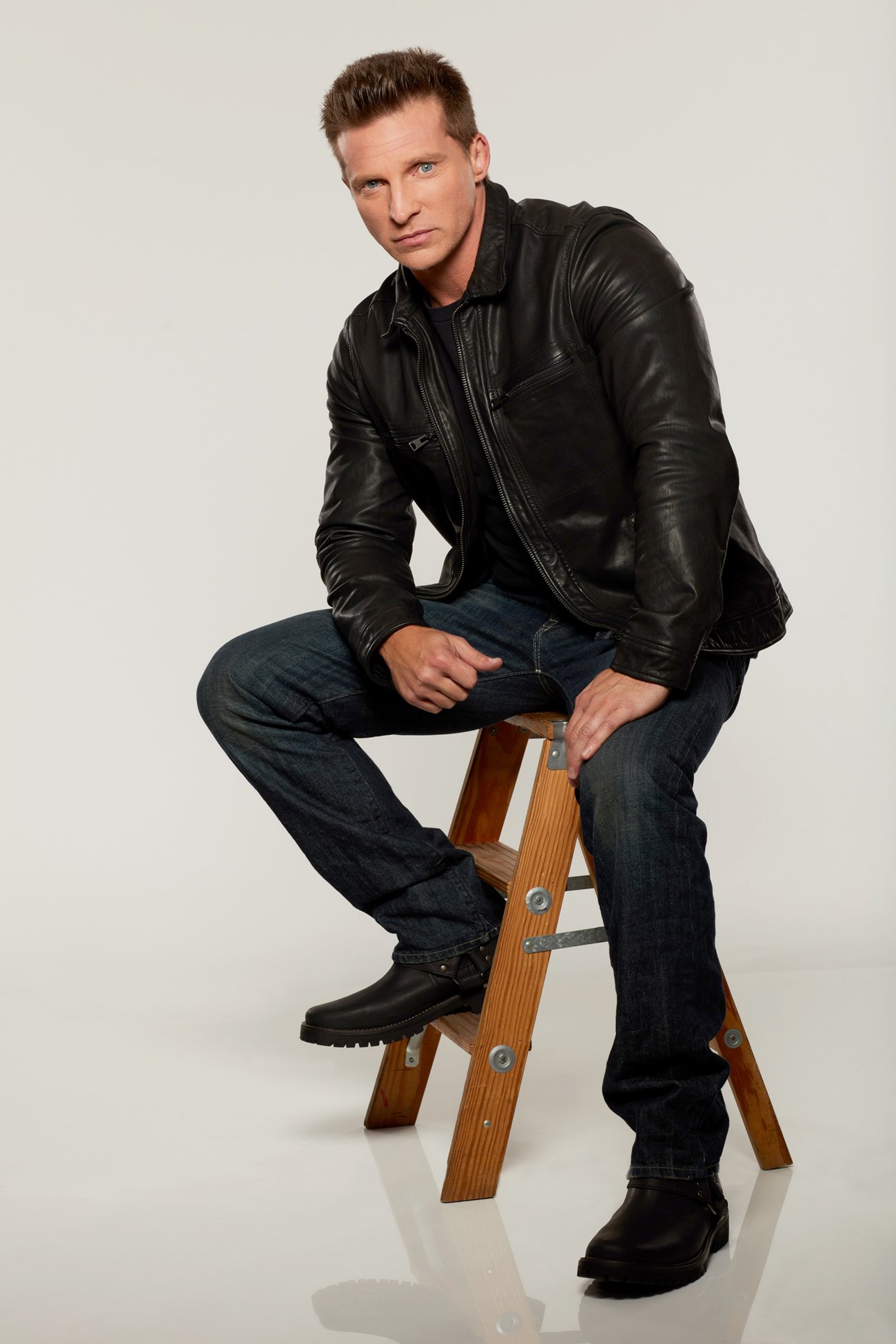 Steve Burton started acting in the late 1980s
Burton grew up in Indiana and Ohio before moving to Los Angeles in his teen years.
When he was 17 years old, Burton landed a role as Chris Fuller on the NBC sitcom Out of This World, which aired from 1987 to 1991. During the course of the show, Burton also appeared on the soap opera Days of Our Lives as Harris Michaels.
Steve Burton joined the cast of 'General Hospital' in 1991
RELATED: What is 'General Hospital' Star Steve Burton's Net Worth?
Burton got the chance to audition for General Hospital in the early 1990s, though at the time, he was originally looking to play the role of A.J. Quartermaine. However, as he shared with Soap Opera Digest's Dishing With Digest podcast, he appeared too young for the role.
"I was 20 or 21–probably 20–and I looked like I was 12 years old," Burton joked.
Afterwards, Burton decided to audition again. This time, it was for the role of A.J.'s half-brother, Jason. There were initial worries that Burton would be too short for the role, but he told Dishing With Digest that longtime casting director Mark Teschner helped him stuff toilet paper into his shoes. As a result, he ended up meeting the height requirement to play Jason.
Jason has since become of the most popular characters on General Hospital. He originally started out as a son of the wealthy and influential Quartermaine family, but he later progressed into being a hitman for mob boss Sonny Corinthos (Maurice Benard).
Steve Burton once said Maurice Benard 'changed my life and acting career'
RELATED: 'General Hospital': Is Steve Burton Married and How Many Kids Does He Have?
As Burton shared with Dishing With Digest, he was growing tired of his character's role on General Hospital and was considered quitting the show. Unexpectedly, Maurice Benard came along, and Burton credited Benard for helping him improve his craft, even saying that Benard "changed my life and my acting career."
Burton revealed he and Benard did not talk much when they first started working together. However, Benard approached Burton one day to compliment his acting skills. Benard inquired about Burton's technique, and after hearing that Burton did not really have one, Benard said, "Well, let me work with you."
"That moment was really where the change happened," Burton recalled. "He started working with me, helping me break down my scenes—just coaching me."
The two of them spent time rehearsing their scenes every day. In fact, Burton went to Benard's house after work so often that it felt as if he was another member of Benard's household. But thanks to all the work Burton and Benard put in, they were able to give it their all whenever they went in front of the cameras on set, which Burton believed made their scenes more enjoyable for viewers.
Both Burton and Benard have won several awards for their work on General Hospital, including 2 Daytime Emmy Awards each.