'General Hospital': Sydney Mikayla Shares She and William Lipton Were Once 'Screaming on FaceTime'
Sydney Mikayla plays Trina Robinson on General Hospital. Her character is one of the main teenagers on the show.
Mikayla has spent a lot of time with the other young actors as well, including William Lipton (Cameron Webber). She recently shared an interesting story of why she and Lipton were once "screaming on FaceTime."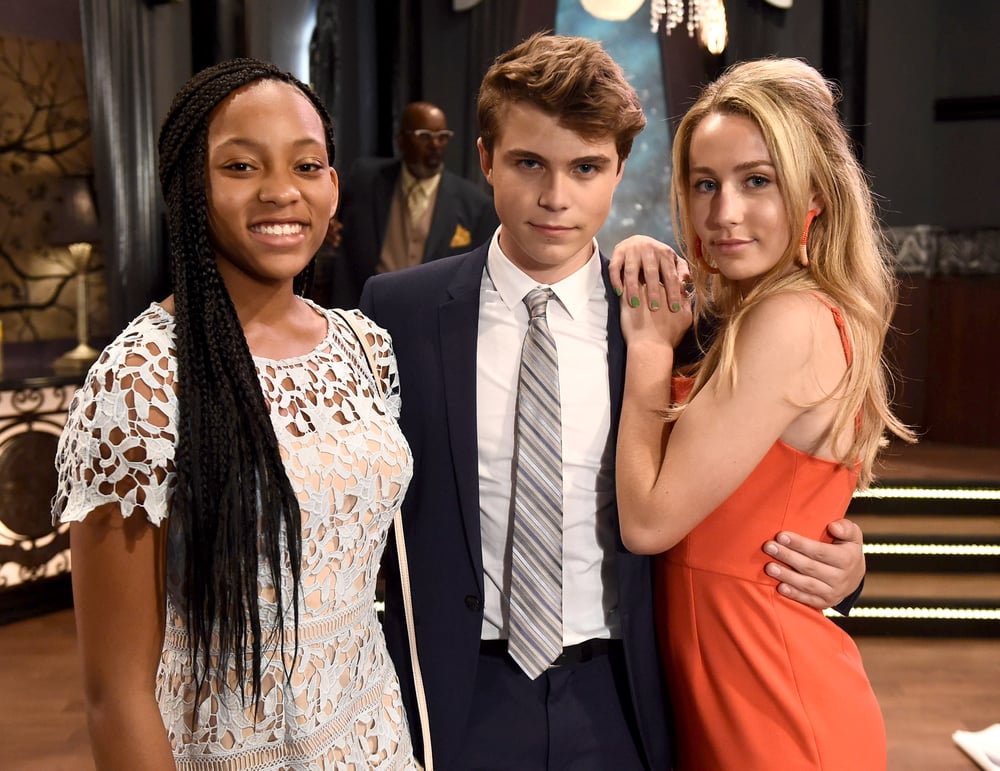 Sydney Mikayla gets along with the other young actors on 'General Hospital'
Mikayla often acts in scenes with Lipton, Eden McCoy (Josslyn Jacks), and Nicholas Chavez (Spencer Cassadine). They are co-workers and get along well with each other.
"They'll run lines if you want to run lines. They've been really great," she said of Lipton and McCoy in an interview with Soap Central. "We've been talking about the college application process, as well, throughout, and also working. So, they're really great scene partners to have, and I'm glad I shared so many of my scenes with them."
Meanwhile, Lipton once told Soap Opera Digest, "Eden and Sydney are so talented. We have a lot of fun. It's always just a privilege to be able to work with those two."
Chavez is new to group (he joined the cast in the spring), and he already has nice things to say about Mikayla, McCoy, and Lipton.
"They are all so great and welcoming," he told Digital Journal. "We have a really great dynamic, the four of us. We have a great offscreen friendship and that helps the chemistry on-screen. We have a good time. They are all so talented. William is also super-talented with his music, it's just an amazing crew."
Sydney Mikayla shares why she and William Lipton were once 'screaming on FaceTime'
Mikayla is 18 years old and will soon be going to college. Fortunately for her, McCoy and Lipton are in the same boat. 
"It was so cool. We were going through the whole college application process and talking about which essay we're going to do and what Common App theme we chose for our essay," she said on the That's Awesome podcast hosted by Steve Burton (Jason Morgan) and Bradford Anderson (Damian Spinelli).
She added, "I remember when I got into USC—even though I ended up at UCLA—I remember calling William like, 'Did you get in?'"
When Lipton told Mikayla that he also got into USC, the two of them ended up "screaming on FaceTime." She commented that "it felt so good."
Sydney Mikayla says being on the show helps her teen angst 
Like many teenagers, Mikayla is going through big emotions and angst. Unlike other teenagers, however, Mikayla can channel her feelings into her role on General Hospital.
She told Burton and Anderson that she went through a difficult period during her teenage years in which she considered changing schools.
She explained, "I remember it was a lot of an angst feeling and, like, 'I don't know if I should do this of if this is what I want to do.' Being able to express that at work was really great."