'General Hospital': How Tall Is Steve Burton?
Fans of General Hospital are familiar with Steve Burton, the actor who plays Jason Morgan. Jason's life is as dramatic as you'd expect for someone on the long-running and popular soap opera. But what about Burton? Fans are eager to know more about his life, from his background to his marital status. People are also curious about his height. Exactly how tall is Burton? Here's what we know.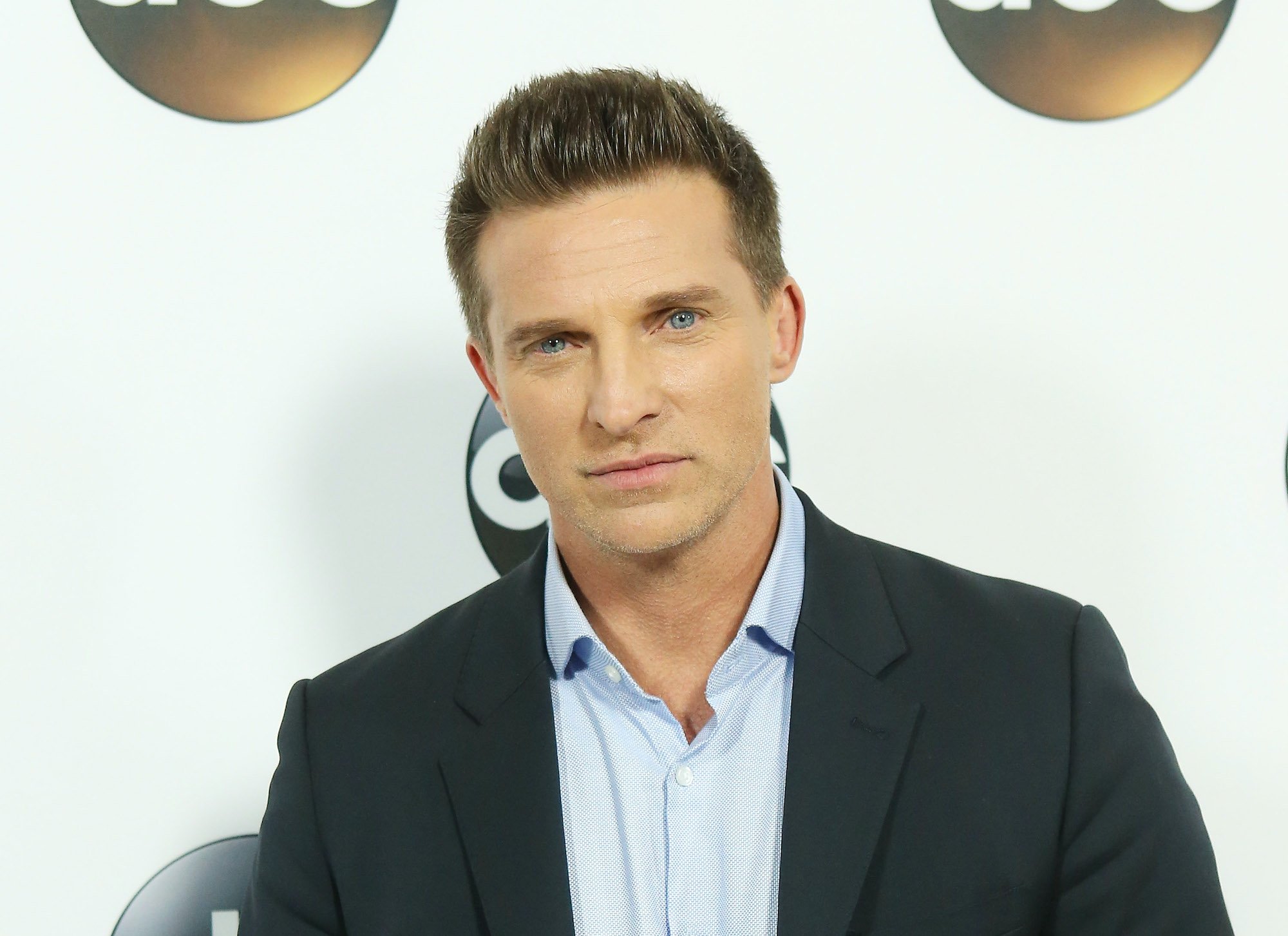 Who is Steve Burton?
RELATED: 'General Hospital': Steve Burton Gave Haley Pullos 1 Unusual Career Advice — And It Involves Love
According to Soap Hub, Burton was born in Indianapolis, Indiana in 1970. Although he spent most of his childhood there and in Ohio, by high school he'd moved to California. In 1987, a year before he graduated from Beverly Hills High School, he landed his breakthrough role on a sitcom called Out of This World, playing Chris Fuller. He stayed with the series until it went off the air in 1991.
A short time later, Burton was chosen to play the part of Jason on the popular daytime drama General Hospital. He's also continued to work as an actor in other roles, such as appearing in the Steven Spielberg miniseries Taken. He's also been an in-demand voice actor, but it's his work as Jason that he's most famous for. 
Jason on 'General Hospital'
RELATED: 'General Hospital': Steve Burton Originally Auditioned for Another Role On the Show
Burton isn't the only actor who has ever played the part of Jason, according to Soaps. However, he has been with the role for far longer than Quinn Carlson and Bryan Beck, who filled the character's shoes before him. And Jason is quite a dramatic character.
Jason was originally a Quartermaine, born as a result of an affair between General Hospital patriarch Alan Quartermaine and his girlfriend, Susan Moore. When Susan died, Jason went to live with Alan and his wife, Monica. Despite the difficult situation, Monica loved Jason and raised him alongside her biological son, AJ.
As an adult, he changed his last name to Morgan and started working as a hitman for a mobster. Since then, his life has been a tug-of-war between his life of crime and his better nature. At one point, he was thought to be dead, but he turned out to be in Russia, changing his identity at a plastic surgery clinic. Jason's life may be a never-ending thrill ride, but the man who brings him to life has a much more peaceful existence. 
How tall is Steve Burton?
RELATED: 'General Hospital' Star Steve Burton Clarifies That He's Not Leaving the Show After Fans Misinterpret Post
Burton recently sent his fans into a panic when he made a post on Instagram, bidding farewell to "Port Chuck." Soap Central reports that people interpreted his statement as an announcement that he was leaving Port Charles, the fictional town that is the setting for General Hospital. But it turned out that Burton wasn't saying goodbye to the show at all. He was referring to his band.
"So, Port Chuck and Port Charles, not the same thing, technically. Port Chuck's the band, and Port Charles is the city in which I'm staying for a long time, I hope," he reassured his fans. So, there you go. That might have been the confusion." Burton is obviously well-loved as a soap opera star, but it seems that he's also a musician. On top of that, he's been married to his wife Sheree Gustin since 1999, and the couple has three children together. He's also built an impressive net worth of about $3 million. But the burning question is: how tall is the popular actor? 
According to Celeb Heights, Burton clocks in at almost 5'10". This puts him just an inch over the national average of 5'9″. But as far as his General Hospital fans are concerned, whatever his height might be, he's a giant to them.