'General Hospital': The 'Crazy' Way Sydney Mikayla Memorizes Her Lines for the Show
Sydney Mikayla has been playing Trina Robinson on 'General Hospital' since 2019. Working on a daytime soap opera can be difficult at times, and she has a 'crazy' way of memorizing her lines.
Sydney Mikayla is one of the rising young stars of General Hospital. The 17-year-old currently plays Trina Robinson, the rebellious daughter of Portia Robinson and Marcus Taggert. Mikayla has only been on General Hospital for a year, but she is already making a name for herself as a soap actor.
Working on a daytime soap opera can be quite difficult at times, especially since a show like General Hospital airs a new episode every weekday. In order to tackle the amount of dialogues given to her, Mikayla shares she uses a "crazy" way of memorizing her lines.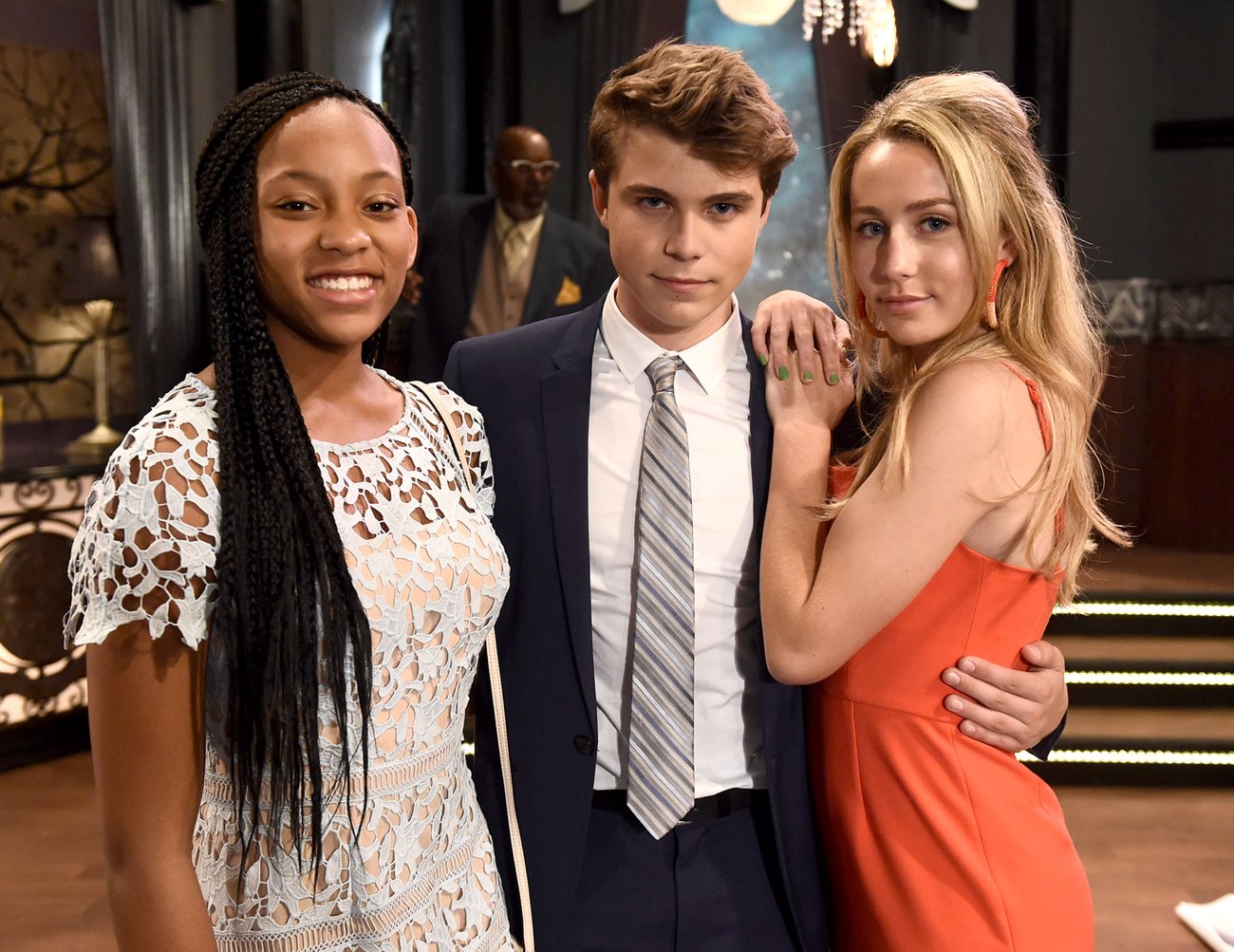 Sydney Mikayla has been acting since she was a young child
Mikayla's mother, Sonya, is an actor herself, so perhaps it is not surprising Mikayla started acting when she was a young child. As reported by Soap Opera Digest, Mikayla's mother never pushed her daughter into acting, but Mikayla herself found enjoyment in it and decided to keep going.
Mikayla's first role was on her favorite childhood show, Yo Gabba Gabba!. In the early 2010s, she had minor roles in popular shows like Parenthood, Community, and Hot in Cleveland. Then, she made a name for herself in 2014 when she was cast as young Gabby Douglas in The Gabby Douglas Story, the Lifetime biopic about the Olympic gymnast.
In a new interview with Digital Journal, Mikayla shares her thought on why she enjoys acting so much. She says, "Acting affords me the opportunity to free myself and express myself. That motivates me to keep going. It's so much fun being on set and being able to portray someone different."
Sydney Mikayla joined General Hospital in 2019           
Mikayla joined the cast of General Hospital in February 2019 as Trina Robinson. Initially, Trina was only a recurring character with very little lines. However later that year, Mikayla was promoted to a main cast member.
Along with the other teenagers on the show, much of Trina's story lines involve various teenage antics. In fact, Trina has been portrayed as a very rebellious teenager who hid condoms in Josslyn Jacks' backpack and helped Cameron Webber buy marijuana. However, over time, viewers got to learn more about Trina's family life, including who her parents are.
Mikayla tells Digital Journal that she likes playing Trina because of how different their lives are. "Obviously, my life is not nearly as exciting as Trina's. I love being able to work and deal with a life that is much more exciting than mine," Mikayla says. "I like how Trina has a super-interesting and fun life."
The 'crazy' way Sydney Mikayla memorizes her line for General Hospital
Working on a soap opera is a rather challenging feat, especially since these shows often tape quickly and require actors to memorize loads of dialogues in a short period of time. Mikayla is getting used to this with help from a "crazy method" to remember her lines.
"I record the other person's lines and then, I go back and forth with me saying the lines and the pre-recorded me saying the lines," she tells Digital Journal. "It's a crazy method and honestly, I just keep going until I learn my lines and the other person's lines."