'General Hospital': The Funny Reason Eden McCoy's Mom Loves Her Role on the Show
Eden McCoy currently plays Josslyn Jacks, the daughter of Carly Corinthos and Jasper Jacks, on General Hospital. The 17-year-old actress seems to be a rising star in the soap opera world, and she is building her acting talent with each scene on the show.
Working on the set of a legendary daytime soap is no doubt an exciting experience for a lot of actors. McCoy shared that her mother was very happy when she landed the role of Josslyn, and, interestingly, the reason for that is a funny one.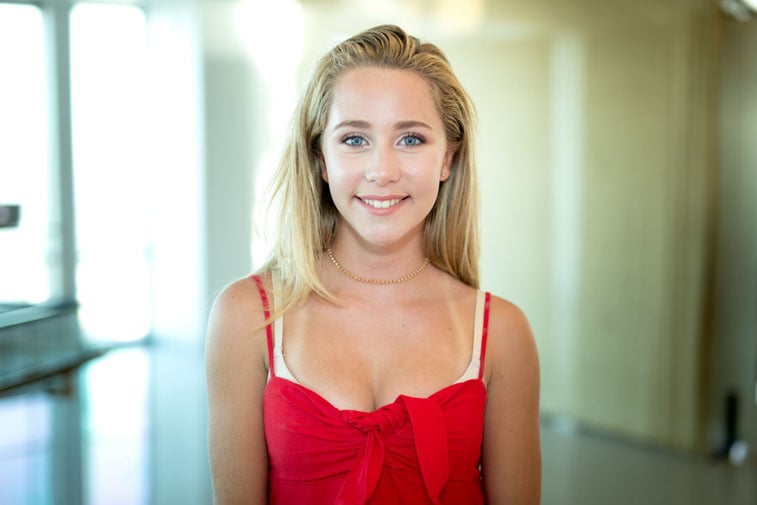 How Eden McCoy got into acting
McCoy began acting after her parents signed her up for theater camp. She shared with Soap Opera Digest that this eventually led her down the road to becoming a full-fledge acting talent in Hollywood.
"I was a really shy kid, according to my parents," she shared. "My school was really keen on public speaking, and I never really wanted to perform or do any of that stuff, so my mom and dad signed me up for a theater camp. We put on a play at the end of the camp, and agencies came to scout for kids.
McCoy explained that an agent ended up noticing her skills, and her parents decided to let her pursue this career path.
She said: "I really liked the camp and wanted to keep performing, so my parents said, 'Well, if you play sports and get good grades, I don't see why not.' So we signed with an agency and I started auditioning."
McCoy joined the cast of 'General Hospital' in 2015
RELATED: 'General Hospital': The Important Advice Eden McCoy Got From Her On-Screen Mom Laura Wright
McCoy told Soap Opera Digest she did a lot of "light stuff" in the beginning, which included commercials as well as small roles on shows for tweens and teens. Eventually, she was able to land a spot on General Hospital as Josslyn.
Josslyn is currently among the group of young people who have become a huge part of the show. Although she can mostly be seen getting involved in story lines about school and teenage romance, she also dealt with the illness and eventual death of her boyfriend, Oscar Nero, in 2019.
McCoy has been nominated for two Daytime Emmy Awards so far.
Why McCoy's role on 'General Hospital' makes her mom 'excited'
McCoy seems to be doing quite well on General Hospital, and that is enough to make most parents proud. Interestingly enough, her mom has another reason why McCoy's role as Josslyn is an extremely special one.
RELATED: 'General Hospital' Fans Can't Stand One of the Show's Long-Running Traditions
In an interview with Michael Fairman TV, McCoy shared that her mom is a huge fan of the show. As a cherry on top, her mom's favorite characters happen to be two men who are close to Josslyn.
"She grew up watching GH in her sorority house, and her two crushes were Sonny (Maurice Benard) and Jax (Ingo Rademacher), and I'm their kid on the show!" McCoy revealed.
She also explained she did not audition for the role of Josslyn purposely, saying: "I remember when I auditioned for Josslyn, I was given a fake script with a fake character name on it, so, we didn't really know what my family tree looked like, or anything.  When my mom saw Maurice and Ingo in person for the first time, and I remember her freaking out.  I can't even imagine what it was like for her.  My mom was just as excited as me to have this opportunity."