'General Hospital': This Actor Once Admitted to Being Jealous of Her Husband's Kissing Scenes
Kissing can just be part of the job when acting. Lynn Herring and Wayne Northrop got married decades ago. Eventually they both worked on the General Hospital spinoff. Find out what Herring said about her husband's kissing scenes.
Lynn Herring and Wayne Northrop married in 1981
RELATED: 'General Hospital' Co-Stars Who Got Married in Real Life
Northrop was busy playing Michael Culhane on Dynasty when he got married to Herring. Herring eventually started acting in soaps too in Days of Our Lives by playing Lisanne Gardner in 1992.
The married couple finally started working together on the General Hospital spinoff, Port Charles. Herring played Lucy Coe and Northrop played Rex Stanton.
Their characters were divorced on the show. In real life, they're still married and have two sons Grady Lee and Hank.
Port Charles was canceled in 2003. Herring talked about being heartbroken over this.
"[Days of Our Lives] was very, very kind to me. When Port Charles was cancelled, that day they actually called and offered me a part, but it wasn't Lisanne," she told Soap Central. "However, I knew that I was really not done with Lucy, and my heart was hurt. So I said no right away, and we moved full time to the ranch. I just wasn't done with Lucy, and I thought Port Charles was just finally getting legs when we were cancelled."
She is now working on 'General Hospital'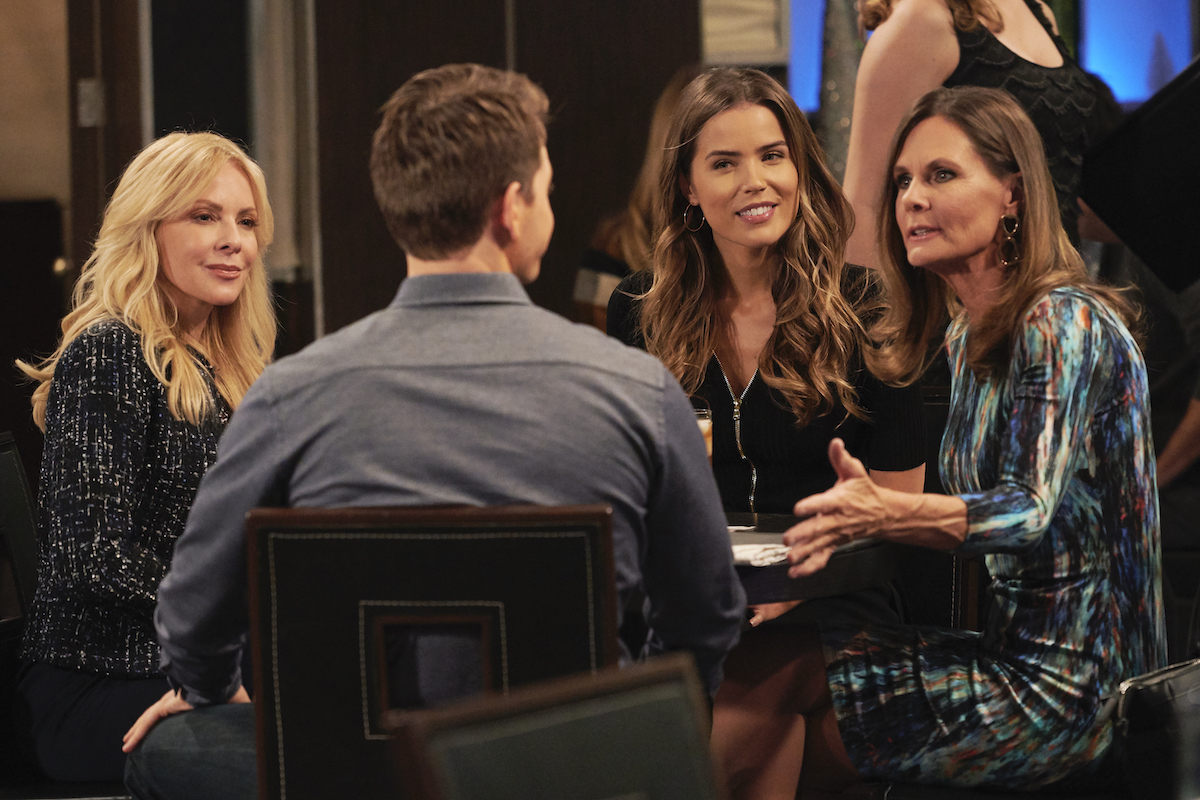 RELATED: 'General Hospital': Is the Real Reason Why Nina and Valentin Aren't Together Actor-Related?
Herring has managed to leave and then return to the universe of General Hospital. She is still on the show playing Lucy.
The show took a break due to the pandemic. But Herring did update her fans on what she's been doing at home.
"We're already being isolated living out on a ranch," she told TV Insider. "Choosing isolation is one thing, but having it imposed on you is another. I really have started to miss humanity, seeing people, and going into town and into work. [Laughs] Now, I get excited when the mail lady goes by."
Herring once said she would get jealous of his kissing scenes
RELATED: 'General Hospital': Is Kelly Monaco Married?
Married actors kiss people who aren't their spouse all the time. But Herring admitted she wasn't a fan of her husband's kissing scenes.
"It bothered me in the beginning, when they were doing all that passionate kissing. I kept telling myself, 'It's just the same as my acting class.' But then I'd remember our instructor telling us we had to feel what we were doing from the inside out—and I'd get a little worried." Herring told People.
His character Roman Brady married Marlena Evans (Deidre Hall) on Days of Our Lives. Northrop also did a hot tub scene on Dynasty with Pamela Sue Martin.
The actors have obviously made their relationship work with their career. Northrop's last role was on Days of Our Lives, which ended in 2006.