'General Hospital' This Week: Sonny Makes a Confession (Again)
On this week's 'General Hospital,' Sonny once again makes yet another confession. But who will he choose this time around?
General Hospital will, once again, be chock full of drama from all sides. Robert Scorpio will be worried about his brother. Maxie will be worried about her daughter. And Sonny will be worried about which one of his fiery blonde women he will choose in the midst of a crisis. In other words, everything will be as messy as ever in Port Charles.
[Spoiler alert: Potential spoilers for upcoming episodes of General Hospital are ahead.]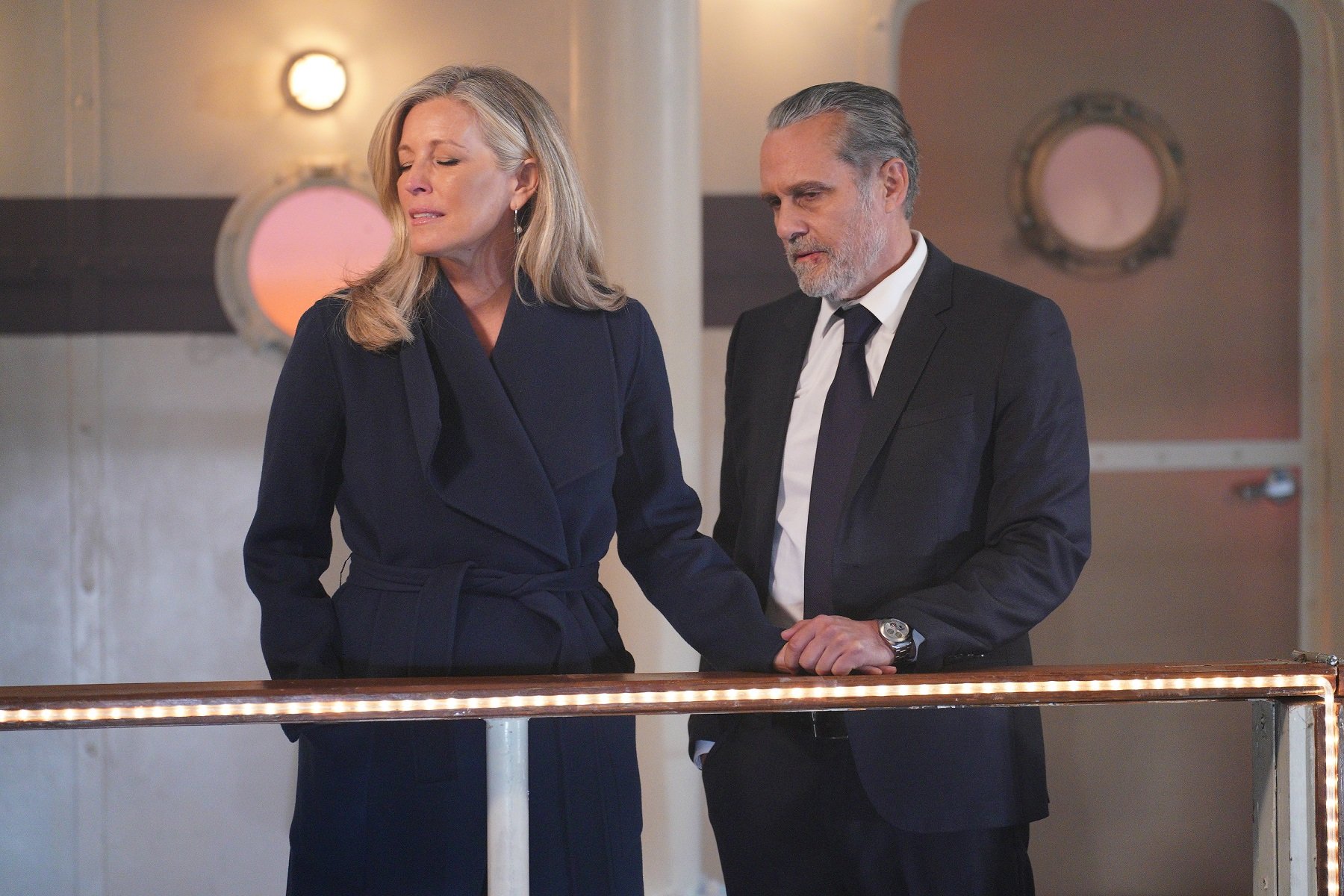 On 'General Hospital,' Sonny makes a confession to Nina — as Carly looks for Sonny
If there's one thing General Hospital fans can count on, it's the Carly-Sonny-Nina love triangle carrying on for far longer than is advisable or necessary. By now, Sonny has to know that pigs will fly before Carly takes him back for good. (Then again, fans also know that GH is notorious for throwing curveballs, so maybe they'll get back together next week.)
Regardless of the truth, this week isn't going to be the week that Carly and Sonny get back together. According to Celeb Dirty Laundry, Carly will run to the hospital to check on Dante on the Feb. 7 episode of the show. When she gets there, she'll be absolutely shocked that Sonny isn't there with his son. The Feb. 8 episode, though, will feature many of the cast holding vigil at the hospital, hoping for the best for poor Dante. (What, no #Sante ship? Sheesh.)
Meanwhile, as Carly holds vigil for Dante, Sonny will be making confessions to Nina, who finds herself sick with worry. Sonny will open up about the struggle he faces to win Carly back — and how he wishes he could take Nixon Falls back if he could. How romantic.
Maxie looks for her daughter
Meanwhile, Maxie lost Louise to Peter, who refuses to give her back. Hey, he's worked this hard to get his daughter, and the man is as crazy as a fox, so what makes Maxie think he's going to give up the baby that easily? That would be the height of foolishness.
Anyway, SoapHub reports that this week's General Hospital will feature Maxie (and Felicia) in agony, waiting for news about Louise. And she'll be forced to make a difficult choice about the matter on the Feb. 10 episode of the show. What will she end up deciding, and how will it impact the rest of her life and her baby's life?
Robert Scorpio prays for Mac — and gets Anna's support
Finally, Soaps.com reports that Robert Scorpio will be praying for his brother, Mac, who got injured in the showdown with Peter. And support, as it turns out, comes in the surprising (or maybe not) form of Anna, who always shared a special connection with the man (even though she and Valentin are still having a bit of a pas-de-deux to see what's going to happen with their future).
Even though Robert is worried about Mac, Anna tells him to hold out hope. After all, Mac's tough.
This week's General Hospital is definitely going to be a barn-burner, that's for sure.
[Correction: An earlier version mistakenly referred to Mac as Robert's son, not brother.]