'General Hospital' This Week: Valentin Explodes At Brook Lynn For Her Lies
On this week's 'General Hospital,' Valentin uncovers the truth about 'Brook Lynn's' baby. And to say he's furious is the height of understatement.
This week's General Hospital will be a short one, as the Thursday episode of the show will be pre-empted for the Thanksgiving holiday, and the Friday episode of the show will be a repeat. However, there's a lot of drama to be packed into three short days. This week, Valentin has uncovered the truth about Brook Lynn. (And, yes, folks, that means he knows the truth about the baby!) To say he's angry about it would be the height of understatement. What will happen between these two this week?
[Spoiler alert: Potential spoilers for upcoming episodes of General Hospital are ahead.]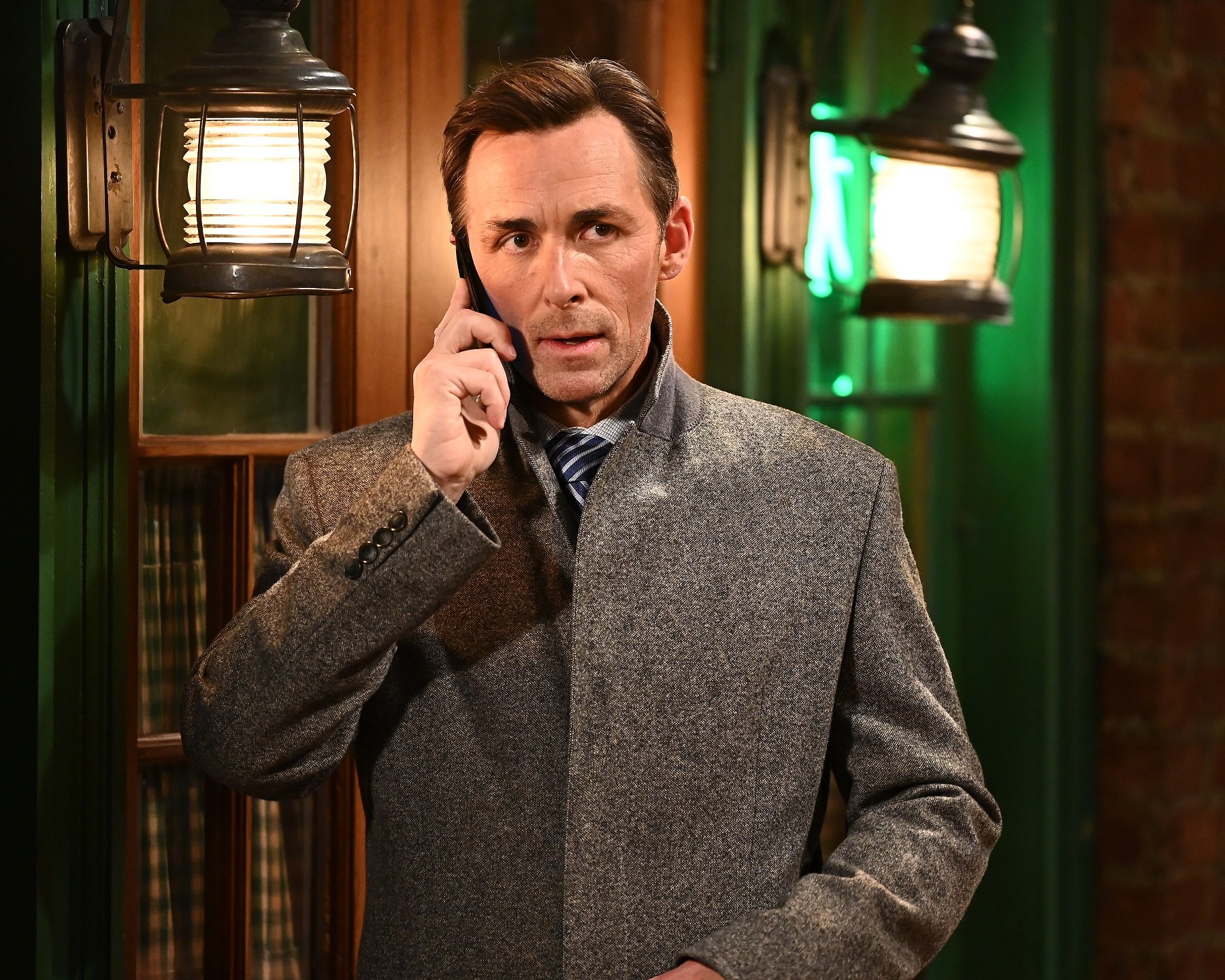 On 'General Hospital,' Brook Lynn's secrets have come out
On the Friday, Nov. 19 episode of General Hospital, Brook Lynn finally had to come clean about her secrets about Bailey. According to SoapHub, she really didn't have much of a choice in the matter. Valentin was putting the pieces of the puzzle together, and she had to come clean.
"Despite her dramatic attempt to deflect Valentin Cassadine's (James Patrick Stuart) questions about their supposed daughter, Brook Lynn (Amanda Setton) gets cornered," reports the outlet. "Valentin, who knows how to add two and two and get four, says he needs to hear her say the words. Meanwhile, Valentin isn't the only one they need to worry about. Harrison Chase (Josh Swickard) begins to connect the dots."
Now she has to pick up the pieces
Brook Lynn is certainly not someone who is afraid of moving on, and quickly, with a man that's more her speed. And that's what it looks like she'll be doing on the Tuesday, Nov. 23 episode of General Hospital.
According to Soaps @ SheKnows, Brook Lynn and Chase will be looking to their future together on that day. And, they'll be discussing whether they see one another in that future — and what that looks like for them in a crazy place like Port Charles.
While Brook Lynn and Valentin seem to be imploding thanks to Brook Lynn's secrets, it's not just Brook Lynn that's keeping secrets in Port Charles. Bailey's real mother is keeping secrets of her own, too.
But it's not just Brook Lynn that's keeping secrets
The problem here is, of course, that it's not just Brook Lynn who's keeping secrets. As fans of General Hospital already know, Bailey is really Maxie's baby — and Peter is her baby daddy. And, as we've seen in past episodes, there are other people who are picking up on the truth about Maxie's baby, as well.
Maxie, for her part, is desperate to keep her secrets just that: a secret. But the more people know the truth, the more likely it is that Peter will know it, too. And, really, that's the last thing Maxie — or anybody with some sense — wants.
So now that we have this secret out and hanging in the air, what's going to happen next? How will the truth of Bailey's paternity ultimately be revealed? We'll just have to tune in to upcoming episodes of General Hospital to find out for sure.