'General Hospital': Trina Robinson and Cameron Webber Are Poised to Grow Even Closer
Though they were in a front-burner storyline for a while Trina Robinson (Sydney Mikayla) and Cameron "Cam" Webber (William Lipton) have seemed to have cooled off on General Hospital. But according to new spoilers for the daytime soap opera, the teen duo could possibly be taking a step in a new direction in their relationship.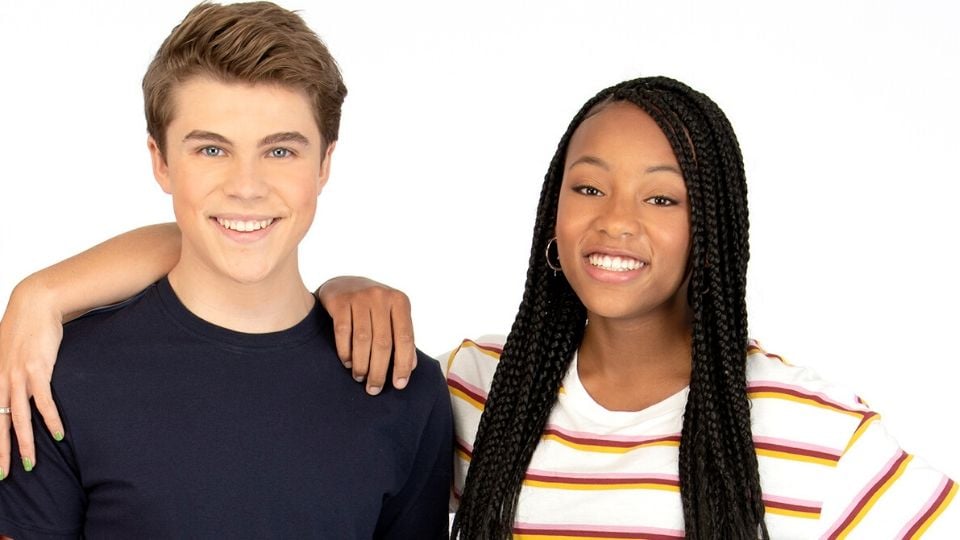 A traumatic event brought Trina Robinson and Cameron Webber closer together
Robinson, the daughter of longtime character Marcus Taggert and newcomer Portia Robinson, is a part of the show's teen scene with Webber and Josslyn Jacks (Eden McCoy)
The character is shown to be close friends with both of them. She is also a student at Port Charles High Schol and began interning for Ava Jerome at the Jerome Gallery.
The character was thrust into a front-burner storyline when she and Webber were kidnapped. They were taken by henchmen of Cyrus Renault, who was out for revenge against many people in Port Charles, including Taggert and Jordan Ashford. They were rescued, but Taggert died in the process.
While the friend group as a whole has been helping each other cope, Robinson and Webber have been specifically going closer. The two even shared a kiss recently.
Webber and Robinson had previously been trying to get Jacks to notice him, even pretending to be into each other so that Jacks would notice Webber's feelings.
Spoilers show that big things may be coming
Upcoming spoilers for General Hospital indicate that Webber and Robinson will be "moving forward" soon. While the spoilers don't specifically state that this has to do with their relationship, it would be a long time coming for something to be made official with them.
This is surely good news for fans, who have been wanting to see more of Robinson on the show and the development of her relationship with Webber.
One viewer tweeted, "I have no use for Joss. She is already her mama's daughter in action & belief. She will never wake up to the truth about the Mob. Cam & Trina are fantastic together."
Many fans don't want the show's pairing of Robinson and Webber to mess up the relationship that they have with Jacks. "I love Cam and Trina, but I also love Trina and Joss's friendship. Whatever you do, please don't write a story where these two girls end up at odds over a boy," tweeted a fan.
General Hospital airs weekdays on ABC.