'General Hospital' Weekly Spoilers Roundup: Maxie Has a New Baby [and Baby Daddy] Problem
On this week's 'General Hospital' weekly spoilers roundup, Maxie has even more problems than she started with. Both her baby AND baby daddy have drama!
This is definitely not the week to be Maxie Jones on General Hospital. Imagine having both baby and baby daddy drama? The daughter of the legendary Frisco and Felicia deserves better than this, surely. But hey, if there's one thing we can count on Maxie to be, it's resilient. Let's take a look at how she powers through all this mess, too.
[Spoiler alert: Potential spoilers for upcoming episodes of General Hospital are ahead.]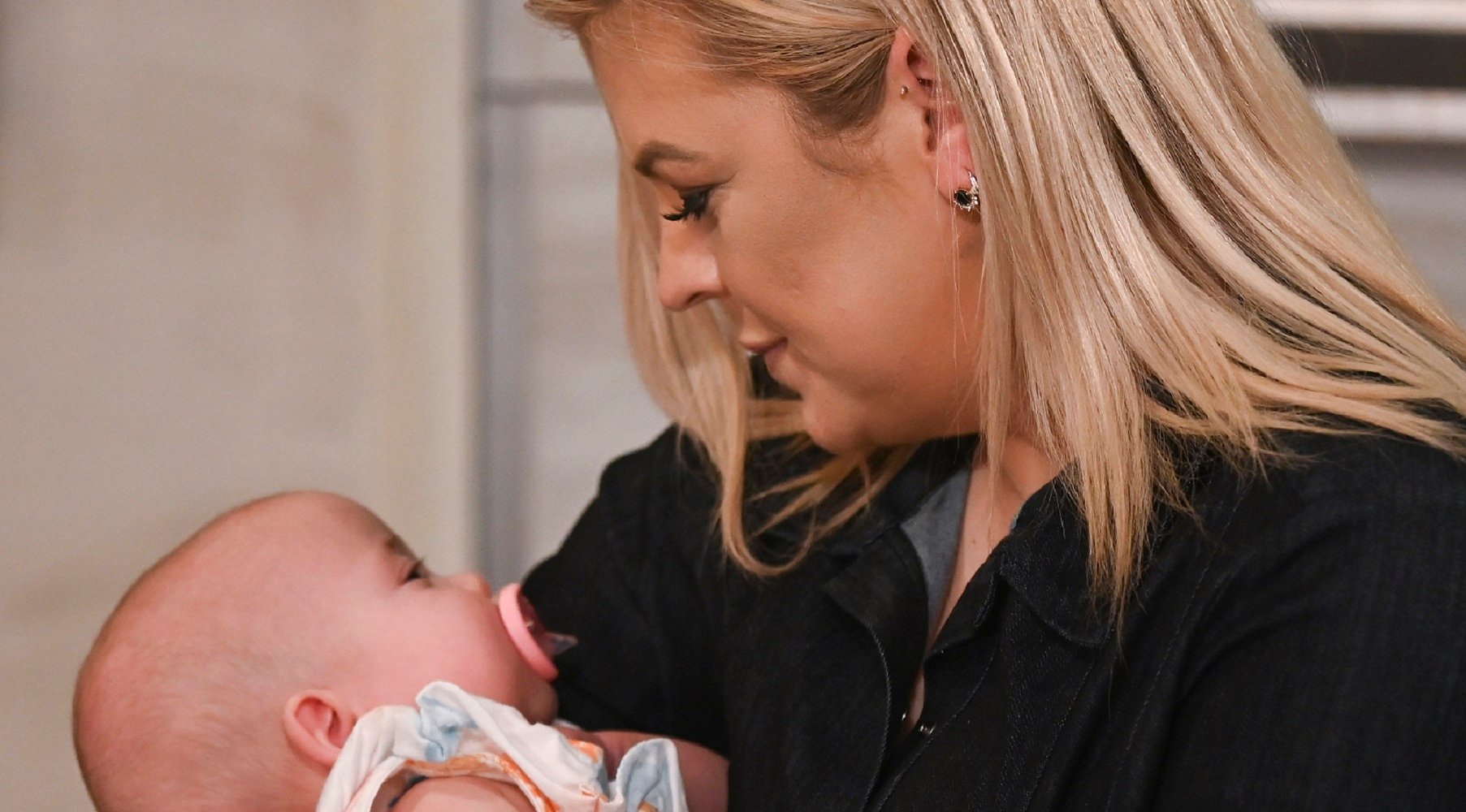 On 'General Hospital,' Felicia is definitely concerned about her daughter
General Hospital fans would do well to remember that Maxie Jones (as portrayed by Kirsten Storms) is the product of the legendary super-couple Frisco and Felicia. (Outside of Luke and Laura, Frisco and Felicia were perhaps the definitive couple of the show.) So, if something's wrong with their baby, someone somewhere in Port Charles is going to fix it.
And that's exactly what's going to happen this week coming up. According to Soaps.com, Felicia (whose portrayer, of course, back on the canvas in a contract role) and Anna will be fretting their heads about Maxie. Look for them to voice their frustrations about her concerning state on the January 5 episode of the show.
The question remains, are they right to worry about her? (Spoiler alert: yes, yes they are. They always should be. After all, let's be reminded who her baby daddy is.)
But Maxie is hoping for a fresh start
SoapHub confirms that Maxie is nothing if not resilient. On the January 3 episode of General Hospital — which will be the first new episode of the year — Maxie will talk about wanting to turn over a new leaf. And good for her. The new year should absolutely bring tidings of comfort and joy for everyone, everywhere, but especially in Port Charles, and especially to poor Maxie. She's been through enough, the poor thing.
Unfortunately, the Great Maker isn't done testing our girl quite yet, because there's more drama coming down the pipeline. Imagine having both baby and baby daddy drama? That's what Maxine has!
Unfortunately, drama follows her everywhere
If you believe the latest General Hospital spoilers from Celeb Dirty Laundry, the drama will kick off when Victor Cassadine shows up to demand the status of a patient. The patient in question, of course, is teased to be Peter. Someone, somewhere, has to kill him, and why not Victor Cassadine? At least, that's what the spoilers tease to be happening.
And there's more. There's even baby drama on the horizon. "Brook Lynn Quartermaine (Amanda Setton) recently stirred up Valentin Cassadine's (James Patrick Stuart) suspicions about "Bailey" being in danger," reports the outlet. "Valentin hasn't forgotten about that and will continue to fish for the truth, so Brook Lynn will warn Maxie about their latest snag. As for Harrison Chase (Josh Swickard), he'll keep playing the role of doting dad when he shows off "Bailey" to Hamilton Finn (Michael Easton)."
Why is everyone passing around Bailey/Louise like a hot potato? Can someone please give poor Maxie her baby back? We'll just have to tune in to upcoming episodes of General Hospital to see what happens next.