'General Hospital' Weekly Spoilers Roundup: Who Spills Sonny & Nina's Tea?
On this week's 'General Hospital' weekly spoilers roundup, all of Sonny and Nina's business is threatened to be put out there. But who spills it?
With Nina on trial for a crime she didn't commit, this week's General Hospital weekly spoilers roundup is a doozy. In order to save Nina's skin, the truth about her time in Nixon Falls has to come out. On the other hand, if the truth does come out, the wrath of Carly will be second-to-none. (And that's really just the beginning of Sonny's drama.) But will Sonny risk it all to save Nina? And if he doesn't spill the tea, who will?
[Spoiler alert: Potential spoilers for upcoming episodes of General Hospital are up ahead.]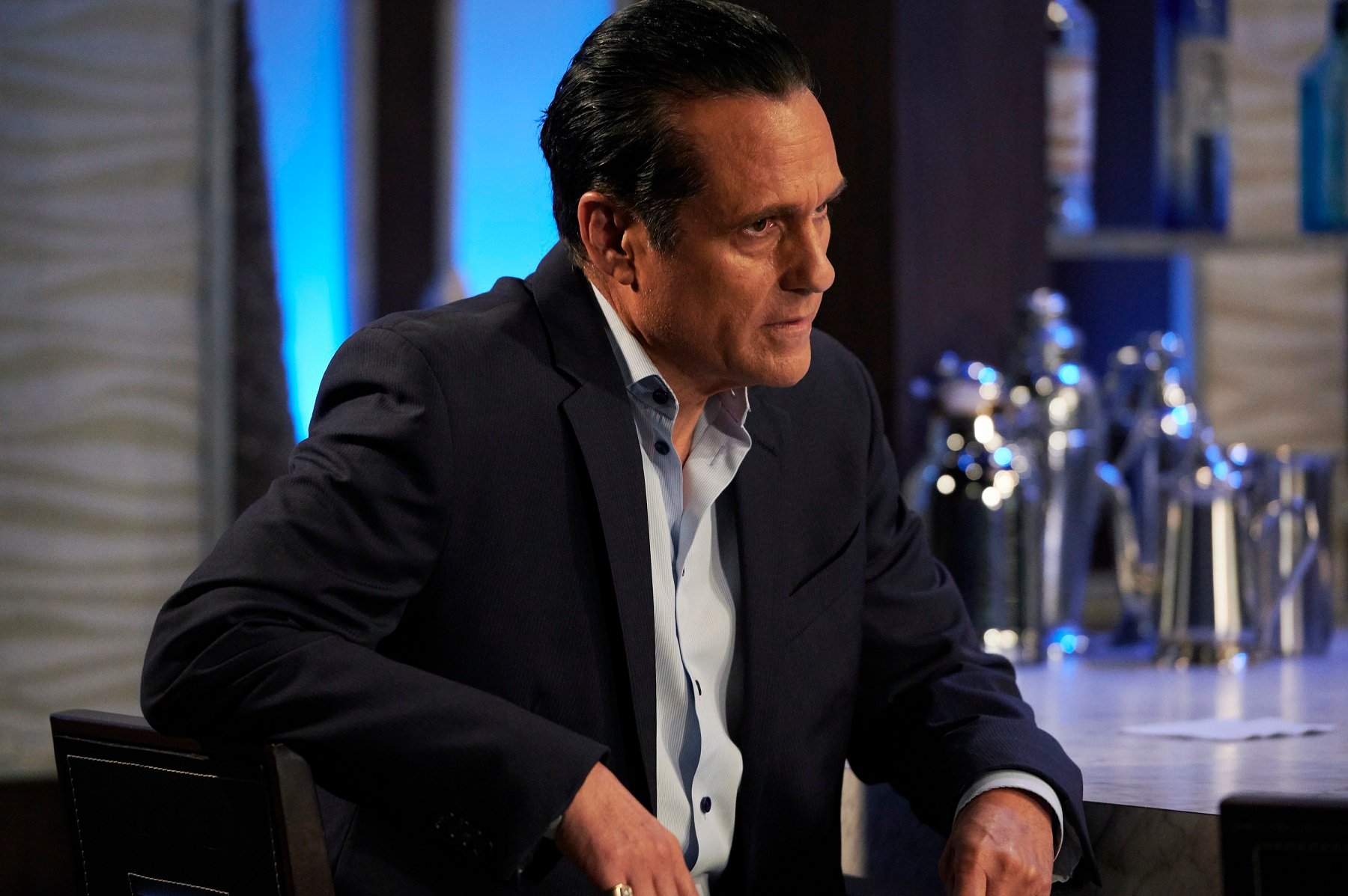 On 'General Hospital,' Willow is called to the stand
Due to the Christmas holiday, General Hospital will air a repeat episode on Friday, December 24. However, when the show finally returns on December 27, it will be back with a vengeance.
Nina's preliminary hearing is well underway. And after Sonny takes the stand, the District Attorney calls a surprise witness: none other than Willow. Celeb Dirty Laundry teases that this will be a bombshell testimony.
"Scott Baldwin (Kin Shriner) found a sneaky way to get Willow on the stand for cross-examination by bringing Michael Corinthos' (Chad Duell) "bribe" into this," reports the outlet. "Of course, Michael made sure his campaign donation was legit and Willow wasn't really part of it, but that didn't stop Scott from dragging her name into all this. Now Willow's on the stand to set the record straight, but she'll end up having to set the record straight about something else once it's Scott's turn to question her."
Will she spill what she knows?
The truth of the matter is, Willow doesn't want to reveal what she knows. For whatever reason, she still has some loyalty to Sonny. But according to Soaps.com's General Hospital spoilers, thanks to Nina's comment to Willow, she may not have any other choice but to take the stand and tell the truth.
"Carly tells Sonny the same, that she wants this over with and Nina out of their lives," reports the outlet. "Nina enters the courtroom and overhears Carly. She makes her way to her seat, and Willow walks over to speak to her. Nina again thanks Willow for not telling anyone the truth."
No District Attorney wants to suborn perjury. That means Willow can't lie, even if she wants to. So, if she is called to the stand this week, expect her to be compelled to tell the truth.
Meanwhile, elsewhere in Port Charles
Finally, the latest General Hospital spoilers from SoapHub reveal that Drew & Curtis will team up again. These two BFFs periodically team up from time to time to get involved in various drama and hijinx, and this time around will be no different. Expect more drama from these two in the coming weeks.
Also, tune in this week when Laura (Genie Francis) reunites with her grandson, Spencer Cassadine, and tries to talk some sense into him. With his upcoming jail stint, Laura's hoping beyond hope that she can encourage him to be a better person. We'll just have to tune in to this week's General Hospital episodes to see if she succeeds in doing so.