'General Hospital' Welcomes 'All My Children' Veteran to the Canvas
'General Hospital' has welcomed an 'All My Children' veteran to the canvas. Michael E. Knight, who played Tad, is now in Port Charles.
General Hospital is home to many soap opera veterans. Now, it's been revealed that an All My Children veteran is now on the canvas. Michael E. Knight, who played Tad on the classic soap opera, is now in Port Charles. Let's take a look at who he's playing and what we can expect from his character next.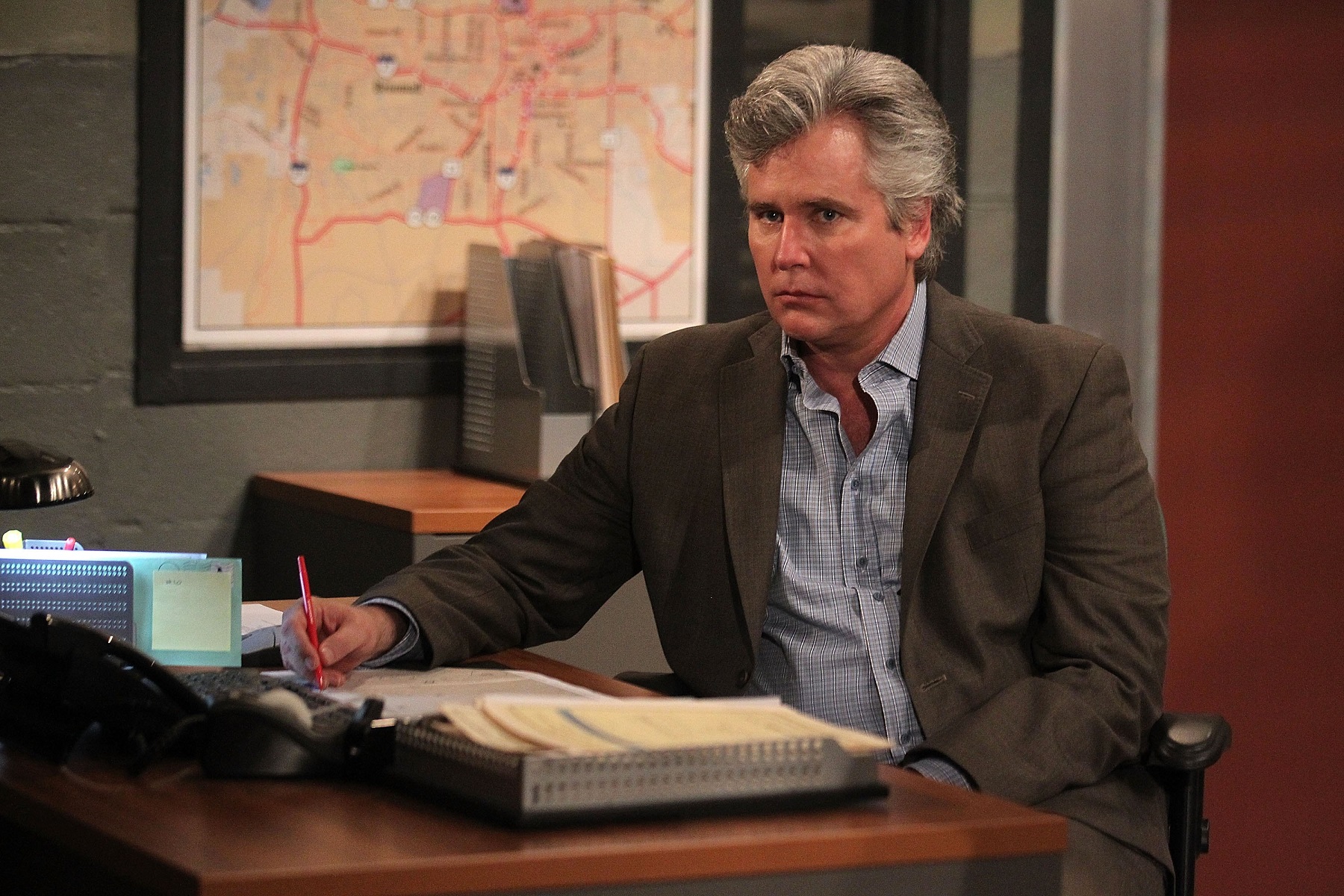 Knight played Tad Martin on 'All My Children'
Originally based in New York, Knight began playing Tad Martin on All My Children in 1982. He played the role until 1986 when he left the show to pursue acting projects on the West Coast. Knight returned to Pine Valley in 1988 and stayed until 1990. He then returned for a final time in 1992 and stayed on the show until the series finale in 2011.
Tad Martin was best known as Erica Kane's best friend. But for a period of time, Tad also had womanizing ways. That time in All My Children history was known as the "Tad the Cad" era. Knight also portrayed Dr. Simon Neville on The Young and the Restless.
Now, though, Knight is in General Hospital. And he's playing Martin Grey. On the surface, his character seems irrelevant. But looks can be deceiving.
He now plays Cyrus Renault's half-brother on 'General Hospital'
The character of Martin Grey on General Hospital is someone who has a lot of connections in Port Charles. Though he began playing the character on a recurring basis back in 2019, he's back on the canvas now.
According to The Sun, Martin Grey is the half-brother of none other than Cyrus Renault, the drug kingpin who is the sometime frenemy of none other than Sonny Corinthos. That means he's also the half-brother of none other than Laura Collins, played by Genie Francis. And they found this out when Laura found out her father, Gordon Grey, was murdered. (See the "Grey" connection?)
Grey has friends in high, and low, places. But by day and by trade, he's a lawyer. So, what can we expect from his character on this go-around?
What can we expect from his character?
As a lawyer on the straight and narrow, Martin has said that he doesn't want anything to do with Cyrus's criminal enterprise. But, according to SoapHub, Martin will definitely be getting some good lovin' on upcoming episodes of General Hospital.
"I gotta tell you," he said. "Lynn and I have known each other for decades. Not for nothing, but she is so good-looking!" He, of course, is referring to Lynn Herring, who plays Lucy Coe. Lucy and Martin have more than a few love scenes coming up, so it looks like even though Martin isn't messy in his professional life, he's certainly a hot mess in his personal life.
Knight is in very good company on General Hospital. As he also revealed to SoapHub, he's friends with James Patrick Stuart, who plays Valentin, and they've been good friends for many years.