'General Hospital': Wes Ramsey Always Had to Remind Laura Wright to Do 1 Thing On Set
One of the hottest couples on the set of General Hospital right now is Wes Ramsey (Peter August) and Laura Wright (Carly Corinthos). Although their characters often do not have scenes together, Ramsey and Wright still seem to see each other a lot in between filming.
In fact, perhaps it is a good thing Ramsey and Wright talk often on set because Ramsey always had to remind Wright to do something important. Read on below to find out what reminder Wright usually got from Ramsey.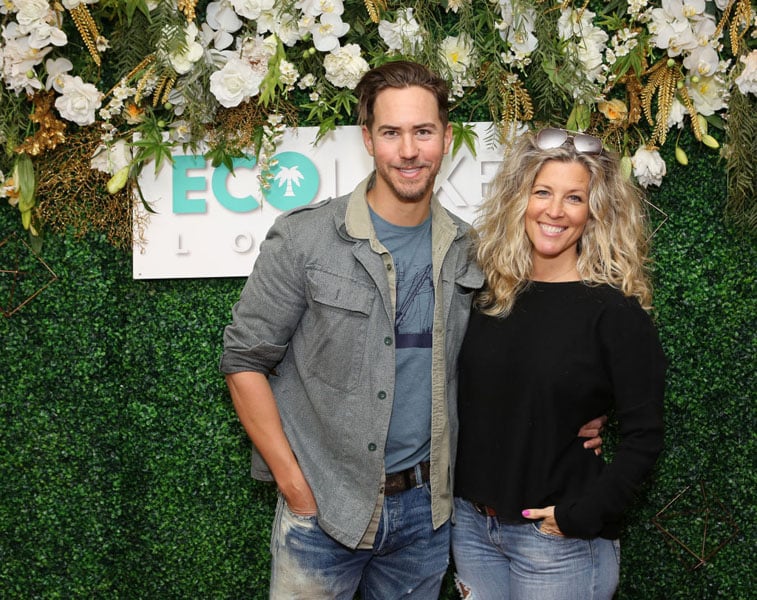 How long have Wes Ramsey and Laura Wright been dating?
Ramsey and Wright first met on the soap opera Guiding Light in the early 2000s. Ramsey played Sam Spencer and Wright played Cassie Layne Winslow on the show. The two of them became acquainted with one another, but because Wright was married at the time, their relationship was merely a professional one.
Although Ramsey revealed to Michael Fairman TV he was smitten by Wright, the two of them did not keep in touch after they left Guiding Light in the mid-2000s.
In April 2017, Ramsey and Wright happened to run into each other again at an Emmy party. At this point, they were both single as Wright had divorced her ex-husband a year earlier. Sparks ended up developing between them.
"We hadn't seen each other or talked until we ran into each other at an Emmy party on April 26," Wright told Soaps In Depth. "I was joking around with Donnell Turner (Curtis) about the line at the bar and Wesley turned around. I was like, 'Oh my God! What's up?' And that was it."
Although it is not clear when exactly they began dating, the couple made their relationship publicly official in May of that year.
Ramsey and Wright hang out together a lot on 'General Hospital'
In an interview with Soaps In Depth in 2018, Wright shared that she and Ramsey commute to work with each other and hang out together a lot when they are not filming.
When asked about where Wright can usually be found while waiting for her turn on the set, she said: "In my dressing room reading, working on my scripts or hanging out with Wes. We have our own rooms, so if we have a heavy material day, I won't really see him that much except when we're leaving."
Ramsey often had to remind Wright to do something before getting off work
Wright also revealed that, since her dressing room is on the way out the door, Ramsey usually comes by at the end of the work day. This also allowed him to remind her to do something important before she left.
Speaking about the last things she often does before leaving, Wright said: "Get my wardrobe and turn off my lights. Well, most of the time I turn off my lights. Sometimes Wesley has to remind me. He comes by my room on the way out, just because of where it is in the walk out of the studio, and he'll be like, 'You forgot your lights again!'"