'General Hospital': Wes Ramsey Promises to Keep Fans Entertained as Peter August Returns to the Show
Actor Wes Ramsey made his General Hospital debut in 2017 as Peter August. Though he often tried to put up a wholesome front, it soon became obvious Peter was a notorious villain in Port Charles. He was "killed" in June 2021, but it turned out he was not dead.
Now Peter is coming back to resolve unfinished businesses. Ramsey recently commented on his character's return.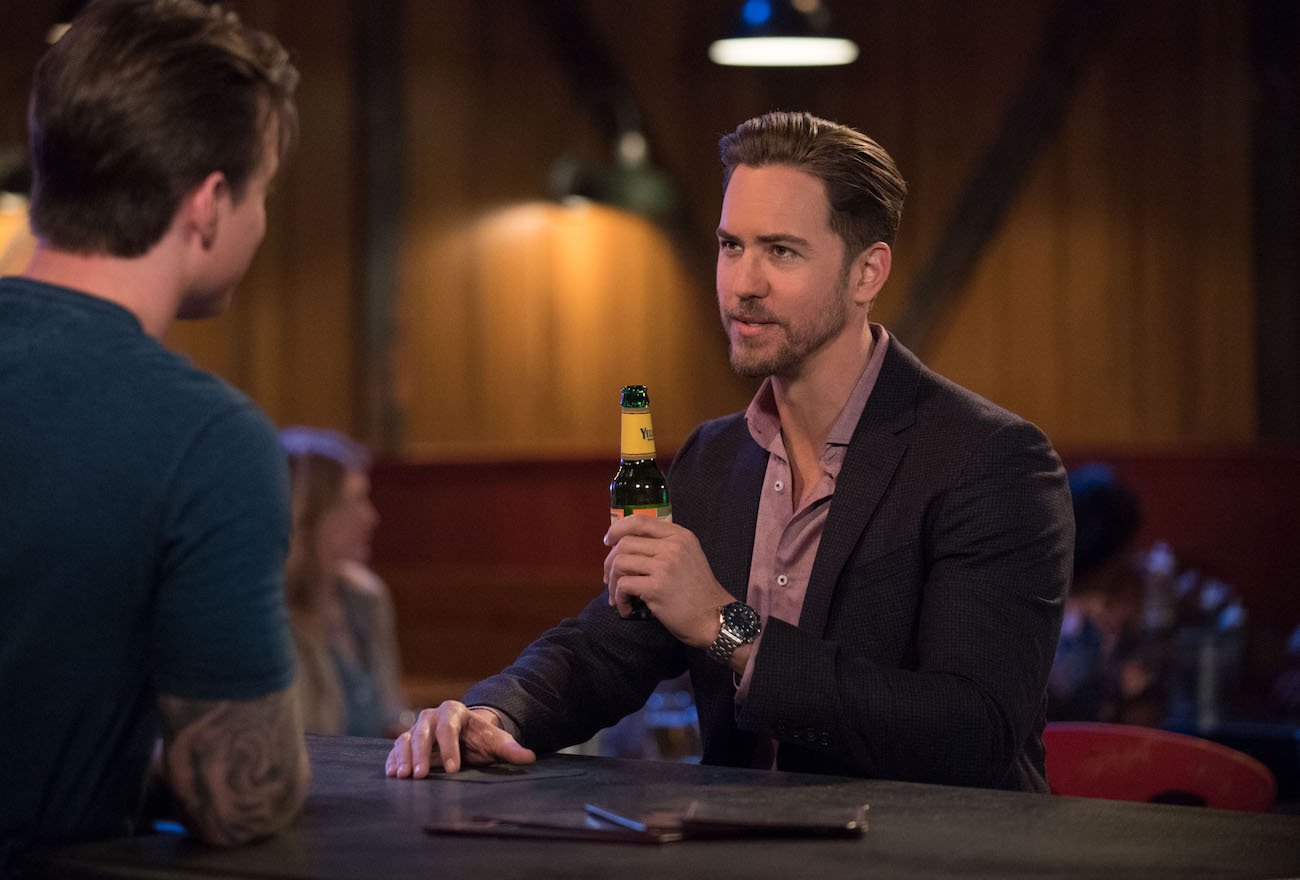 Maxie revealed Peter is still alive
After Peter "died," Hamilton Finn (Michael Easton) and Elizabeth Webber (Rebecca Herbst) put his body in a freezer. However, a month later, the two of them discovered that Peter's body was nowhere to be found. This created a huge question of what exactly happened to Peter.
Recently, Peter's former fiancé, Maxie Jones (Kirsten Storms), returned to the show. We also found out Peter is still alive and has been stalking her. On the Aug. 23 episode, fans saw that Peter had followed Maxie all the way to Nixon Falls, Pennsylvania.
Peter's return will likely cause complications in the lives of some Port Charles citizens. For example, not long ago, Maxie gave birth to her and Peter's child. However, she decided to keep the baby's identity a secret and had Brook Lynn Quartermaine (Amanda Setton) raise the kid instead. Now that Peter is back, Maxie may have a harder time keeping her secret, and it might not be long before their child's identity is revealed.
Additionally, Peter's return coincides with the return of Drew Cain (Cameron Mathison). Before Peter died, he admitted to orchestrating the plane crash that brought Drew down. Drew is currently stuck in a foreign prison, but if he goes back into the real world, he could have a huge confrontation with Peter.
Wes Ramsey comments on Peter's return
After Peter re-appeared on General Hospital, many viewers took to social media to share their thoughts on the villain's return. Of course, Ramsey also chimed into the discussion.
He wrote on Twitter, "I'm humbled by all the positive responses from the fans today. GH fans always give you their truth! Well, I promise to continue giving you everything I've got to keep you entertained. #GH #GetReady."
Afterward, Ramsey posted a screenshot of his character on the new episode. He wrote, "[And] let the games…commence!"
Some fans are not happy about Peter returning
While Ramsey seems excited to be returning to General Hospital, not all fans are happy about this latest development. Peter has wreaked all kinds of havoc in Port Charles, and some viewers simply do not like that he could potentially continue doing it without repercussion.
"I wasn't thrilled to see him back on. He's not a likable villain character," one person said on Reddit.
Another person said in a comment section on Soaps.com, "I don't want Peter back—the storyline was dragged out long enough, we don't need another 6 months of him lurking around."
Additionally, some fans also pointed out that Peter being alive would mean Finn and Elizabeth (a doctor and a nurse, respectively) did not do a proper job of making sure Peter was dead. This would not be a good look for the staff at their hospital.