'General Hospital': What Is Cynthia Watros' Net Worth?
General Hospital viewers are probably very familiar with Cynthia Watros. She joined the show in 2019 and has since become a fixture on TV as Nina Reeves, an heiress as well as the editor-in-chief of a popular magazine.
Fans are no doubt aware of what Nina is like, but not many might know about Watros' life behind the scenes. For example, what was Watros' career like before she joined the cast of General Hospital and what is her net worth?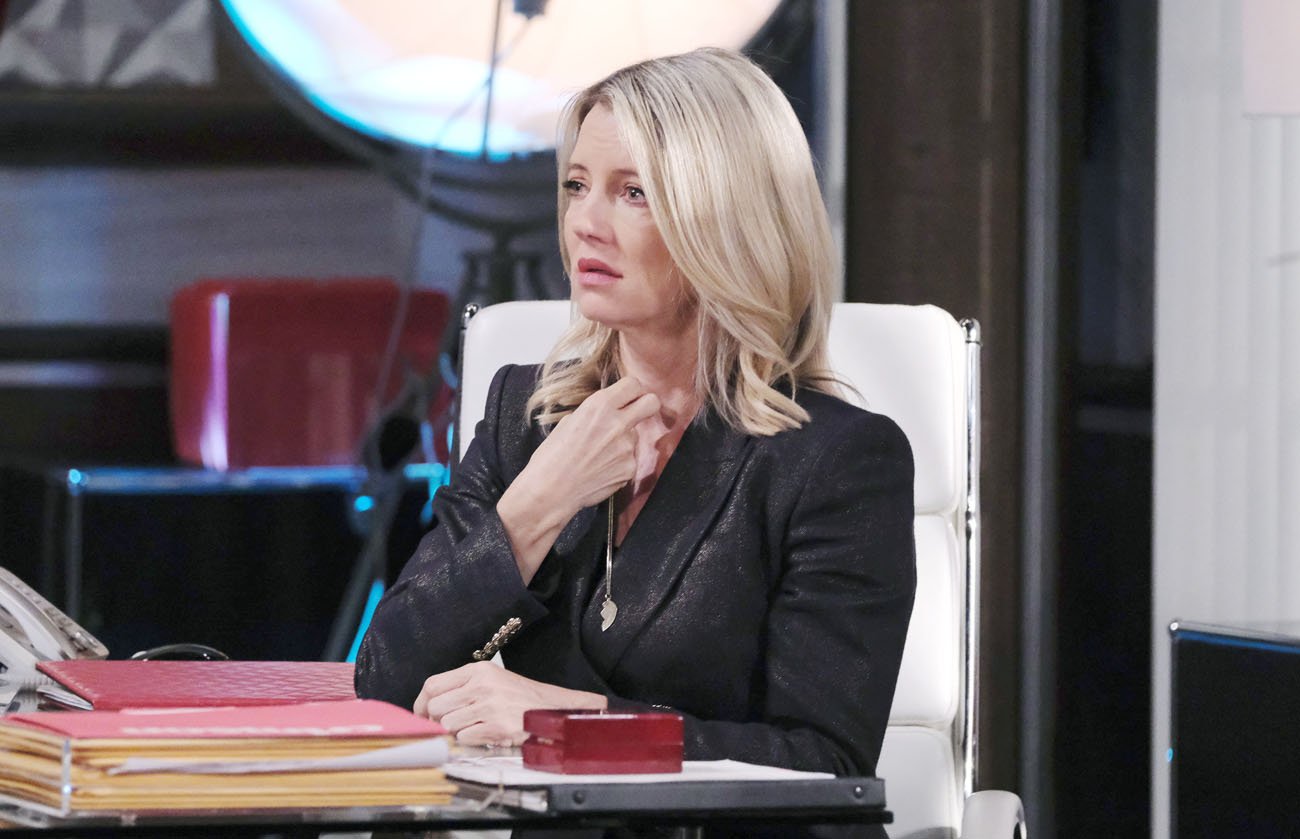 Cynthia Watros had a long TV career before playing Nina Reeves
Watros started acting professionally in the 1990s when she was in her 20s.
From 1994 to 1998, she played Annie Dutton on the soap opera Guiding Light. Watros earned a lot of praise from both fans and critics for her role. She even won a Daytime Emmy Award for Outstanding Lead Actress in a Drama Series in 1998.
In the 2000s, Watros continued her TV career by appearing on shows like The Drew Carey Show, Lost, and House.
From 2013 to 2014, she returned to daytime soaps with a role as Kelly Andrews on The Young and the Restless.
Cynthia Watros joined the cast of 'General Hospital' in 2019
RELATED: 'General Hospital': What Happened To Nina's Baby? Here's Cynthia Watros Said About the Theories
In 2019, Watros took over the role of Nina Reeves from actor Michelle Stafford.
On the Soap Opera Digest podcast Dishing With Digest, Watros admitted she faced some challenges in the beginning of her stint on General Hospital, especially since it was her first time taking over someone else's role on TV.
"What would have helped me is if Michelle was just horrible at her job. But Michelle is awesome and amazing," Watros said. "So it was a hard climb up to really feel like Nina was mine because Michelle was so good."
She added, "There were a lot of times I was like, 'I might get fired today. This might be the day.' Not that I wasn't trying hard or the show wasn't supportive. It was just like… it's tough. As human beings, we don't like change. When you love a character and an actor, when someone else is thrown in there, you don't want change. It takes a long time to get used to that person being in that role."
Watros revealed that, fortunately for her, things began to fall more into place after six months on General Hospital, which was when she started to "feel more and more like Nina."
Since Watros came on board, Nina has gone through changes in her romantic life. She ended her relationship with Valentin Cassadine and began dating Jasper "Jax" Jacks. Her story line now mostly involves the search for her long-lost daughter.
What is Cynthia Watros' net worth?
RELATED: 'General Hospital': Fans Want Nina to Be With Valentin More Than Jax
According to Celebrity Net Worth, Watros has an estimated net worth of $1.5 million.
It is not clear how much Watros makes per episode on General Hospital. Tvovermind estimates that a newcomer on the show could make around $1,000 per episode. Since Watros has already established herself in the soap world, it's possible she makes more than that. If she stays around long enough, Watros could earn at least $5,000 as a veteran actor on the show.