'General Hospital': What Is Kirsten Storms' Net Worth and Why Does She Keep Leaving the Show?
Kirsten Storms has been on our television screens for decades. From Disney movies to General Hospital, Storms is always booked. Though she is a huge star, there have been certain times over the past decade where she will all but completely disappear out of the spotlight. General Hospital fans know about this disappearing act all too well. So where does the star keep going?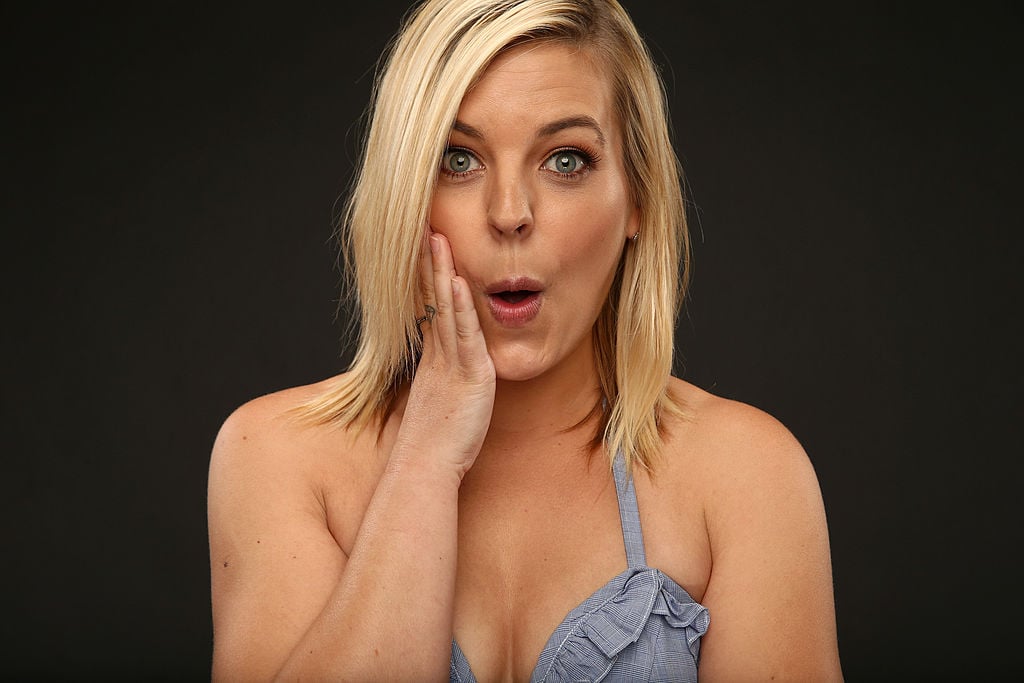 Kirsten Storms' early career
Though Storms had a long road to get to soap operas, she knew she wanted to be in them from early on. She was just 5 when she told her agent that was what she wanted to do.
"One of the first agents I got, I told, 'When I grow up, I'm going to be on a soap opera,'" she said in a 2001interview with The Cobalt Daily Nugget. "You can get me commercials and stuff now, but what I really want to do someday is be on a soap opera. … No one took me seriously. But I knew, even though I hadn't actually watched one, it was something I always wanted to do."
Storms' first acting gig was a commercial for Galoob Baby Doll. She landed her first recurring role in Second Noah and then a lead role in Sing Me a Story with Belle. Her first big break came when she landed the role of Laura Cummings on 7th Heaven.
Most '90s kids know Storms for her portrayal of Zenon in the Disney Channel original movie Zenon: Girl of the 21st Century and its spinoffs Zenon: the Zequal, and Zenon: Z3. The first Zenon film had the highest ratings of any Disney Channel original movie of the time. She stayed with Disney for a while, appearing in the Disney Channel original Johnny Tsunami and even did voiceover work on the Disney Channel series Kim Possible.
Why does Kirsten Storms keep leaving 'General Hospital'?
In 2005, Storms took on the role of  Mariah Maximiliana "Maxie" Jones on General Hospital. She was the third actress for the role. She did so well as Maxie that she got an Emmy nomination in 2009.
She left the show for the first time in 2011 after being diagnosed with endometriosis. While she was gone, Jen Lilley took over the role of Maxie. Storms was originally supposed to return to the show in February 2012 but ended up staying out longer. In September 2012, she finally returned to the role.
In 2014, she left the show for the second time but under much better circumstances. She took maternity leave from January until April of that year.
Storms took another short break from General Hospital in 2016.
"I am taking a little break from work due to some skin issues I've been having. My dr's say my breakouts are due to stress, but shouldn't take too long to get under control. (I can say that I'm on the better end of it now)," she wrote on Twitter. "However, it was becoming too difficult for GH to coverup.
"And we all know in this biz appearance is important," she continued. "In the meantime I look forward to seeing Molly on screen as I take the next few weeks to heal. Again – thanks for the love and you will see me again in no time!"
Her next break was in March 2017 when she took some time off for personal reasons. She returned in July of that year.
How much is Kirsten Storms worth?
Through her extensive career as an actress Storms has raked in a lot of dough. She is currently worth $6 million, according to Celebrity Net Worth.