'General Hospital': What William deVry Says About the Rumors That He's Leaving
A huge General Hospital report came out a few weeks ago, stating that two of its most notable stars would be out. One of those stars, Emme Rylan, has essentially confirmed that she is out at the soap opera. But the other, William deVry, hasn't been as straightforward.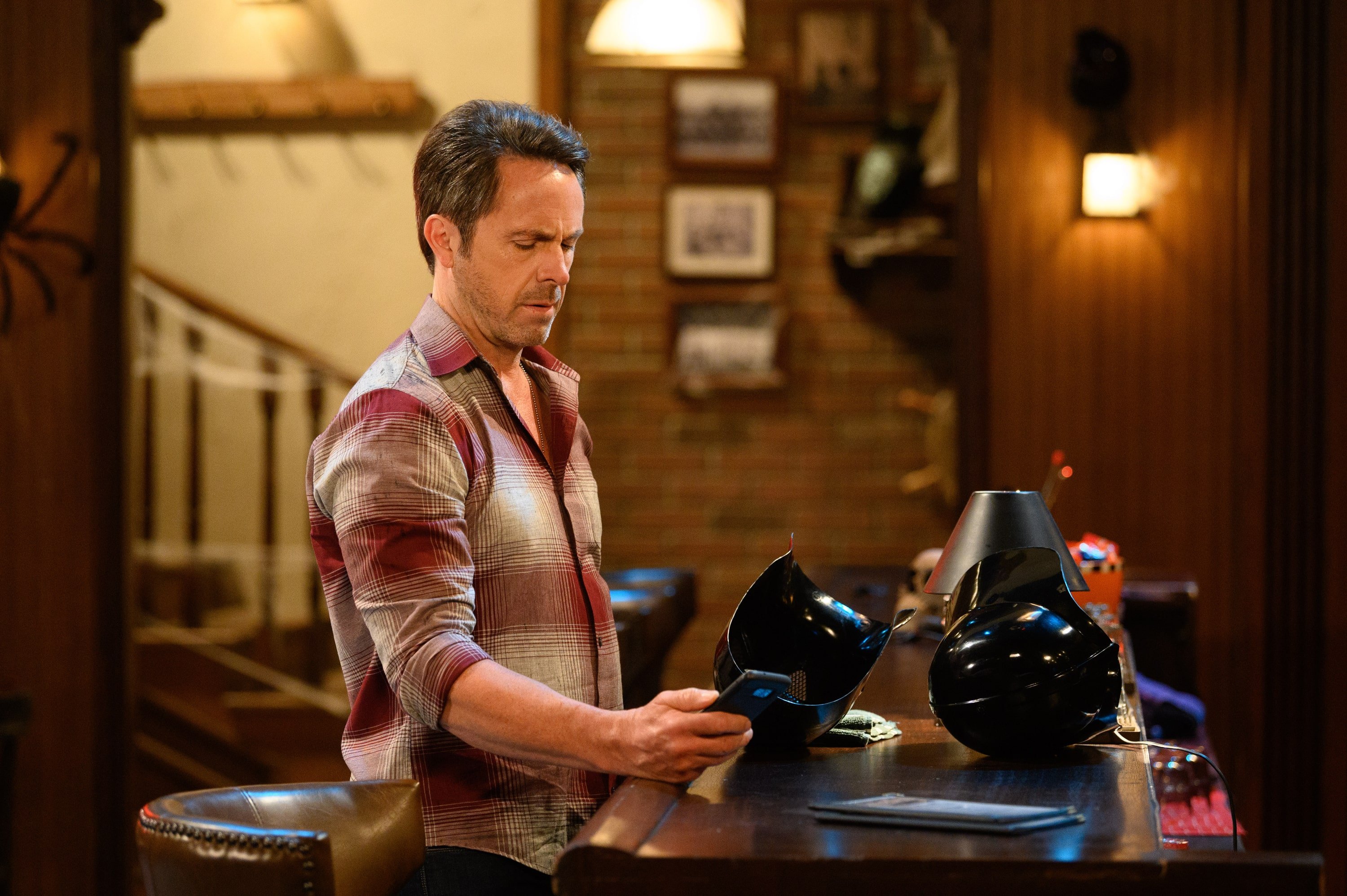 William deVry on 'General Hospital'
The actor began playing Julian Jerome in 2013 and has portrayed the character since then. deVry landing the role was a sure bet, given the fact that he is a soap opera veteran and had multiple daytime soap roles before. These roles include Michael Cambias on All My Children. He portrayed that character from 2003 to 2004. He also played Storm Logan on The Bold and the Beautiful from 2006 to 2008 and briefly in 2012.
Julian Jerome was first introduced on General Hospital in 1998. The first actor to play him was Jason Culp. The actor stayed in the role until 1990. The character was reintroduced in 2013 with DeVry. Jerome is the son of crime boss Victor Jerome and the brother of Evan Jerome and Olivia St. John. In the late 1980s and early 1990s, Julian and Olivia battled over control over the family's crime syndicate.
When deVry's Julian came on the show, it looked like General Hospital was bringing back the Jerome crime family, as it had already introduced his younger half-sister, Ava Jerome. Originally, he came to town under the alias Derek Wells. As time went on, he was revealed to be Julian. Ava and Julian have a love-hate relationship as siblings. Julian is also rivals with Sonny Corinthos, who Ava was involved with at one point. Since deVry's stint, most of Julian's romances have been with Olivia Falconeri with Alexis Davis. Julian and Olivia have a son, Leo Falconeri, and the biological father of Alexis' daughter, Sam Morgan.
It is rumored that William deVry has been let go from 'General Hospital'
Late last month, Daytime Confidential posted a "Rumor Report" that Rylan, along with her co-star, William deVry, had been let go from the show. The report said that their two exits could be the beginning of mass layoffs at the show.  
"More cast cuts are coming," an insider told the site. "People are nervous." If true, it seems like a similar situation when several cast members were dismissed from Days of our Lives not too long ago
Rylan went on to confirm that she was leaving the show and that it was not on her own accord. On the other hand, deVry has continued to remain coy about the situation. He's been joking around with fans on Twitter and Instagram, not directly stating if he is still with the show or not.
When a fan tweeted him that they saw on Facebook that he was leaving the show, he responded, "Just a lot of bad information out there. I haven't been much help. I've been tossing funny Tweets around. But it's all in good fun. Whatever happens life is good. 7 years of GH is a blessing."
According to spoilers at Soaps.com, Julian will have a tough decision to make. The site states, "Julian has done his best to put that whole life-of-crime thing behind him. Though he may currently play the part of a mild-mannered barkeep, what will happen when he is backed into a corner?"
Regardless if deVry is actually leaving or not, it looks like the future is grim for Julian. Sooner or later, we'll find out.
General Hospital airs weekdays on ABC.