'General Hospital': Which Character Has Been in the Most Episodes?
Dark, handsome, brooding mob kingpin Sonny Corinthos has been a tour de force on General Hospital since 1993. Since then, Daytime Emmy winner Maurice Benard has portrayed Sonny for 2,513 episodes. This eclipses the other longest-running GH alum, Leslie Charleson's Monica Quartermaine, by roughly 70 percent. This makes Sonny Corinthos the character who's appeared in the most episodes of the soap.
General Hospital in a Nutshell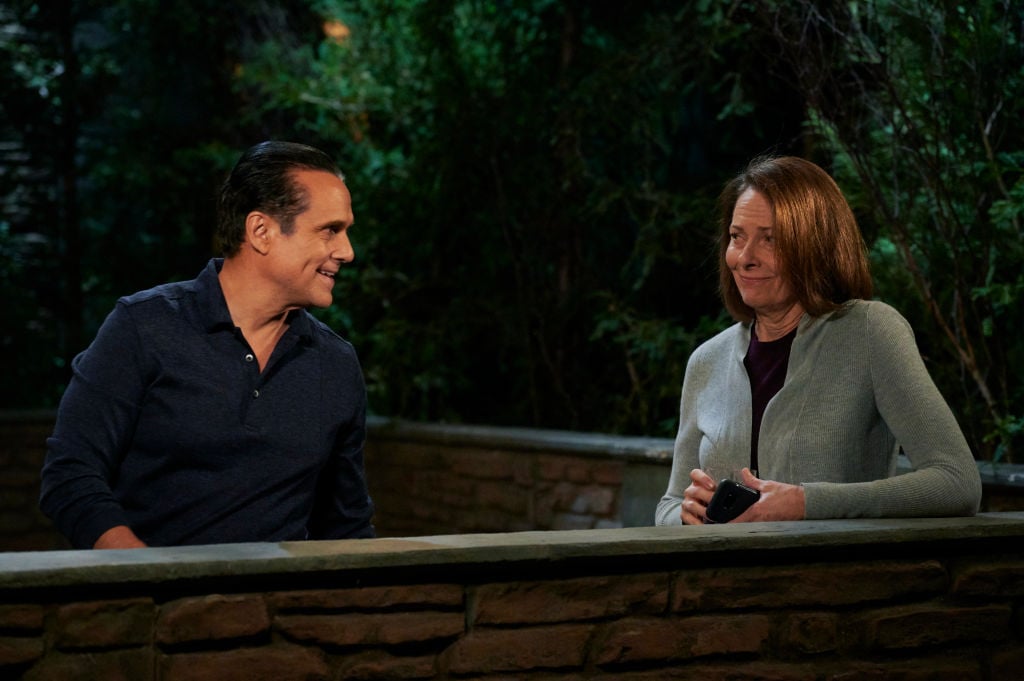 General Hospital premiered in black-and-white on April Fool's Day 1963, following the lives and loves of the doctors, nurses and patients of General Hospital. It's worth noting that international intrigue and organized crime weren't the focus back in the early days of the show. Dr. Steven Hardy (John Benardino) and nurse Audrey March's (Rachel Ames) romance enticed viewers, but with competing soaps and a focus on 1970s social mores, it was tougher to keep the older audience. Even the rich and powerful (albeit dysfunctional) Quartermaines couldn't keep ratings up.
After college students rearranged their schedules to watch supercouple Luke and Laura's wedding in 1981, more younger viewers started watching. Along with this was the addition of the Scorpios, Cassadines, and the WSB in the 1980s. This was when GH became known for sexy intrigue, plot twists that defy explanation, crime, and passion. Rick Springfield's Dr. Noah Drake and Jack Wagner's Frisco Jones probably didn't hurt either.
The older characters inevitably took a backburner to the new; but until the 1990s, the lives and loves of General Hospital continued to be the gravy of the soap. Eventually, Maurice Benard as Michael "Sonny" Corinthos came on board. He partnered with former enemy Luke Spencer. Like The Godfather's Michael and Sonny Corleone, the two became intertwined in organized crime and intrigue that would stymie Sherlock Holmes.
Benard's Staying Power
Benard's initial role was supposed to be short-term, about six months. It was that approaching 6-month mark that prompted Geary to pop this life-changing question:
"Do you want to be the Tonto to my Lone Ranger?"
Benard didn't mind playing sidekick to Geary. Geary had other instincts about the future of Sonny Corinthos and told Benard to "go upstairs and tell them you want a family." That's all it took. Benard made them an offer they couldn't refuse; soon dad, Mike Corbin (Ron Hale), and girlfriend, Brenda Barrett (Vanessa Marcil), came into the picture.
That was 26 years ago. Since then, Maurice Benard has become a power player in his own right.
Family's Everything?
If you've ever seen the Godfather trilogy, you know that in organized crime, family is everything–until you cross a patriarch. When you're the Godfather of Port Charles, nothing's different. Sonny Corinthos loves his family in his own way, and that way is usually his way or the highway–usually a dangerous one.
Benard says, by all accounts, Sonny should either be dead or in prison. The man's been shot, paralyzed, married seven times, has four children, and enough strange bedfellows to warrant a colorful Corinthos flowchart. Clearly, Sonny Corinthos is a love him or hate him kind of character; a bad guy with enough redeeming qualities to endear him to audiences for over a quarter of a century.
As for the actor, he's never been shy about revealing what many actors might keep secret: his bipolar disorder. He's written a memoir about how bipolar disorder has nearly broken him and redeemed him.
Love and Lithium
Maurice Benard's memoir, Nothing General About It: How Love (and Lithium) Saved Me On and Off 'General Hospital' will be released in Spring 2020 amidst high expectations. When he was 22, he was diagnosed with bipolar disorder. Since then, he has successfully incorporated the mental illness into Sonny Corinthos's life, using General Hospital as a venue to get information out about the disorder.