'General Hospital': Which Maxie Relationship Does Kirsten Storms Like the Best?
Kirsten Storms is currently playing Maxie Jones on General Hospital. Maxie is the elder daughter of Frisco Jones and Felicia Cummings, who were a supercouple in the 1980s. Maxie was raised by Mac Scorpio, and has since led her own life independent of her parents.
Maxie herself is also known for having many interesting relationships on the show. So which relationship does Storms consider to be her favorite?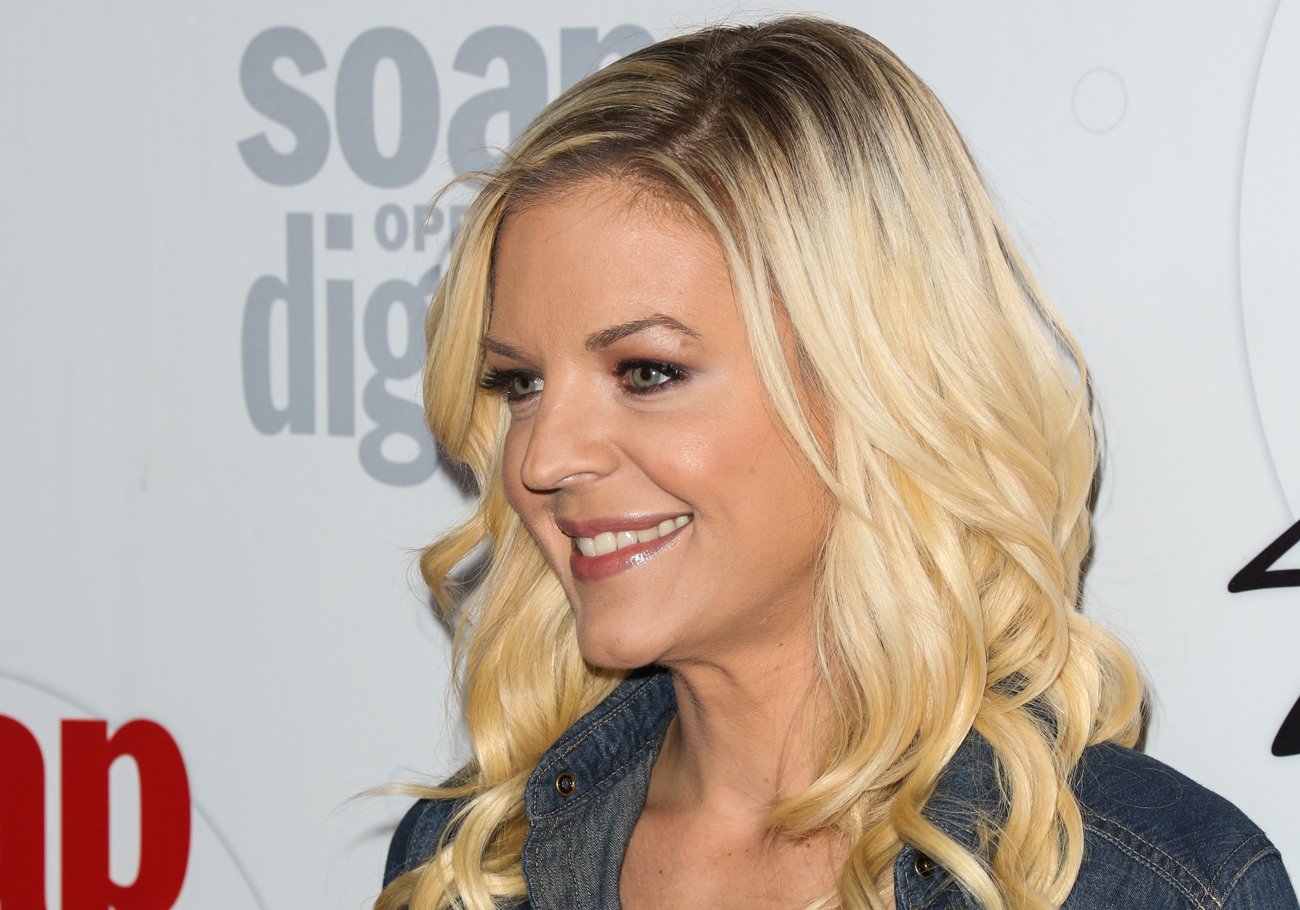 Kirsten Storms has been on 'General Hospital' for fifteen years
Storms joined General Hospital in 2005 as a teenage Maxie. Before then, she was known for her work on Days of Our Lives.
The role of Maxie was previously occupied by a few child actors as well as Robyn Richards and Danica Stewart. Storms ended up being the person to have played Maxie for the longest period of time.
Throughout the years, Storms has also experienced a lot of Maxie's character growth, such as Maxie learning to become close friends with her former enemy, Lulu Spencer, as well as Maxie becoming a mother to two children.
Storms has been nominated for one Daytime Emmy Award for her work as Maxie.
Which relationships has Maxie Jones been in?
In the 2000s, Maxie had a few flings with characters like Lucky Spencer, Kyle Ratcliffe, Jesse Beaudry, and Cooper Barrett.
After Cooper's death in the late 2000s that ended their relationship, Maxie bonded with computer whiz Damien Spinelli as the two of them tried to figure out a way to prove Cooper's innocence from the crimes he was accused of. Maxie and Spinelli ended up becoming rather close, which led to them starting a relationship together. In 2013, Maxie gave birth to their daughter, Georgie, though she and Spinelli did not last long as a couple.
 In 2014, Maxie moved on to date detective Nathan West. The couple married in 2017, but their marriage was short-lived. A year later, Nathan was shot and killed by Cesar Faison.
While grieving Nathan, Maxie developed a bond with his half-brother, Peter August. Peter also helped Maxie deliver her son James, whom she conceived with Nathan when he was alive. Although Maxie and Peter had some rough spots in their relationship, the two of them decided to date and be serious about each other.
Which Maxie relationship does Storms like the best?
Maxie has had a number of interesting relationships, and Storms revealed her favorite one to Soap Opera Digest in 2020.
"Spinelli/ Maxie is my favorite Maxie relationship," Storms shared. "In all my scenes with Bradford [Anderson], I have such a different energy, something that I'm not able to replicate with anyone else, and that's all due to his talent and what he brings to the table."
However, Storms also has an appreciation for Wes Ramsey, who plays her current on-screen partner, Peter.
"Outside of Emme [Rylan, who plays Lulu Spencer], Wes is the best scene partner I've ever had," Storms said. "He's a classically trained actor and I feel like I'm in the presence of somebody who really knows what they're doing. I'm very free-spirited when I'm up on set. He and I balance each other out really well."
She also noted that, although some fans might be skeptical about Maxie and Peter's relationship due to him being Nathan's half-brother, she finds their romance "sweet" since they took their time in getting to know each other.