'General Hospital': Who Is Cameron Mathison Married to?
Cameron Mathison is one of the newest faces on General Hospital. He is already making a splash on the show, and it seems he is in for some big storylines in Port Charles.
When Mathison is not working, he is a family man with a wife and two kids. Some fans might be curious to know: Who is Mathison married to?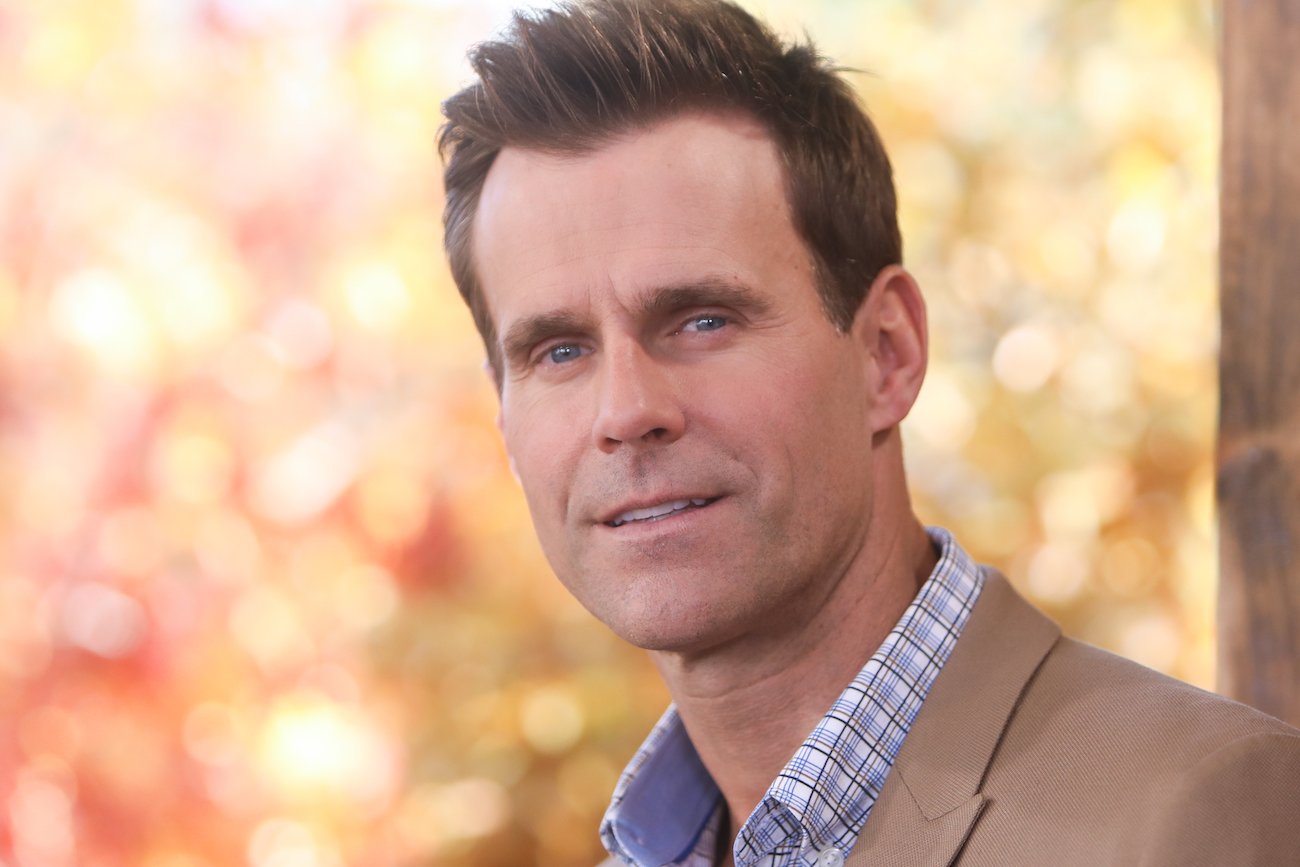 Cameron Mathison recently joined 'General Hospital' as Drew Cain
On Aug. 16, Mathison made his General Hospital debut as Drew Cain.
Drew came to Port Charles in 2014, and the role was played by actor Billy Miller. However, Miller left the show in 2019 after Cain left Port Charles to fly to Afghanistan. Unexpectedly, Drew's plane went down and he was not heard from again.
Recently, Drew called Sam McCall (Kelly Monaco) on the phone, and fans soon found out Drew is currently in a foreign prison somewhere. He is trying to find a way to escape and reunite with his family.
Meanwhile, after receiving the phone call from Drew, Sam has been working to find out his whereabouts and get him home.
Who is Cameron Mathison married to?
Mathison is married to model Vanessa Arevalo. It's not clear when they first met, but the two of them got married in 2002.
They first fell in love during a ski trip, and Mathison proposed to Arevalo in a similar setting. He told Your Tango, "We went up to the top of Vail Mountain in Vail, Colorado, and I took her up to this remote summit, which was a beautiful place to take photos… I pulled out the ring and turned around and proposed to her with the camera taking a ton of pictures. Then, I had a big champagne lunch waiting for us at the bottom of the mountain."
After tying the knot, Mathison and Arevalo welcomed two children together: Lucas (born 2003) and Leila (born 2006).
In 2017, Mathison shared with Soap Opera Digest that Arevalo has been a huge support to him with his busy career.
"She's such a hands-on mom and helps me out so much with my work and my travel," Mathison said. "She's kind of like my part-time assistant… She's just so there, so thoughtful and loving and supportive and able to keep us all in line. I say 'us all' because in many ways, I'm a little kid."
Additionally, in 2019, Mathison was diagnosed with kidney cancer. Arevalo, of course, was right by his side as he battled the disease. He told Us Weekly, "Her first reaction was, 'You know, we got this. We're going to beat it.' … Those are the moments you never forget your whole life."
Cameron Mathison's wife is a huge fan of 'General Hospital'
Mathison's new job at General Hospital is also a huge deal with Arevalo because she has been a fan of the show for years.
"My wife has actually always been a fan of 'General Hospital,'" Mathison said on the podcast Dishing With Digest. "In fact, when she met me—when we met in a gym in New York—she had no idea who I was. I was a decently popular character at the time on All My Children—no idea who I was. She only watched 'General Hospital.'"
He added, "So she's very excited I'm on the show."