'General Hospital': Why Did Kelly Monaco Never Marry the Man She Dated For 18 Years?
Kelly Monaco is best known for playing Sam McCall on General Hospital—a role she has occupied for almost 20 years now. Although fans might be familiar with all the ups and downs of Sam's life, not everyone knows much about Monaco herself.
When it comes to Monaco's personal life, she was in a relationship with a man for 18 years. However, the two of them never married. Read on below to learn more about what happened with this relationship and why Monaco didn't tie the knot with the man in question.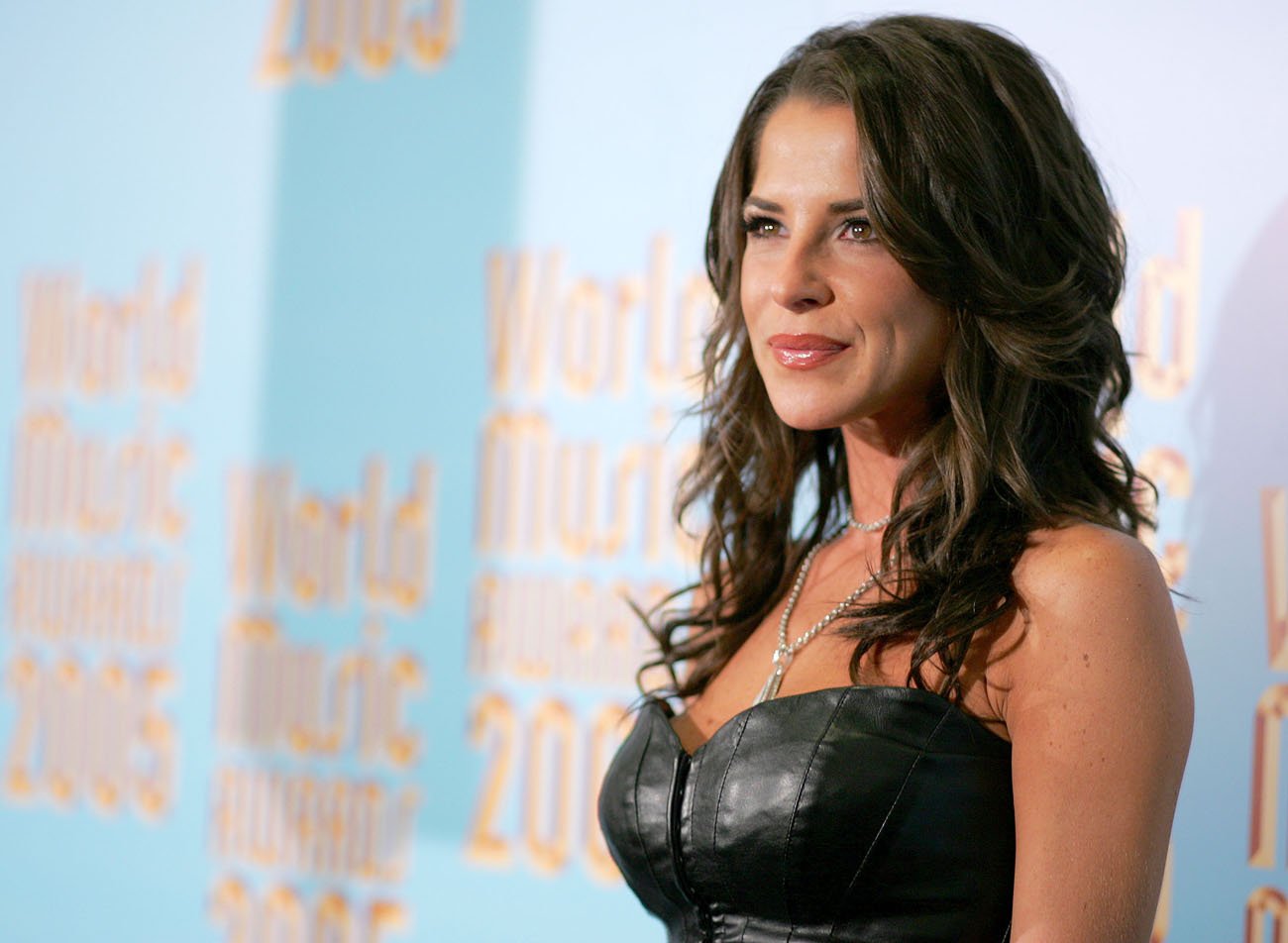 How old is Kelly Monaco?
Monaco was born on May 23, 1976; she is 44. She is a Pennsylvania native, and she grew up in Philadelphia and the Poconos with her parents and four sisters.
Monaco got her start in the entertainment industry as a model. Specifically, she began modeling for Playboy in 1997 when she was 21. She even became Playmate of the Month in April of that year and has been featured in a lot of Playboy Special Edition publications.
Then, Monaco dipped her toes into acting in the late 1990s. She appeared on shows like Baywatch and movies like BASEketball, Welcome to Hollywood, and Mumford.
In 2000, Monaco joined the General Hospital franchise. She started out by appearing on the spinoff show Port Charles as Livvie Locke/Tess Ramsey. This led Monaco to become a cast member on General Hospital as Sam McCall in 2003.
Kelly Monaco had a boyfriend for 18 years     
When Monaco was a junior in high school, she started dating her high school sweetheart, Mike Gonzalez.
The two of them had a relationship that lasted 18 years, and Gonzalez was a big part of Monaco's life before she became famous. For example, they both attended the same community college and worked as lifeguards together.
Monaco and Gonzalez's relationship came to an end in 2009.
Why did Kelly Monaco never marry Mike Gonzalez?
Monaco is a rather private person and has not shared many details about her relationship with Gonzalez. As such, it is not known exactly why the couple did not marry despite dating for almost 20 years.
However, Monaco did share some information about why they broke up on Dirty Soap, a reality show that aired on E! in 2011. On the first episode, Monaco revealed that their relationship was "toxic" and she did not recognize who Gonzalez had become after many years together.
"What upsets me the most about looking at this is like, 'Where did that person go?'" Monaco said on the show while looking at photos of them together. "You look into their eyes and you're like, 'What happened to you?' or 'How the 20 years go by and you become such a completely different person?'"
On episode 5, Monaco also shared that Gonzalez "betrayed" her and "killed my soul", though she did not specify how. She also told him in one scene, "You can't love me if you don't love yourself."
Dirty Soap also showed ways in which Monaco tried to get over her relationship. It's not clear where Monaco and Gonzalez stand now, but Monaco definitely had a lot of emotions associated with the 18-year courtship she went through.