'General Hospital': Why Kirsten Storms 'Was Determined to Hate' Emme Rylan When They First Met
'General Hospital' actresses Kirsten Storms and Emme Rylan are extremely close, but things were not always like that for them.
Kirsten Storms currently plays Maxie Jones on General Hospital. Her character is also close friends with Lulu Spencer, who is played by Emme Rylan. Storms and Rylan get along very well in real life, and that is perhaps something many fans can sense when watching their characters interact with each other.
However, it might be surprising to some people that Storms, who started working on the show several years before Rylan, initially did not feel great about Rylan joining General Hospital. In fact, Storms once shared that she "was determined to hate" Rylan.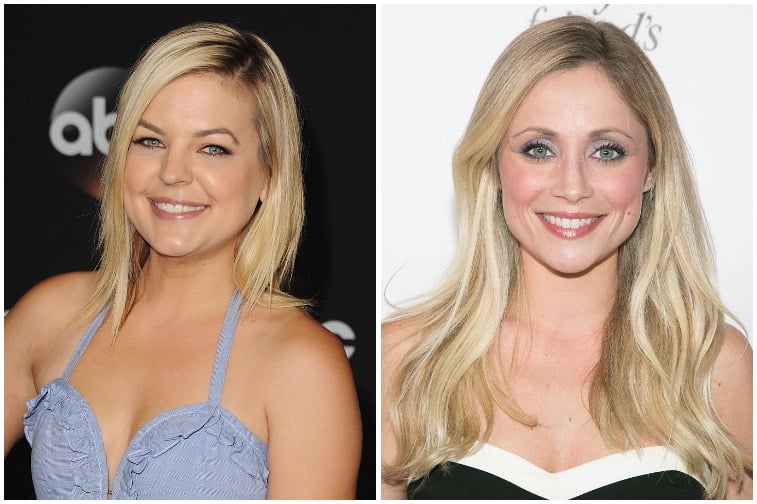 Kirsten Storms got along well with Lulu's former actress Julie Berman
Before Rylan joined the cast of General Hospital in 2013, Lulu was being played by actress Julie Berman. Berman was on the show for eight years.
Storms and Berman started working on General Hospital around the same time, and they are close in age. As such, the two of them had a lot of interesting memories together.
Speaking to Soap Opera Digest about working alongside Berman, Storms said: "When I think back to those years, I just remember the storylines they gave us about disliking each other. I think about the episode where they put tape down the center of their apartment to separate the apartment. We had so much fun bickering because we got along so well."
"Working with Julie was great," Storms added. "She's such a talent. It was so sad when she left."
Why Kirsten Storms was 'determined to hate' Emme Rylan
Because of her great relationship with Berman, Storms thought she would not get along as well with Rylan. Storms shared with Soap Opera Digest that she was actually "determined to hate [Berman's] replacement," but things turned out differently and Rylan "ended up being the best friend I've ever had in my life."
Storms said about Rylan: "She knows everything there is to know about me; we have that sort of relationship with each other."
Their closeness off-screen has been an asset for them when filming. Storms revealed she and Rylan are "comfortable" with each other on set that they can improve their craft together.
"We'll read scenes separately at home when we're prepping and both come in the next day being like, 'Oh, man, I don't know how we're going to do this,'" Storms shared. "And then we read them with each other and it clicks, and then we'll go upstairs and they'll be the best scenes we've ever had."
Kirsten Storms and Emme Rylan bond over many things
As Storms mentioned, she and Rylan are extremely close with each other. Fans who follow them on social media might see many pictures of them doing activities together when they are not filming.
For example, Storms and Rylan are both mothers. Storms has one daughter while Rylan has three children. They and their kids are known to spend time together, and there's no doubt the two ladies often share parenting tips with each other.
Additionally, both Storms and Rylan love to knit. They have shared this passion with fans on social media, and it's clear this is one thing that bonds them together.