'General Hospital': Why Laura Wright Says Working With Steve Burton Is Like 'Being in a Really Great Relationship'
Laura Wright (Carly Corinthos) and Steve Burton (Jason Morgan) are two actors who have been on General Hospital for many years now. Their characters are also extremely close, which means Wright and Burton constantly work alongside each other.
Wright recently reflected on what it is like working with Burton. She revealed that it is like "being in a really great relationship."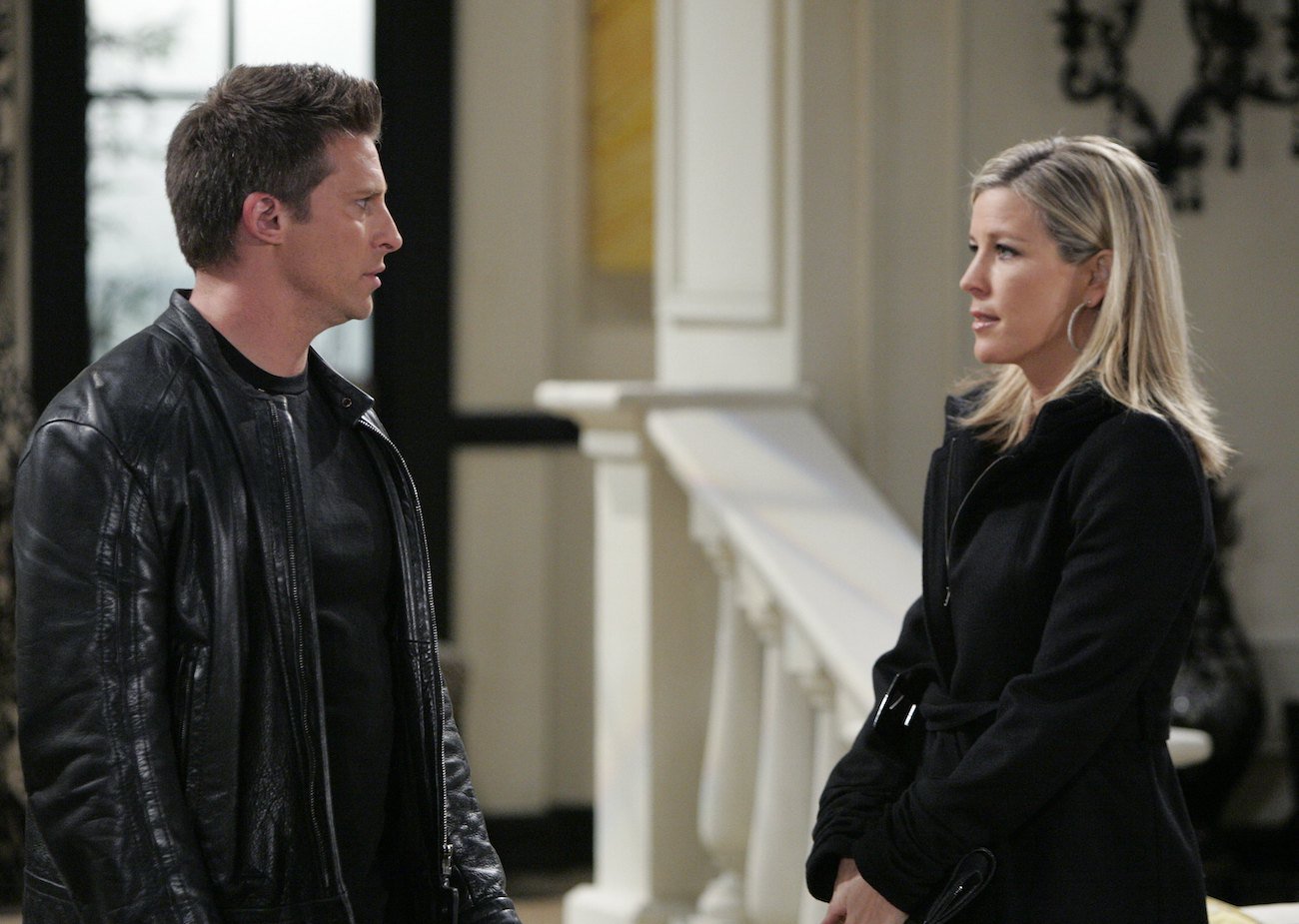 Laura Wright and Steve Burton have worked together since 2005
Burton joined the cast of General Hospital in 1991. At the time, Jason had been played by child actor, and Burton was the first adult actor to take on the role after Jason was aged up.
Meanwhile, Wright started working on General Hospital in 2005. The role of Carly originated in the 1990s and three actors played her before Wright joined the cast.
Carly and Jason have a close relationship on the show. Carly was married to Sonny Corinthos (Maurice Benard) for many years, and Jason was Sonny's right-hand man. Carly and Jason had a fling in the 1990s, but the two of them have remained best friends.
Laura Wright says working with Steve Burton is like 'being in a really great relationship'
In an interview with Michael Fairman TV, Wright shared that she and Burton understand each other very well because of how much they have worked together. She even compares it to "being in a really great relationship."
"Oh, I love the Carly/Jason relationship," Wright said. "It's the loyalty and that their dedication to each other is unbendable, unbreakable. It's so unwavering. It's great to play because it's like being in a really good relationship, even though he's not her 'person', but he kind of is."
She added, "It's being in a great relationship that means that you get to be 100% you and everything that means, and that person loves and accepts you… So, then you have full freedom to feel and play and do anything, and that's kind of what you see. There's just a confidence, and I think it is also the relationship. I think it has to be there when I work with Steve because the relationship between Carly and Jason is that way."
Laura Wright teases potential romance between Carly and Jason
These days, Carly and Jason are busy running Sonny's mob, which they took over after Sonny was presumed dead. Carly and Jason also decided to get married in order to show Sonny's rivals a united front. Although they seem to be marrying out of necessity, Wright believes there is some romance in store for viewers.
"They don't go into it lightly," Wright told TV Insider. "What scares them both about this arrangement is the fear of their feelings that they've always had for each other. That has turned into a friendship but was based on when they fell in love years ago when Sarah Brown was playing Carly."