'General Hospital': Why Maurice Benard Thinks the Pandemic Has Been Helping Him Sell His New Book
Maurice Benard has been known for his acting work on General Hospital for over 25 years now. He plays mob boss Sonny Corinthos who often goes to great lengths to defend his business and family members.
Although Benard is an accomplished actor, these days, he can also add another job to his resume – author. Benard recently released a memoir that has since become a bestseller. In fact, Benard believes the success of his new book probably has something to do with the current coronavirus (COVID-19) pandemic.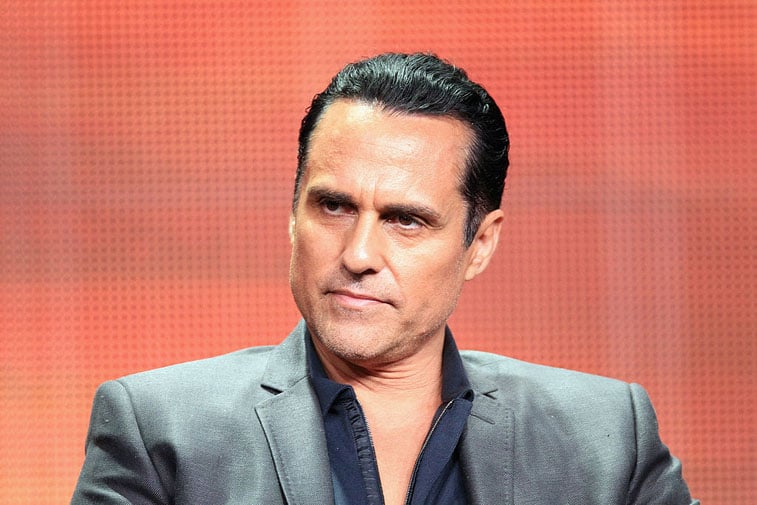 Maurice Benard's memoir deals with his mental health and professional career
Benard's book is called Nothing General About It: How Love (and Lithium) Saved Me On and Off General Hospital. It dives deep into Benard's life with bipolar disorder as well as his professional career in the soap opera world.
He told Soap Opera Digest that the idea of writing a book about his experiences came after he appeared on Oprah Winfrey's show several years ago.
"She mentioned that I should write a book but I didn't really think about doing it," Benard said. "I thought it was too much work. But over the years people have said it, especially because of the mental health [aspect], so I did it, and I'm so glad I did."
Benard also revealed that, although he is generally an "open book" and is not afraid to share his life with the people around him, some parts of his memoir were quite personal for him to put out.
"People who know me know that I'm an open book and I talk about everything," Benard shared. "It's funny, because the only time that I really felt vulnerable was when I did the audiobook, and it just broke my heart, man. Toward the end of the audiobook there was a couple of chapters that just killed me."
Maurice Benard thinks people can relate to his book because of the pandemic
Benard's book was released in late March, and after several weeks, it became a New York Times bestseller. In another interview with Soap Opera Digest, Benard shared that he "cried" after receiving the news from his publicists.
"I got a call from them and they were going, 'Call me, call me, call me!' I thought I was going to get in trouble, because of the way I was feeling; I had a lot of anxiety at that time," Benard said. "And then they called and said, 'You're a New York Times best-seller!'… After the phone call, I went outside and cried a little bit and had my own little moment."
Benard believes there were a few factors that led to the success of his memoir, such as the fact that he spent a lot of time in the past several months promoting the book. Additionally, he thinks the pandemic might have had something to do with it as well.
"I actually think that the coronavirus helped, because so many people were stuck inside and my book is about mental health, and I think a lot of people were suffering from [those issues] during that time," Benard said.