'General Hospital': Will Josslyn Jacks End up with Dev Cersi or Cameron Webber?
The teen storylines on General Hospital seem poised to break out more than they have in years. The characters of Josslyn Jacks, Cameron Webber, and Trina Robinson have a lot of storylines to work through, including a new love interest for Josslyn, newbie Dev Cersi. Eden McCoy, who portrays Josslyn on the show, recently gave her thoughts on the romances of her character.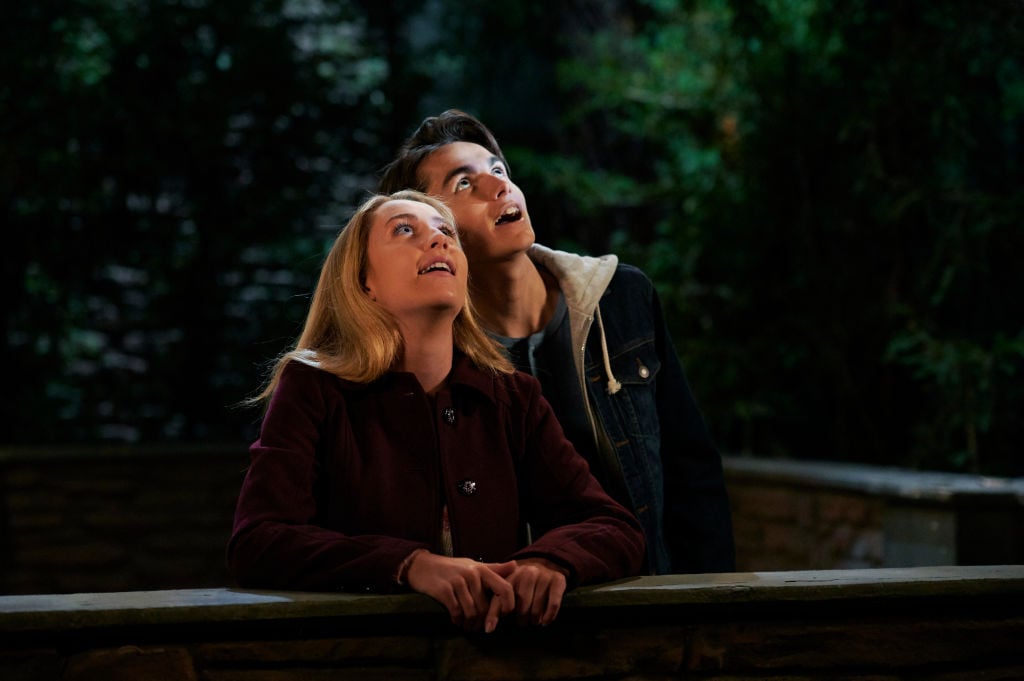 Dev has flipped the script
The character of Dev Cersi, portrayed by Ashton Arbab, was first introduced on General Hospital in March 2019. He is from Turkey and was first introduced as a pickpocket who lives on the streets. Sonny Corinthos', Josslyn's stepfather ends up helping him by saying he is his cousin and staying with him.
They say his real name is Devin Corbin and that he was raised by his grandmother, who is the cousin of Mike Corbin (Sonny's father). He becomes friends with Josslyn, Cameron and Trina. He later reveals to them the secret of his identity and they vow to keep it. He and Josslyn Jacks have shared a kiss recently. Many people think that they could be a new couple on the show.
"He's new and exciting and from an exotic foreign country, so he's intriguing for Joss," McCoy told ABC Soaps in Depth. "He also doesn't come from wealth yet seems very worldly to her, and I think she's drawn to how 'street-smart' he is. Dev could be really good for Josslyn, given that he obviously cares about her, he's overcome adversity in his life, and he's a survivor."
On how her mom Carly, dad Jax, and Sonny would react to Dev, McCoy said, "Carly, Sonny, and Jax would say 'Definitely not!' to this pairing. I think they would have doubts about what kind of an influence Dev would be on Joss."
Don't rule out Cameron and Josslyn getting together
But what about Cameron? His "fake" romance with Josslyn's friend Trina Robinson in order to make her jealous like it could turn real, but McCoy says that there will be always be something between the two.
"Cam is home for Joss. He's the one who has always been there, she knows everything about him, and she feels safe with him. They are there to pick each other up from the messes that their families create. I don't think that will ever change. They'll always be best friends."
She continued, "Joss was just beginning to feel more than friendship for Cam when she found out Oscar was terminally ill. So feelings were interrupted before she could even figure them out. I think Cam can definitely get out of the friend zone once something wakes Josslyn up to her own feelings about him."
Given what McCoy says, it looks like its fair game for both Cameron and Dev to end up with Josslyn.
General Hospital airs weekdays on ABC.