'General Hospital': Would Kristen Alderson Return as Starr Manning or Kiki Jerome
Kristen Alderson is daytime soap opera royalty. She is one of the few actresses to portray a character from childhood to adulthood. Has Alderson ever stated that she would return to one of her soap operas, General Hospital?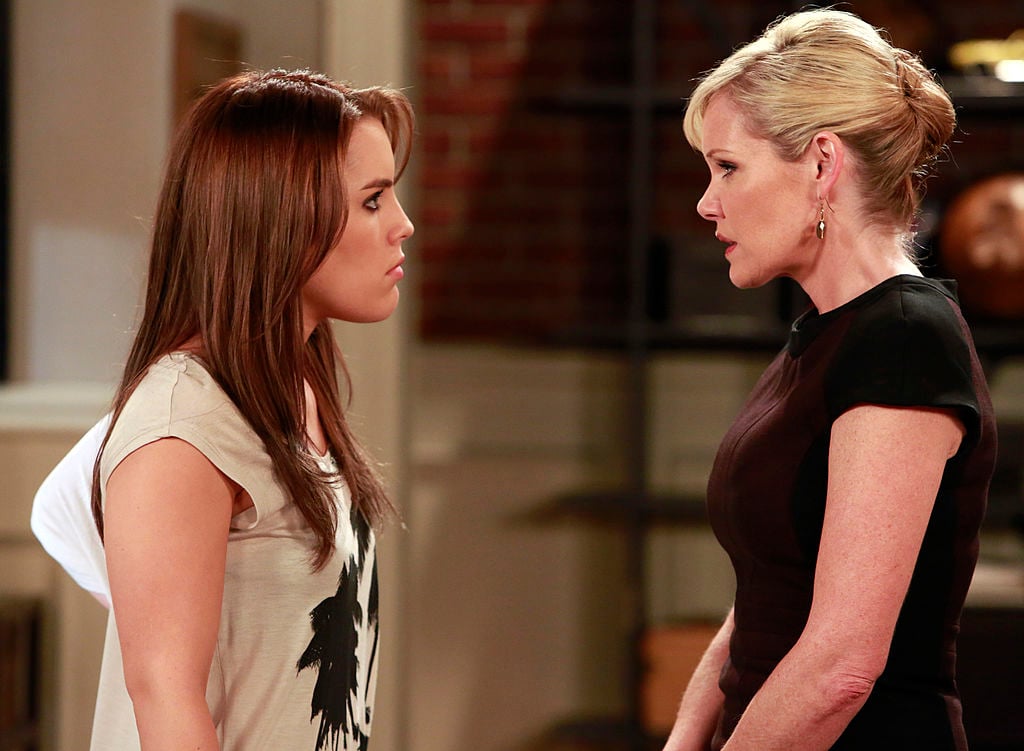 Kristen Alderson played two roles on 'General Hospital'
Alderson has not played one, but two roles on General Hospital. The actress's claim to fame is her role as Starr Manning on One Life to Live. She portrayed Manning from many consecutive years on the show from 1998 to 2012. After One Life to Live ended, she then went on to reprise the role on General Hospital beginning later that year along with several other characters, including Starr's on-screen father, Todd Manning (Roger Howarth).
However, when Prospect Park received the rights to All My Children and One Life to Live, in order to avoid legal disputes, the former actors' General Hospital characters could not "in no way resemble the current ones." Therefore, Alderson and the rest of the actors left the show as those characters and returned as new ones. Alderson was reintroduced as Lauren Frank, aka Kiki Jerome, in 2013.
The character was once thought to be the daughter of Franco (James Franco, later Roger Howarth). When the character's mother Ava Jerome (Maura West) was introduced, it was revealed she was the actual daughter of Silas Clay (one of One Life to Live alumnus Michael Easton's characters).
Alderson portrayed the role up until 2015. She left the show then, and Hayley Erin was recast in the role. She portrayed the character from 2015-2019, up until when Kiki was killed off.
What Kristen Alderson thinks of a return
In a 2018 interview with ABC Soaps in Depth, Alderson spoke about if she would come back to the show as Starr.
At the time, Erin was still portraying Kiki, which meant the only way Alderson would come back would have been as Starr.
She said, "It would be wonderful to have Starr come back. Especially because the relationship with Michael [didn't play out]. She just broke up with him over the phone, so that would be kind of interesting!"
Now that Erin's Jerome is apparently dead (but we know no one ever really dies on soap operas) maybe Alderson could come back as the character instead? Anything could happen!
General Hospital airs weekdays on ABC.