'General Hospital': Would Michael Leave Sasha for Willow?
Finding the perfect matches with soap opera couples is what makes these shows still resonate with viewers. General Hospital's romantic couplings are still being talked about, decades after the most famous couple (Luke and Laura) became the template.
More recently, the relationship between Michael Corinthos and Sasha Gilmore (Chad Duell and Sofia Mattsson) continues creating a lot of online discussion.
There seem to be indications Michael might leave Sasha for Willow Tait (Katelyn MacMullen), mostly due to different life goals, if also legal reasons. To better understand why this could happen, one needs to go back to the beginning when Michael first met Sasha.
When they did, Sasha was only in Port Charles to impersonate Nina Reeves' daughter. She did this under the direction of Valentin Cassadine, eventually leading to Sasha's arrest for being a fraud.
Initially, Michael and Sasha hit it off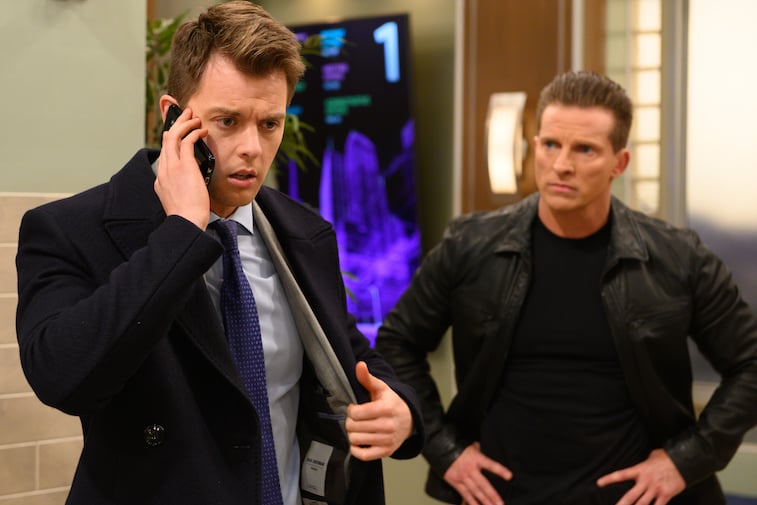 When Michael first met Sasha, there were instant fireworks. However, he had no knowledge she was in Port Charles to commit fraud. Once he did learn about it, he avoids letting it disrupt their relationship.
Such a romantic fling might be considered already dangerous considering Michael is the adopted son of mob boss Sonny Corinthos.
Considering Sasha was somewhat dishonest anyway, Michael didn't seem to bat an eye over her initial deception. Over time, however, the two of them have started to drift somewhat. Part of this came in Michael being concerned about Sasha being too close to some of the criminal activities of the Corinthos inner circle.
In more recent episodes, Michael started to show more interest in Willow who had switched Michael's son with her own at birth. This was during Michael's marriage to Nelle Benson and the birth of her son Jonah. Willow had swapped her child (Wiley) in place of Jonah in the hospital.
Evidence is showing Michael might have to marry Willow as a legal maneuver
Sasha is truly a conniving person in finding ways to work around complicated problems. She is still close to Michael and wants to marry him, even though family concern comes in Sasha's past criminal record being bad for gaining custody of Wiley.
To work around this, Sasha devised a plan for Michael to marry Willow as a workaround. If he does, he could gain custody of Wiley and protect him from the revengeful Nelle Benson.
As convoluted as this is, this might work for the sake of custody. Then again, there really are feelings there between Michael and Willow. Not that fans are all on the same page about those two marrying.
The biggest ship is for Willow to stay involved with Harrison Chase (Josh Swickard) since some fans think they have better chemistry. What ultimately happens may be different based on Michael and Sasha appearing to disagree on her being a mom.
Harrison Chase could hook up with Sasha when Michael marries Willow
If the love is real between Michael and Willow to gain custody of Wiley, it may change the dynamic of what fans really want to see. Viewers should know by now this is all strategic on the writing team's part to create complex romantic situations.
Couples fans want to see are sometimes torn apart from one another due to plot circumstances. While Harrison and Willow might have been a more attractive couple, the former may end up marrying Sasha after Michael leaves her.
Romantic cliffhangers like this are why soap operas are still hanging on and why General Hospital is generally the top-rated of those remaining. Most interesting is the idea Michael may just marry Willow temporarily to gain Wiley back, then go back to Sasha.
Expect everything to go around again if such a thing happens so fan desire for "Chillow" might happen before the season is over.