Genndy Tartakovsky's 'Popeye' Could be the First Theatrical Release Since the Robin Williams Film for the Franchise
The late Robin Williams remains impossible to replicate. He brought such whimsy and charisma to every one of his roles, from Aladdin's Genie to the titular role in Popeye. Following a Williams performance is no easy task, but Sony Pictures and Genndy Tartakovsky's Popeye movie looks to try with the possible first theatrical release since the Williams film.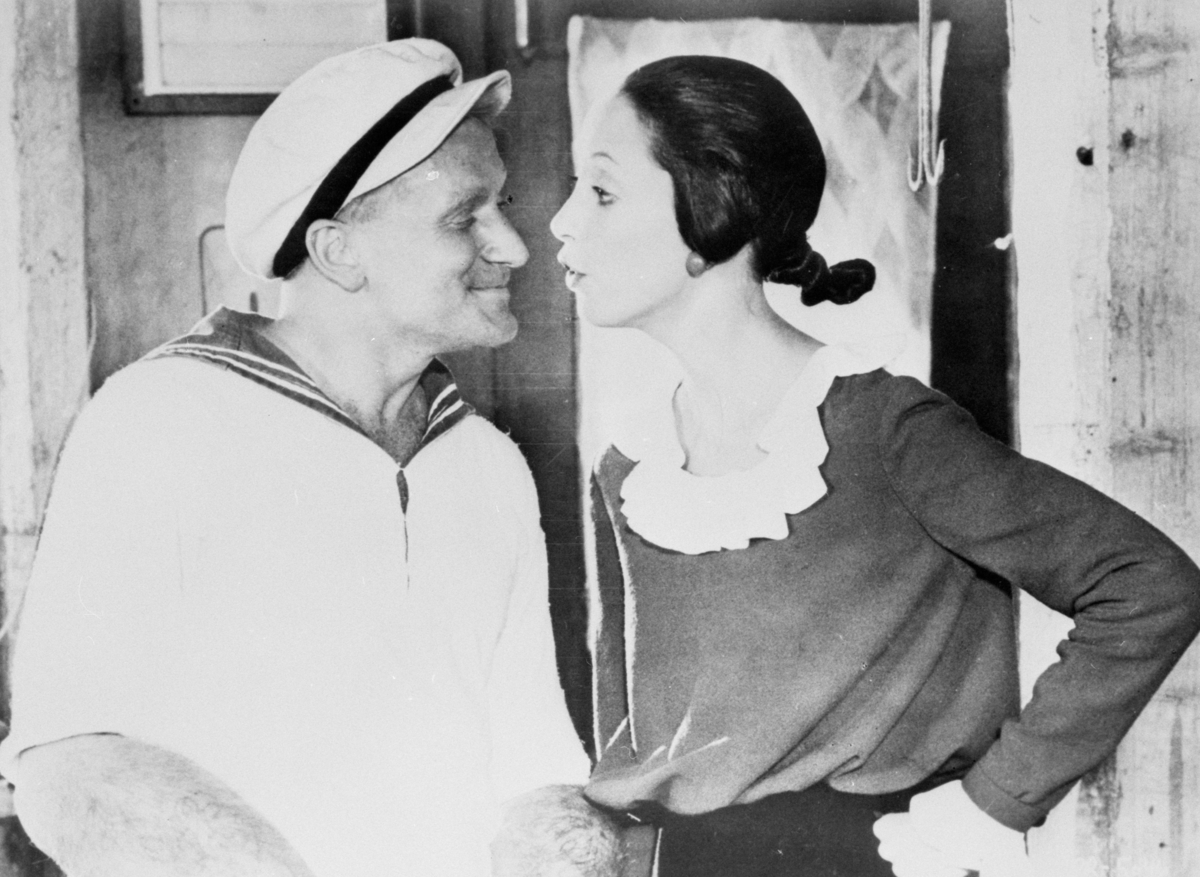 From comic character to Robin Williams to Genndy Tartakovsky's 'Popeye'
A surprising fact is that Popeye the Sailor did not originate in animation. Even more surprisingly, he was not even the first character in his own cast to debut.
Popeye's on-again-off-again love interest Olive Oyl appeared in E. C. Segar's comics in 1919 — a full decade before Popeye.
A few years after his debut, Popeye burst into animation and saw success for several years. The franchise saw revitalization in 1980 with the release of Popeye starring Robin Williams.
As close to a real-life cartoon character as anyone, Williams mimicked the iconic sailor's muttering and movements astonishingly well.
He starred alongside Shelley Duvall (The Shining) as Olive Oyl and Paul L. Smith (Midnight Express) as the antagonistic Bluto.
Since then, apart from a few 2D animated specials, there was not much movement in the franchise. The new announcement of Genndy Tartakovsky's Popeye movie sparked new life into the franchise.
Genndy Tartakovsky's 'Popeye' movie canceled
In 2012, fans of the classic series got a surprise in a new Popeye film appearing on the release slate for Sony Pictures, ahead of Adam Sandler's Hotel Transylvania. This project was to be lead by Genndy Tartakovsky, a prolific name in the animation industry.
Creating and working on numerous Cartoon Network shows such as Dexter's Laboratory and Samurai Jack, Animation Magazine reported that he set out to make a demo "as artful and unrealistic as possible."
Tartakovsky's demo was extremely well-received. However, amidst reorganization at Sony, they apparently dropped him from the project.
In a 2015 interview with Moviefone via Animation Magazine, Tartakovsky said, "I was in love with what we were doing, but I think the studio is going through changes and I don't know if they want to make the Popeye that I want to make."
Things went quiet again. Audiences started to question if Robin Williams' take on the character would be the last theatrical release.
After all, the character is not as profitable as he once was.
Rumors of TJ Fixman writing the film cropped up, but no finished film ever came from him either.
However, Tartakovsky must have eaten his spinach and intimidated someone, because he's back on the project.
Theatrical release or streaming exclusive
With Genndy Tartakovsky's Popeye chugging along, Popeye could see his first theatrical release since the Robin Williams movie.
However, the recent $100 million deal between Sony Pictures and Amazon might spell trouble for the sailor.
An announcement came that Hotel Transylvania: Transformia will skip theaters and stream exclusively on Amazon.
Inching the film industry ever so much closer to the unfortunate downfall of theaters, Tartakovsky's Popeye may not get the same experience as the Robin Williams film.
With a release date and casting still in the air, fans wait to see if Popeye can finally return to the big screen again.
Related: Robin Williams' Son, Zak, Honored His Late Father By Naming His Son After Him