George Clooney Explains Why He and Amal Didn't Choose 'Weird Ass Names' for Their Kids
As much as celebrities try to act like regular people, the fact is they live very different lives. Millionaire Hollywood actors have different priorities and customs compared to average Americans. This includes choosing their children's names.
Some of the most bizarre baby names come from famous people. There are examples such as Gwyneth Paltrow's daughter Apple, Frank Zappa's Moon Unit, Dweezil, and Diva Thin Muffin, and Elon Musk's child whose name is more symbols than letters (though it's allegedly pronounced, "X-ash").
Celebs are notorious for choosing unique baby names. But George Clooney and his wife, Amal, strongly rejected this practice when naming their twins. Here's why they picked regular names.
Fans were surprised when George Clooney married Amal Alamuddin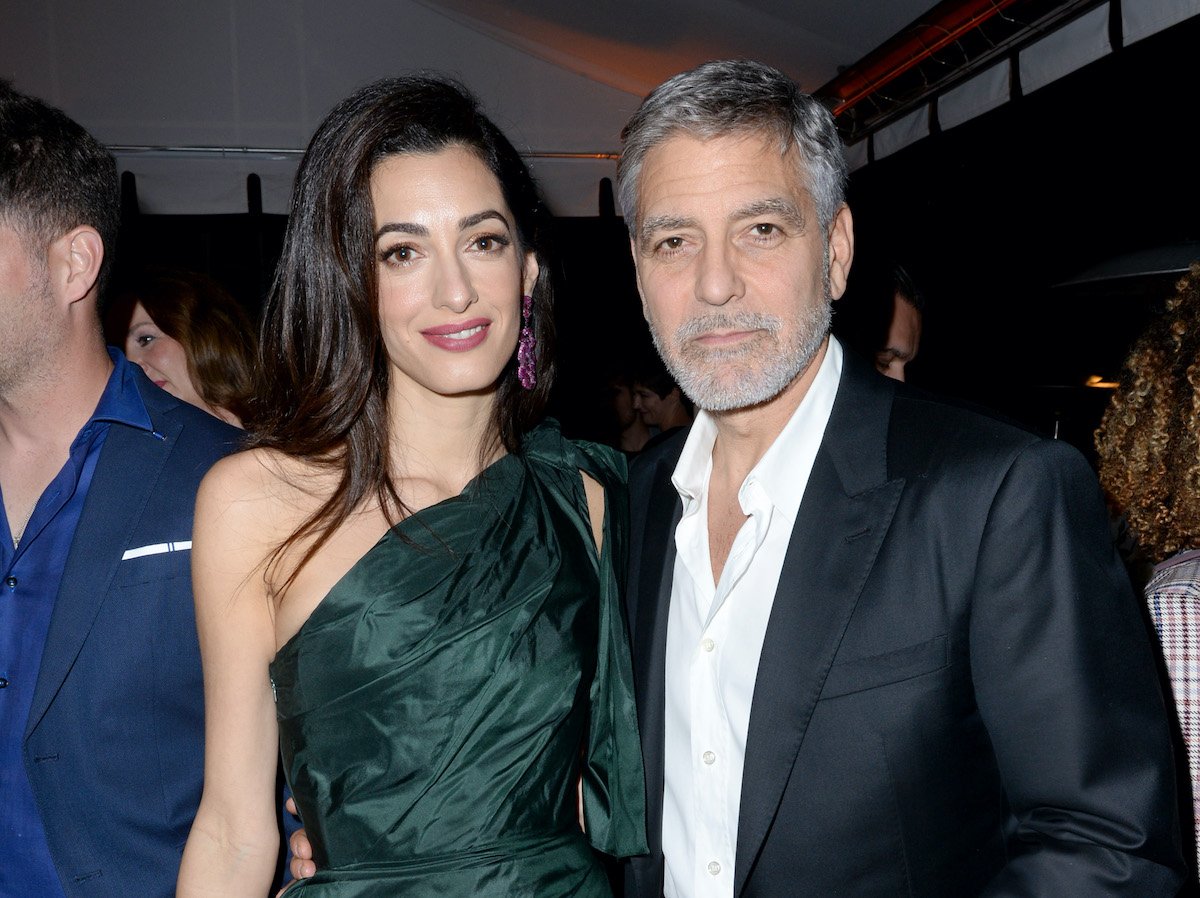 Academy Award winner Clooney is a Hollywood legend with dozens of successful films in his body of work, both as an actor and director. He also earned a reputation as an eternal bachelor who would never settle down. The 59-year-old Ocean's Eleven alum was married briefly in the early 90s, but since his divorce in 1993, it seemed he'd never tie the knot again.
But then Amal came along and all his priorities shifted.
"I was like, 'I'm never getting married. 'I'm not gonna have kids,'" Clooney told GQ. "I'm gonna work, I've got great friends, my life is full, I'm doing well. And I didn't know how un-full it was until I met Amal. And then everything changed. And I was like, 'Oh, actually, this has been a huge empty space.'"
They got engaged in 2014 and wed later that year. The Clooneys announced they were expecting twins in 2017.
George and Amal Clooney didn't pick weird names for their twins
RELATED: George Clooney Sews His Kids' Clothes and Mends Amal's Dresses
It was almost expected that the Clooneys would choose offbeat or quirky names for their children in the tradition of so many other Hollywood celebrities. Instead, they went a more mainstream route by picking Alexander and Ella. 
Part of the reasoning was that celebrity children face challenges just by nature of who they are. "I didn't want, like, weird-ass names for our kids," Clooney said during an interview with AARP. 
"They're already going to have enough trouble. It's hard being the son of somebody famous and successful," he continued. "Paul Newman's son killed himself. Gregory Peck's son killed himself. Bing Crosby had two sons kill themselves. I have an advantage because I'm so much older that by the time my son would feel competitive, I'll literally be gumming bread."
Clooney takes the role of fatherhood seriously
He didn't become a parent until later in life. But in a way, that helped the Syriana actor a lot more prepared for the massive responsibility of raising two humans.
"All I know is that I am at last experiencing what most people in the world get to experience, which is the incredible amount of love you gain when you have two children you are responsible for," Clooney said, according to Daily Mail.
"I have always felt a great sense of responsibility to other people in the world, but when you have children of your own, you realize you are responsible for their lives in a way you haven't been before. And you become conscious that you want to make an example of your own life that they will follow."
With average names, it sounds like his kids are set for life.