Does George Clooney Have Any Kids?
George Clooney, who developed a reputation as a lifelong bachelor in Hollywood, has experienced many changes in his life over the last five years. Keep reading to learn about the 58-year-old actor and his family.

Does George Clooney have any kids?

Yes, Clooney is a father. He and his wife, Amal (née Alamuddin), 41, who married in 2014, welcomed twins, a boy named Alexander, and a girl named Ella, in June 2017.

The Catch-22 actor discussed becoming a parent with the French publication, Paris Match.

"How can we not be anxious about this immense responsibility?" Clooney told the news outlet."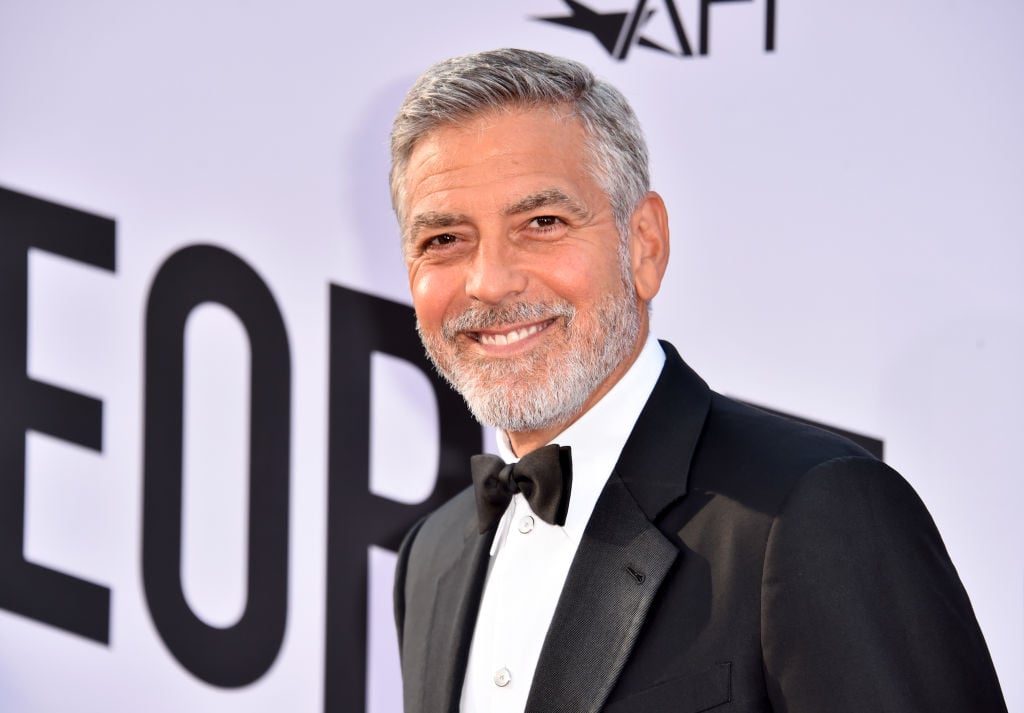 "Bringing a child into this world…even two! We are very happy, very excited, but also a bit nervous, it's normal," he added.

At the time, rumors were circulating about the sex of the couple's unborn children, which Clooney addressed in the interview. "I don't know where this rumor comes from that we're going to have a boy and a girl. We ourselves don't know yet and don't want to know."

As we now know, Clooney and his wife did in fact have a boy and a girl.

Clooney on having kids: 'It had never been part of my DNA'

The world-famous bachelor noted in a 2017 interview with The Hollywood Reporter, that he'd never thought about having kids. "It had never been part of my DNA," he said.

He added that he and his wife didn't discuss the possibility of kids until they were married.

"We didn't plan on it. We never talked about it until after we were married, which is funny," he said. "There was an assumption that we didn't want them."

The actor's father predicted his son's future

Although Clooney couldn't see himself as a father, his dad knew his son would one day have kids.

He told People, "When George talked about not seeing kids in his future, I would listen to him patiently and then finally step in and say, 'George, some astounding woman is going to know your socks off, end of story.' And that's exactly what happened."
During an interview with Today's Savannah Guthrie, Clooney talked about Ella and Alexander's sense of humor they must've inherited from their dad.

"They're good kids. They're happy kids. They laugh a lot," he told Guthrie.
"They do pranks already," he added. "Put peanut butter on their shoes, so that it looks like poo-poo on their shoes and stuff, and they think that's funny."
He continued talking about how his children have distinct personalities.

"They really come out with the personalities that they're born with," he said. "My daughter will be like, 'Sit down'…They're just completely different personalities."

Clooney's son shares his interest in cars.

"He goes outside and he hugs my car. 'Car!' and he hugs it," Clooney said, jokingly adding, "Which is bad when I'm driving. It's really not good. He gets right in the wheel well."

Ella seems to have her mom's interest in fashion.

"My daughter is up in my wife's closet with purses going, 'Mine!'" he added. "So I see this is going to be a fun, fun life for me."

Why George and Amal Clooney aren't seen in public with their children

Clooney and his wife have made enemies championing causes which is why they aren't regularly seen in public with their children meaning very few pictures of the twins are available to the public.
When they had kids, the couple made a conscious effort "to be much more responsible," according to Clooney.

"We decided to be much more responsible, to avoid the danger," the Ocean's 11 actor told Paris Match. "I won't go to South Sudan any more or the Congo, Amal will no longer go to Iraq and she'll avoid places where she knows she isn't welcome."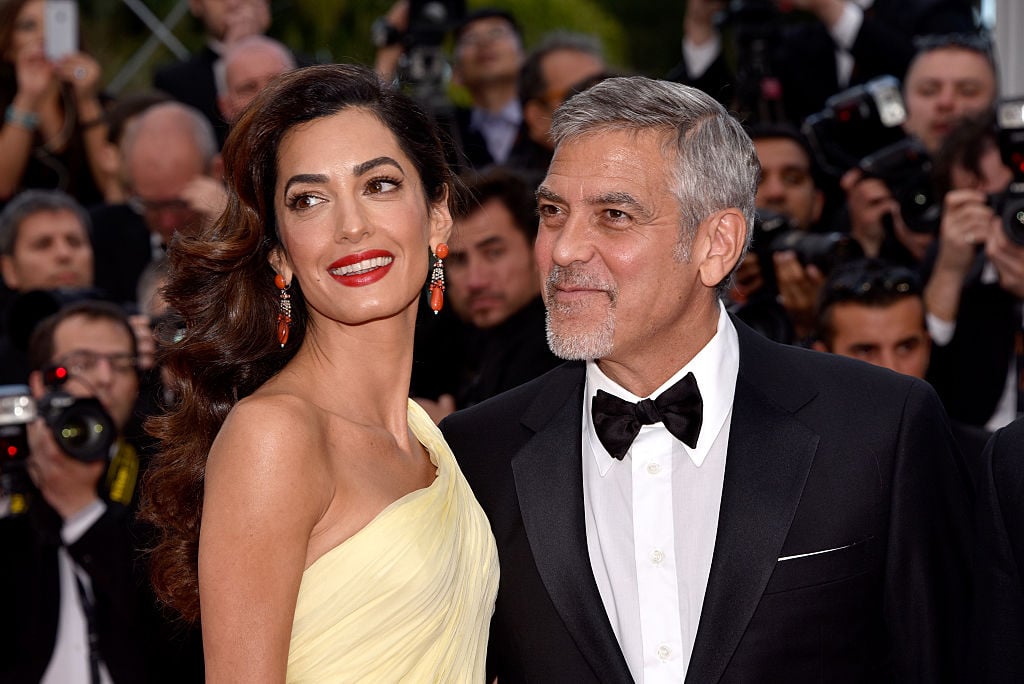 Since having kids, Amal has taken on a case against the terrorist group, ISIS, which has made security for the Clooney family paramount.

"Everything changes when you have two kids on how you have to protect them," Clooney said. "My wife is taking the first case against ISIS to court, so we have plenty of issues — real, proper security issues — that we have to deal with on a fairly daily basis. We don't want our kids to be targets, so we have to pay attention to that. But, you know, we also live our lives. We don't hide in corners."
Even though Clooney has to deal with security issues, he's happy and feeling very "lucky" with the state of his life.