George Clooney Never Dated Good Friend Sandra Bullock Because of the 'Bro Code'
While they've always been exceptionally close, Bullock and Clooney have never taken their relationship to the next level, despite their deep admiration for one another.
Sandra Bullock and George Clooney have been friends for what seems like forever. They've starred in hit films together, walked red carpets side by side, and always speak highly of each other whenever they get the chance. While they've always been exceptionally close, the actors have never taken their relationship to the next level, and the reason for this has to do with Clooney not wanting to break the infamous "bro code."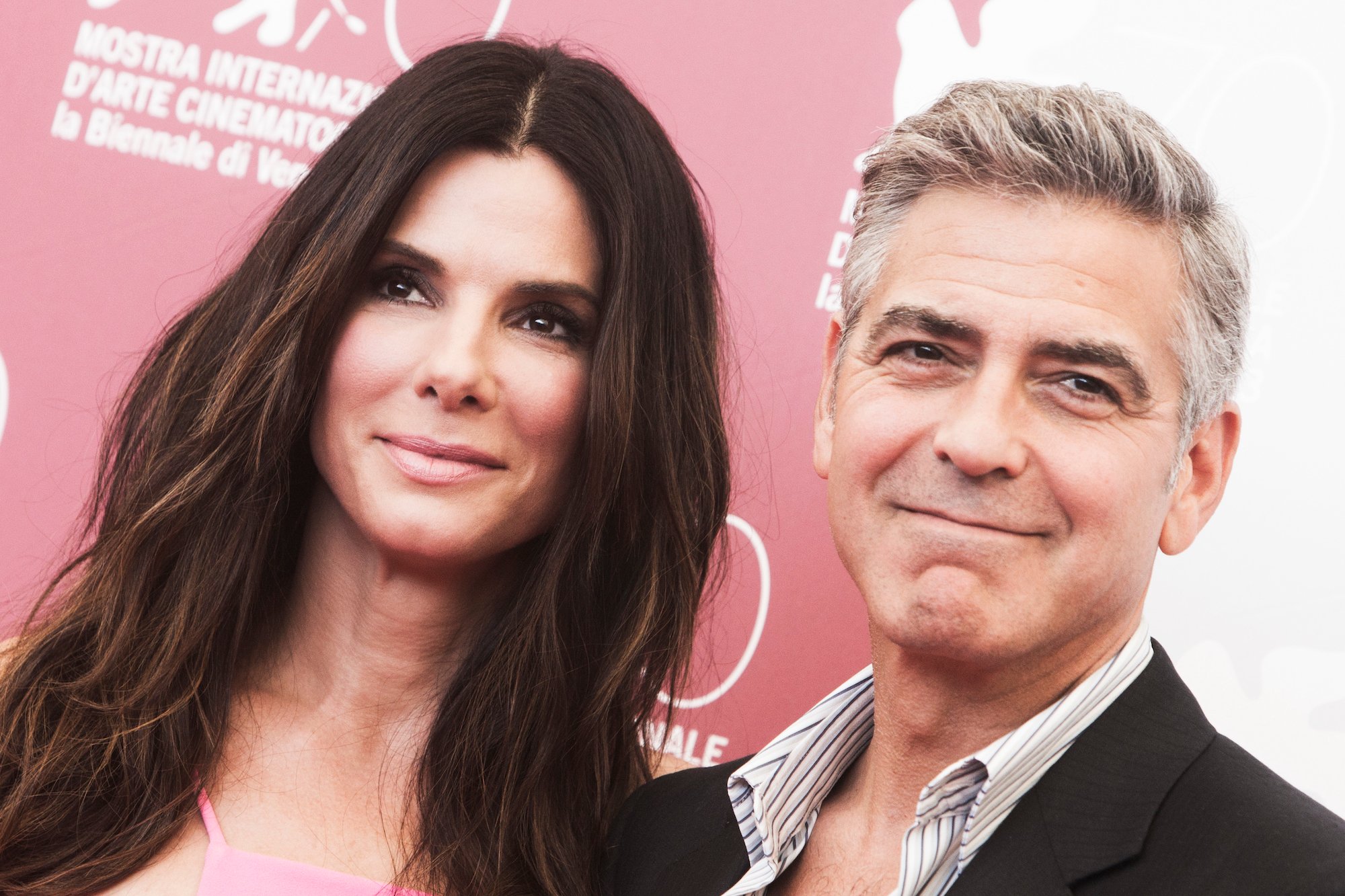 Sandra Bullock and George Clooney knew each other before their careers took off
Bullock and Clooney go way back.The pair met long before they become the big movie stars their known as today.
According to Bullock, the two first met at a mutual friend's house and instantly hit it off.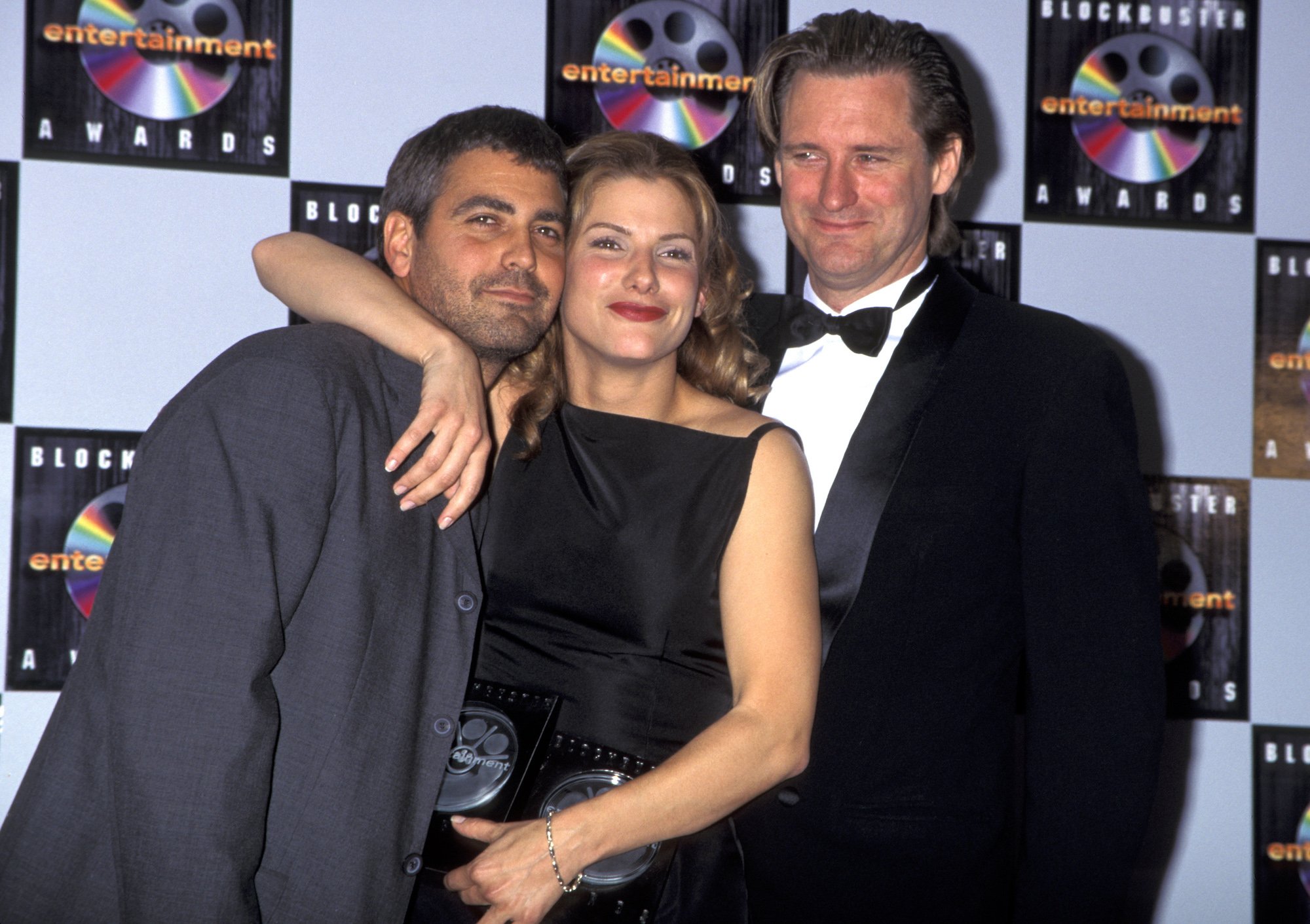 "It was just pretty funny… he was drunk," Sandra told Access Hollywood at the Los Angeles premiere of her film Our Brand Is Crisis in 2015. "I know, shocker – the man owns a tequila company. Anyhow, he was doing Buddy Hackett impressions at a friend of ours' house."
Since then, Bullock and Clooney have been by each other's sides through it all: marriages, children, as well as major career milestones. They've even starred in and co-produced films together.
"We've seen each other through many facets and stages of life, and this is just another one of those facets and stages," Bullock said of their friendship while speaking with Canada's etalk in 2015 (via PopSugar). "And the nice thing is we still like each other at the end of it, we still admire each other."
The real reason Sandra Bullock and George Clooney never dated
Although Clooney and Bullock have always had a deep love for each other, that feeling was never romantic.
While there have been times people thought the pair were dating, it turns out that they've never taken their relationship to that level. In fact, Clooney told E! News in 2013 that he would in no way ever date his friend of "more than 20 years," explaining that doing so would break the "bro code."
"She was dating one of my best friends," the Out of Sight star said. "There's a certain bro code, you know what I mean? I've known her a long, long time."
Though dating Bullock has always been out of the question for Clooney, he's never denied how "beautiful" she is inside and out.
George Clooney isn't just Sandra Bullock's best friend
Although Clooney is one of Bullock's closest friends, "BFF" isn't the only title he holds when it comes to their relationship.
In addition to being the Miss Congeniality star's longtime pal, Clooney is also her unofficial wingman — well, he was back in the day.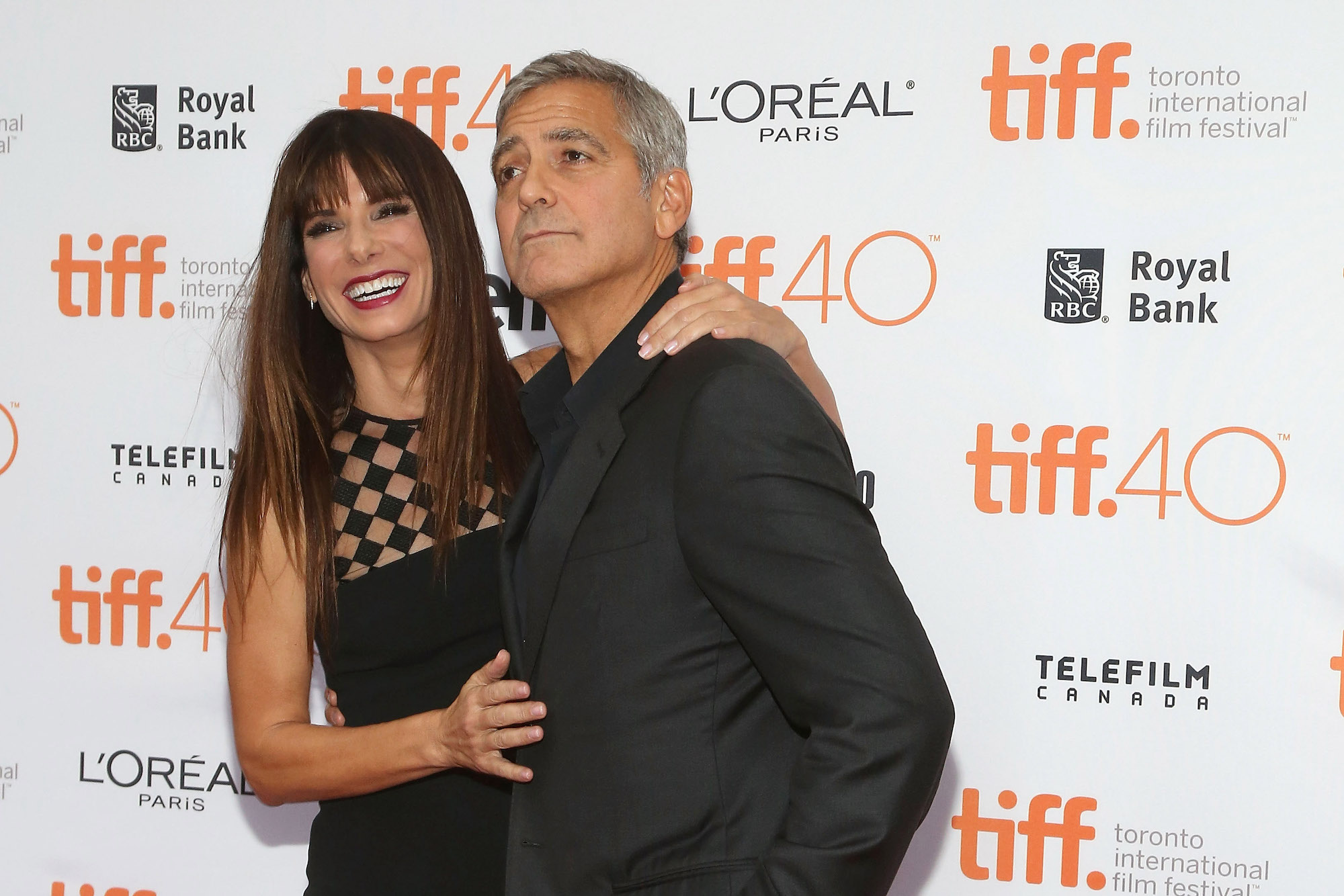 Bullock revealed to Access Hollywood that Clooney once helped her get the attention of a guy she was "would have liked [to be her] boyfriend at the time."
"When I came out after I spent time with George, George went to him and said, 'If you don't marry her, I will," the actor said. "George is not gonna marry anybody except for Amal. He was waiting 30 years to do that."
Still, Bullock noted that Clooney's quips are what started a four-year romance with their mutual friend.
"But that was sort of the thing that sort of got him to just hang with me, the boyfriend," she said. "So we were together for four years after that, thanks to George."