George Clooney Was Once Held at Gunpoint While on a Mission in Sudan: 'I Was Embarrassed at How Scared I Was'
Learn more about George Clooney's activism in Sudan and the time he was held at gunpoint while on a mission there.
George Clooney's place in pop culture is primarily due to his eternally cool personality that inflected his best roles as a leading man. But as he's become more selective in his acting and directing career, his activist endeavors have taken on more prominence. His charity and passion regarding serious causes continue to help an unknowable amount of people around the world, and Clooney has been willing to put himself at risk for what he believes.
One excursion to a country mired in chaos made him worry for his life, but the situation defused itself with alarming ease. His worldliness also brought him closer to his second wife, with whom he works to support human rights initiatives to this day.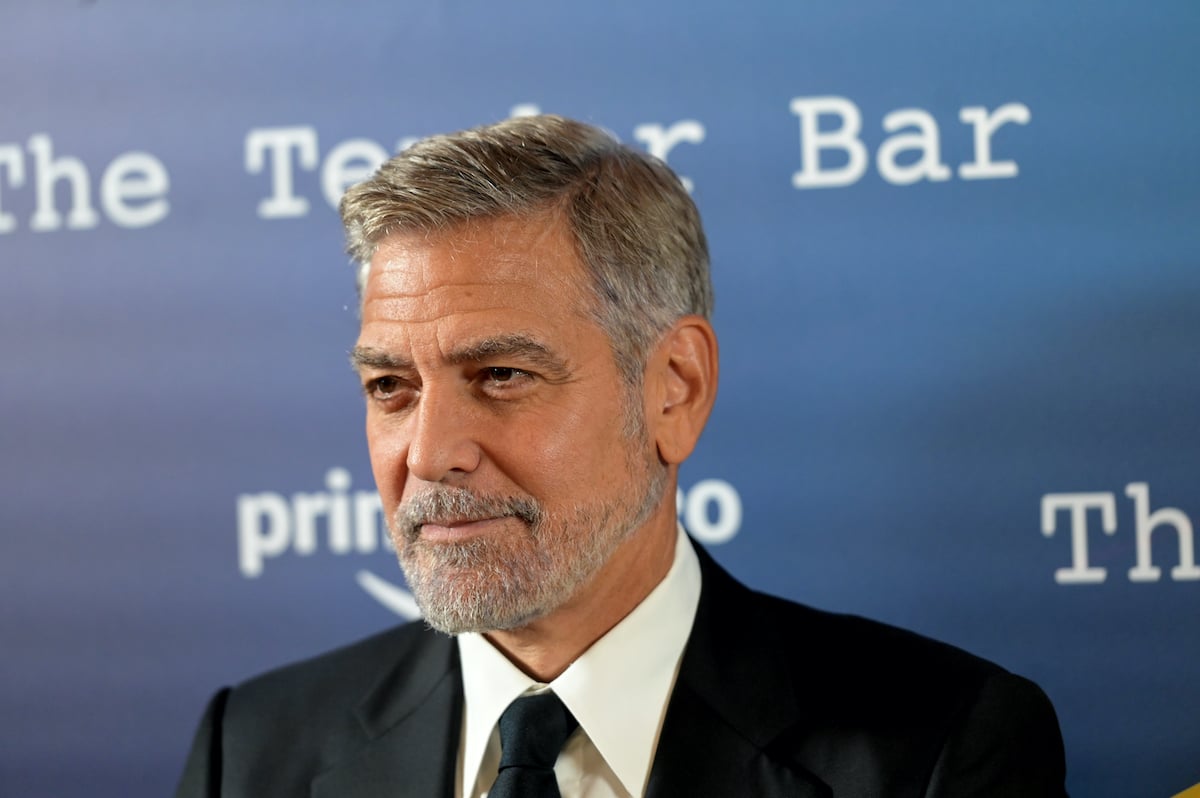 Clooney detailed a terrifying incident when he was in Sudan
In 2012, Clooney did an interview with The Hollywood Reporter which touched on a number of personal topics, like his battle with chronic pain stemming from an accident while filming Syriana in 2005, his relationships throughout the industry, and his path to movie stardom.
In his youth, he initially wanted to follow in his father's footsteps and become a journalist, but his pain made him more aware of the plight that afflicted the lives of people far away from the glitz and glamour of Hollywood. After reading about the Darfur genocide committed by the Sudanese government in a 2005 column by New York Times journalist Nicholas Kristof, he traveled to the country to help.
The danger of this scenario was palpable. "Everything about it is difficult, and you never feel safe, and we are not traveling with guns and security guys," Clooney said. During one of his missions, he and his father were threatened by juvenile assailants.
They were "in the middle of nowhere and we were pulled over by a bunch of 13-year-old kids with Kalashnikovs, and that's where it's dangerous because it's random violence." The Clooneys feared the worst before someone from their traveling party walked up to the child and said "No". "I couldn't believe it was that simple," Clooney recalled, "because I was embarrassed at how scared I was."
He leveraged his endorsement deal to keep watch on a notorious dictator
Even after the scare, Clooney continued to use his celebrity to lend a hand to the war-torn country. And his main weapon was Nespresso. 
Clooney has done commercials for the coffee brand since 2006 and is a member of the company's Sustainability Advisory Board. Celebrities do endorsement deals all the time, but for Clooney, the money has a deeper purpose. He told The Guardian in 2013 that he used the money to fund the Satellite Sentinel Project, which used long-range imaging to track the movements and actions of the Sudanese army and their leader Omar al-Bashir, their former dictator, who has been accused of committing and instigating war crimes. (al-Bashir was ousted from power in 2019.) 
Clooney has received plenty of credit for this project over the years, and while his dedication to Sudan is real, a former manager of the project claimed on Twitter that the actor had only put up $700,000 to get the SSP started. His partnership with Nespresso has made him at least $40 million since it started. 
Clooney and his wife use their clout to help less fortunate people around the world
Before meeting her future husband, Amal Alamuddin was putting in the effort to protect the downtrodden. She is a lawyer who specializes in international law and human rights-related cases. Her clients tend to be victims of mass atrocities or journalists being attacked by their governments for reporting news that the state wants to keep secret. She's done plenty to lift people up in her own right. 
As a couple, the Clooneys have continued to donate time and money to worthwhile causes. They are the co-founders of the Clooney Foundation for Justice, an organization that seeks to fight against systemic injustices around the world. They also sponsored an Iraqi refugee, Hazim Avdal, so that he could continue his studies at the University of Chicago. They later gave $500,000 to support the March for Our Lives protest in 2018 and in 2020, they donated $100,000 to three charities after an explosion in Beirut, Lebanon (Amal's home country) led to 218 deaths and 7,000 injuries.