George Clooney Once Lied About a Movie Role — and It Could Have Destroyed His Career
Actor George Clooney has been around for years, and as a result, he has become one of the most famous faces in all of Hollywood.
Many years ago, the long-time heartthrob was taking on small roles, and chances are, no one could have imagined that his career would take off the way it did. The talented actor has been able to take on a variety of roles, on both the big and small screens, and it somehow seems as if he is able to transform into just about any type of character that he chooses.
Fans have enjoyed him in countless films for decades, and hilariously, Clooney has even been known to be a bit of a prankster on movie sets and when he is spending time with his friends.
You'd be pretty hard-pressed to find someone who doesn't recognize him, but the truth of the matter is that George Clooney once lied about a movie role — and it could have destroyed his career. 
How did George Clooney get his start in acting?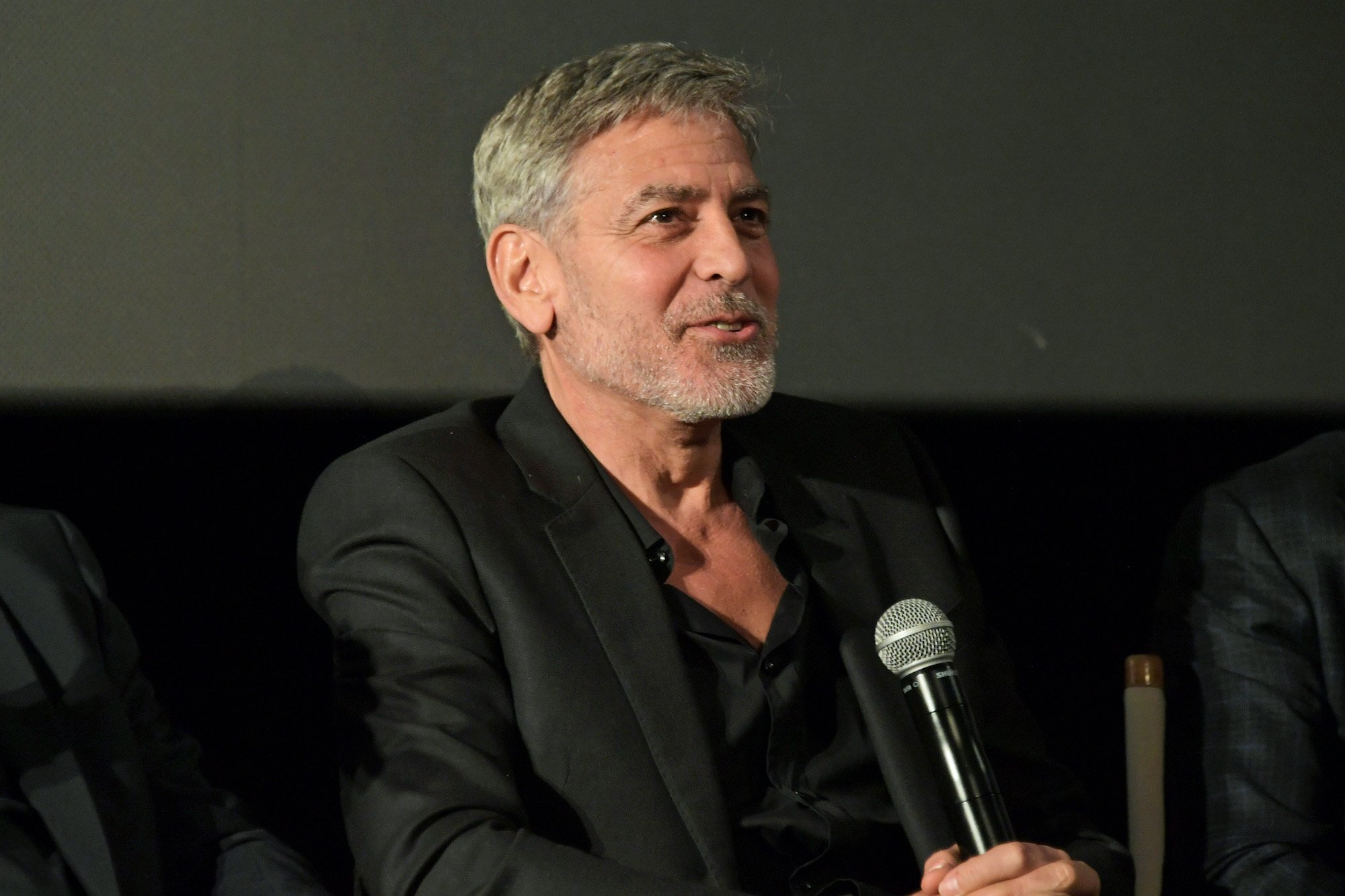 Born in 1961, it appears that Clooney always had the desire to be one of the most top-rated actors ever, and it shows. It took a while for him to make a name for himself, and he started out taking small roles, such as his stint on the sitcom Roseanne.
He had parts in numerous projects before finally getting his big break in 1994, when he landed the part of Doug Ross on the popular medical drama, ER.
From the very beginning, Clooney captured the hearts of millions, and it turns out that his talents weren't limited to medical acting. After 15 years of playing the role of a doctor, Clooney has continued to showcase his talents in a variety of roles.
Some of George Clooney's most famous roles
From his small part in the '80's sitcom The Facts of Life to starring roles in blockbuster films, Clooney has appeared in so many movies and television shows that even his biggest fans likely have trouble keeping count. So, what are some of the most memorable things that he has done?
Some of his best work was in the Ocean's Eleven films alongside other well-known celebrities including Brad Pitt, Matt Damon, and Julia Roberts. He gave one of the best performances ever in the 1998 film Out of Sight, which Clooney says was one of his favorites.
George Clooney once lied about a movie role, and it could have destroyed his career
It is hard to imagine that an actor as talented as Clooney would have to lie in order to get ahead, but that is exactly what happened. According to Vocal, there was a time when the actor was so anxious to get his Screen Actor's Guild card, and he went so far as to be untruthful about a movie role. What happened?
Clooney was talking to a casting director, and he told her that he had been in the movieCat People, unaware that the person he was speaking to was the same one who had done the casting for that very film.
She didn't remember him appearing in the film, but Clooney must have done something right, because the director helped him get his Screen Actor's Guild card regardless of the lie, by putting him in a movie that was never made, and everything took off from there.