George Clooney Says He Asked Amal Clooney To Marry Him 'Out of the Blue'
When George Clooney and Amal Clooney met in 2013, their encounter and their romance were completely unexpected. In fact, even after they met, the actor was not sure that the lawyer would even go out with him. However, after meeting Amal, Clooney knew she was it for him, but they actually never discussed marriage.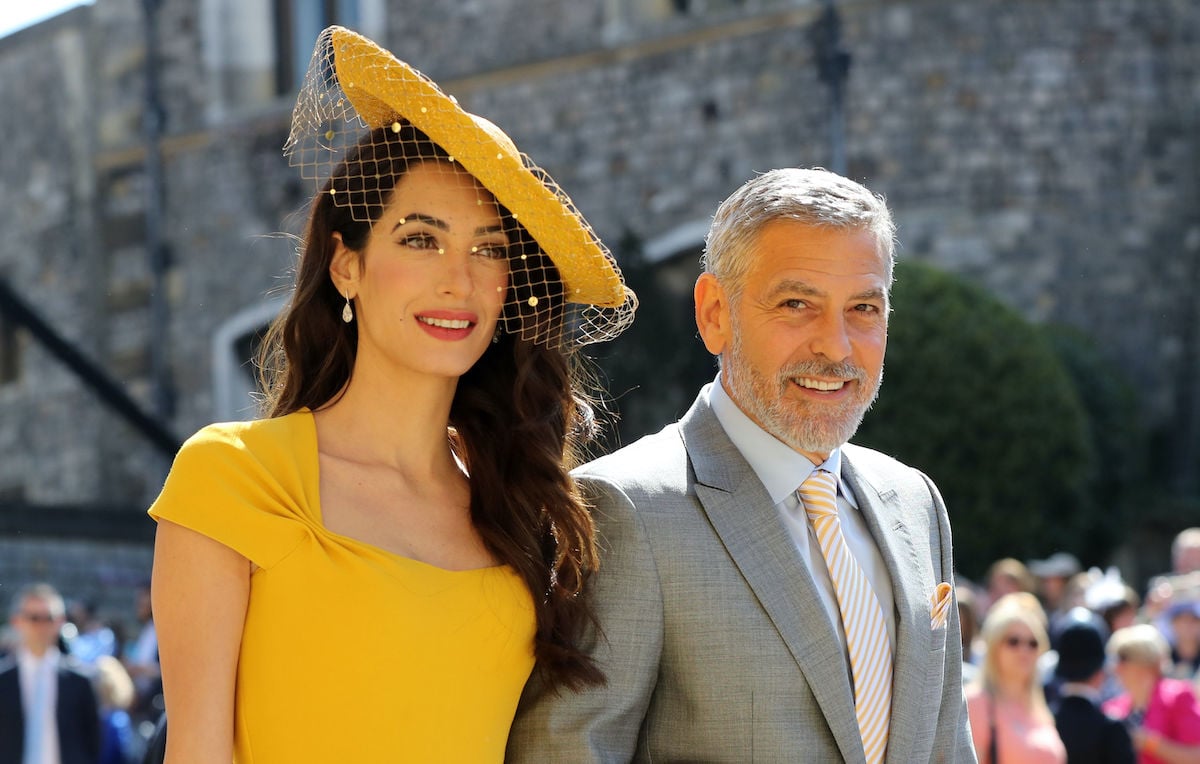 George Clooney and Amal Clooney's first date was awkward and unexpected
As much of a whirlwind as the Clooneys' romance was, it was also completely unexpected. In fact, their first date was a random and somewhat awkward happenstance. The pair met on a random day in July 2013 when Amal showed up with friends at the actor's home in Lake Como, Italy.
"I didn't leave the house," he explained on Netflix's My Next Guest Needs No Introduction with David Letterman. "No, it's the wildest thing. A mutual friend of ours said, 'I'm stopping by, and can I bring my friend?' And I was like, 'Of course.' I got a call from my agent who called me and said, 'I met this woman who's coming to your house who you're gonna marry.'"
Clooney reveals that his parents were also visiting him at the time, and he had no idea that Amal was even interested in him. They began their relationship as email penpals before spending Christmas 2013 together in Cabo San Lucas.
George Clooney asked Amal Clooney to marry him out of the blue
The ER alum knew pretty early on that Amal was the one for him. However, they never actually discussed marriage or being together forever. Therefore, when the actor proposed to the human rights lawyer, it was a shock to her.
"We never talked about marriage when we were dating," he told CBS This Morning. "I asked her out of the blue, took her a long time to say yes. I was on my knee for like 20 minutes; I finally said, 'Look, I'm gonna throw my hip out.'
Thankfully, the New York University alum put The Midnight Sky actor out of his misery eventually. Clooney added,
There is no question that having Amal in my life changed everything for me. It was the first time that everything that she did and everything about her was infinitely more important than anything about me. And then we had these two knuckleheads. It is very fulfilling and something I wasn't at all…I didn't see coming.
George Clooney was shocked to learn that he was having twins
Now, the Clooney have been happily married for several years, and they have a pair of 3-year-old twins, Ella and Alexander, who were born in June 2017. However, just like his marriage proposal to Amal, the twin babies were a shock and a surprise.
"We never talked about having kids, and then one day we just said, 'What do you think?' " Clooney said in an interview with CBS This Morning. "We go to the doctor, and you do the ultrasound. They're like, 'You got a baby boy!' and I was like, 'Baby boy, fantastic!' And they go, 'And you got another one there.' I was up for one. Again, I'm old. All of a sudden, it's two. It's hard to get me to not talk, and I just stood there for like 10 minutes just staring at this piece of paper going, 'What? Two?' "
Life has a way of coming up with you fast.