George Clooney 'Was Really Depressed' Gaining Weight for 'Syriana', Matt Damon Says
George Clooney won an Oscar and a Golden Globe for his performance in 'Syriana' but the actor didn't enjoy gaining weight for the role.
Actors transforming themselves for roles is nothing new in Hollywood. But the process (and the aftermath) can be grueling for the actors. Enter George Clooney who altered his appearance for 2005's Syriana.
George Clooney ate 9 meals a day to prep for 'Syriana'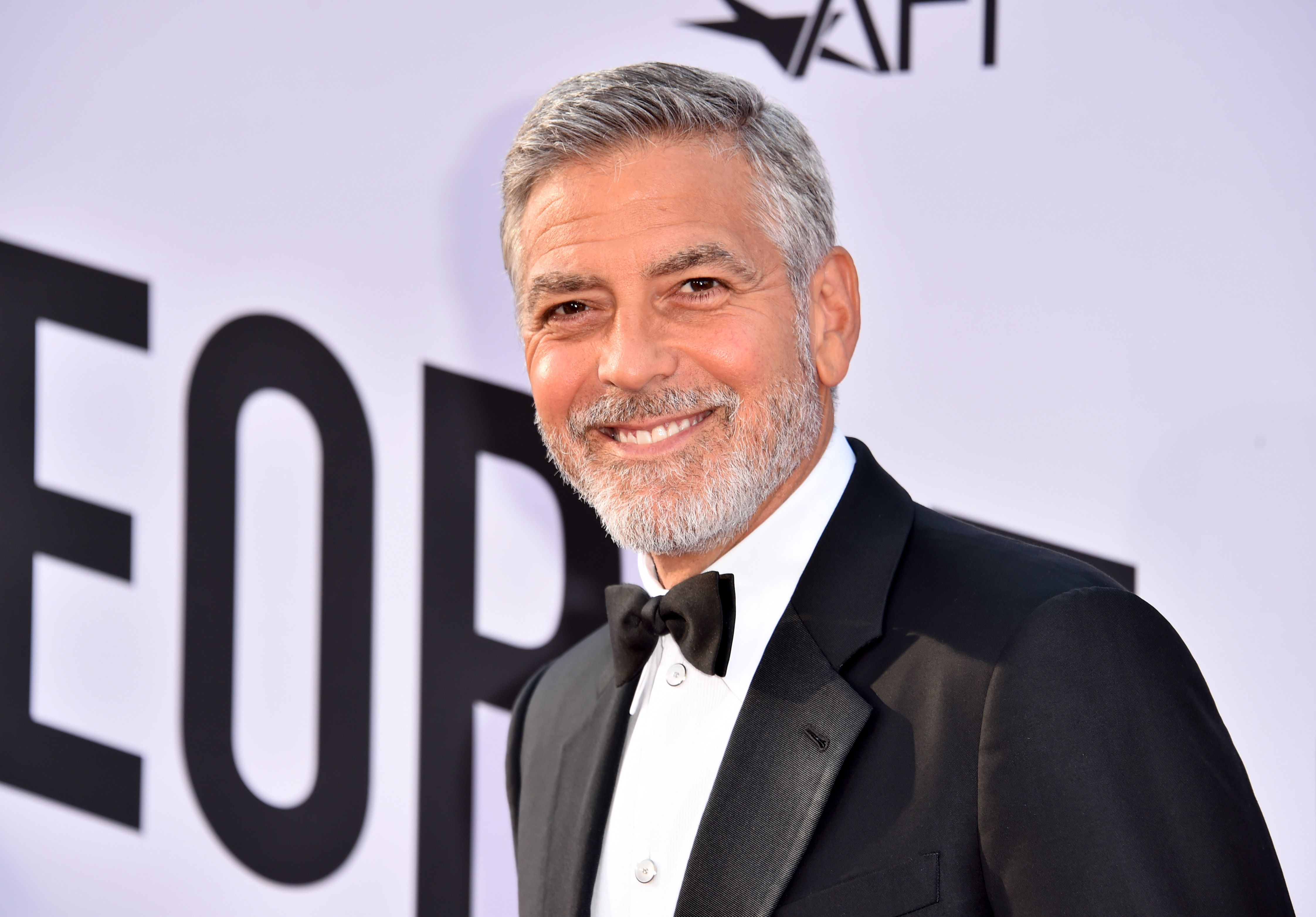 Clooney didn't have much time to gain a reported 30-plus pounds for his role as Bob Barnes in Syriana. A
ccording to the Irish Examiner, the father of two stepped up to play the role after another actor dropped out, leaving him with only a month to gain the weight. 
To bulk up, Clooney would chow down on as many as nine meals a day. Staying at his famous Villa Oleandra on Lake Como in Italy, the actor says he couldn't enjoy his food. 
"I was miserable because there I was in Italy, and I wasn't looking forward to eating," he said. "Who doesn't look forward to eating in Italy?"
"People always think, 'Oh, that'll be fun,' but it's like going to a pie-eating contest every day," he added.
He took in as many calories as possible to achieve the desired physique. But as Clooney reiterated in another interview with The Tech, it wasn't a pleasant experience. 
"My job was just to eat as fast as I could, as much as I could," he said. "But mostly you just ate until you wanted to throw up, and made sure you didn't throw up. So that was my job for a month, was eating."
When it came time to shoot the movie, Clooney had filled out his frame but as his co-star and close friend, Matt Damon, later noted, the actor wasn't himself. 
George Clooney was no longer 'the life of the party', Matt Damon says
Pranks on movie sets are a pretty common occurrence and Clooney is a master of them. He loves playing jokes on his co-stars but when it came to Syriana, he wasn't his usual jokester self. Even Damon noticed a change in Clooney. 
"He had put on all that weight and he was really depressed," Damon told Indie London. "George is a really active guy and he couldn't move around. He had to just sit there. I've never seen him like that. He's normally the life of the party, but he was really depressed."
After filming on Syriana ended, Clooney couldn't sit still any longer. He went to work on Good Night, and Good Luck, a 2005 film he directed. 
Filming 'Syriana' isn't a happy memory for George Clooney
Playing a CIA operative might sound like a good time but for Clooney on the set of Syriana, it was anything but. Directed by Stephen Gaghan (Doolittle), the movie meant filming in upwards of 200 locations on four continents.
Bouncing from place to place didn't bother Clooney so much as what happened to him that year. 
"There was nothing fun about it," he told The Sydney Morning Herald. "There was not a moment that was fun about shooting this film. That's not a slap on the film or [the director Stephen] Gaghan. It's just that everybody has that year where you age a decade and this was that one for me."
After Syriana hit theaters on November 23, 2005, Clooney went on to receive a Golden Globe and an Oscar for his performance.