George Clooney Recalls His Frightening Near-Death Motorcycle Accident — 'I Used Up My 9 Lives on That One'
George Clooney got into a serious motorcycle accident in 2018 that could have taken his life. Luckily, he walked away from the incident with minor injuries, but the experience traumatized him, nonetheless.
He recently opened up about the experience and recalled everything that happened that day, mentioning how he thought he was going to die. He also lamented how people nowadays would rather take a photo of someone in pain instead of helping them out.
George Clooney got into a motorcycle accident that nearly killed him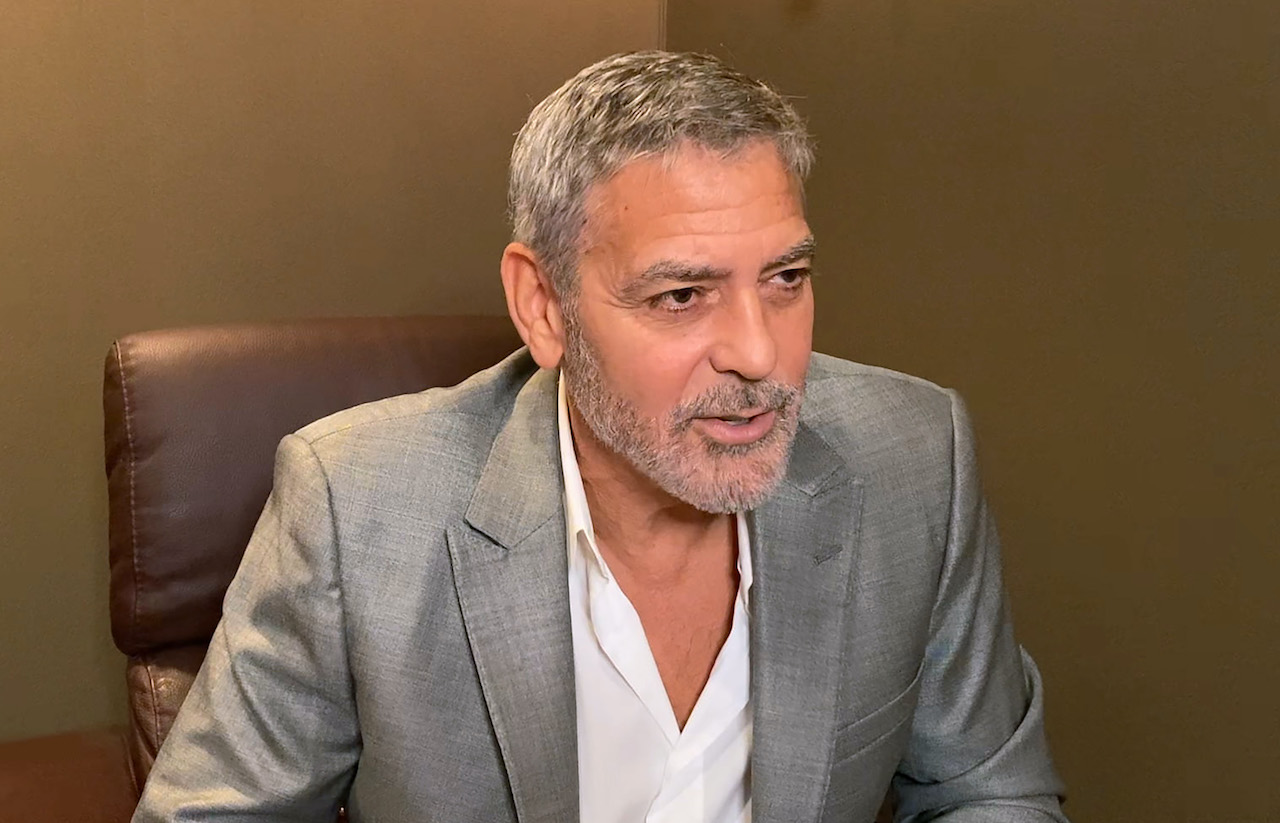 RELATED: George Clooney Pranked Richard Kind By Pooping in His Cat's Litter Box
In 2018, Clooney was involved in a nearly-deadly motorcycle accident. He recalled the details of the incident during a recent appearance on The Howard Stern Show.
"It was in Sardinia, and I was going about 70 miles an hour," Clooney said. "And a guy turned in front of me, and I was launched."
He somehow avoided serious injury
Although the frightening accident shocked everyone involved at the time, Clooney walked away from it relatively unharmed. Clooney himself still struggles to understand how he made it out alive.
"It does all those things you see on the street after an accident," Clooney said. "Knocked me out of my shoes. My shoes were all the way down the street and I landed on my hands and knees. If you threw a pencil up in the air 1,000 times, landed on my hands and knees. If I'd have landed any other way it probably would have killed me. I used up my nine lives on that one."
George Clooney's wife Amal told him to stop riding motorcycles
Needless to say, Clooney's wife Amal was determined to get him off of motorcycles after the accident.
"I was in the hospital and Amal came and got me—in a very vulnerable position, I'll say—and said, 'Ok that's it with motorcycles,' And I was like, 'Ok.'"
He thought he was going to die
Clooney was certain he was going to die at the scene of the accident.
"That was the most amazing thing," Clooney said. "I'm a pretty optimistic guy, and I kind of—I do—I believe in the goodness of people. I think that things, in general, work out. But I will say there's a moment, that moment when you—when I hit the ground. And I really thought—I'm waiting for the switch to click off. I thought this was it."
People tried to photograph Clooney's accident instead of helping him
For Clooney, what truly made him upset was seeing how people reacted after he landed on the ground, a bloody mess.
"I'd broken this windshield, and I thought all my teeth were knocked out," Clooney said. "It was glass from the windshield was in my mouth. I was bleeding a lot. And I was sitting there, I was really screaming, and everybody got out and they just pulled out their cameras and started taking pictures …"
He was disappointed to see how much people in today's society care about capturing moments on their phone instead of helping others.
"I'll remember that for a long time because I thought, there's that moment where you just—it's like when somebody falls in the subway now and everybody pulls their phone out, and you go, 'Go get them out of the subway.' Everybody's trying to live their lives through a phone now."