George Clooney Received Life-Changing Advice From His Father Nick Clooney When He Was Called a Traitor: 'Grow Up'
George Clooney is one of the most celebrated A-listers in Hollywood. The 60-year-old has appeared in notable projects including E.R, the Oceans franchise, Up In The Air, and Gravity. It's almost impossible to think about prominent stars without Clooney coming to mind. 
Aside from his acting, Clooney is an outspoken liberal who has used his platform to promote humanitarianism. At one time, Fox News called Clooney a traitor for his sentiments against an ongoing war in Iraq. However, his father Nick Clooney gave him life-changing advice about speaking up as a celebrity.
George Clooney identifies as a liberal
In a sit-down with an Interview Magazine, Clooney detailed how his father ran for office in Kentucky but lost due to his ties to Hollywood. He said, "My father just lost an election in Kentucky last year and all the ads said, 'Hollywood Vs. The Heartland.' Of course, my father grew up and lived his whole life in Kentucky and has very little to do with Hollywood. But that doesn't matter because that's the way they could label it."
The talented actor further explained that the most powerful phrase in his hometown was screaming, "That guy's a liberal." He elaborated," I'm a liberal. I believe in the qualities of being a liberal," before recounting critical historical events and noting the social issues that have contributed to his liberalism, including the Salem witch trials, women's rights, and Black people's rights.
Clooney continued, "Over the years, over the history of our country, liberals have stood on many of the right sides of the issues."
Clooney was labeled a traitor for speaking out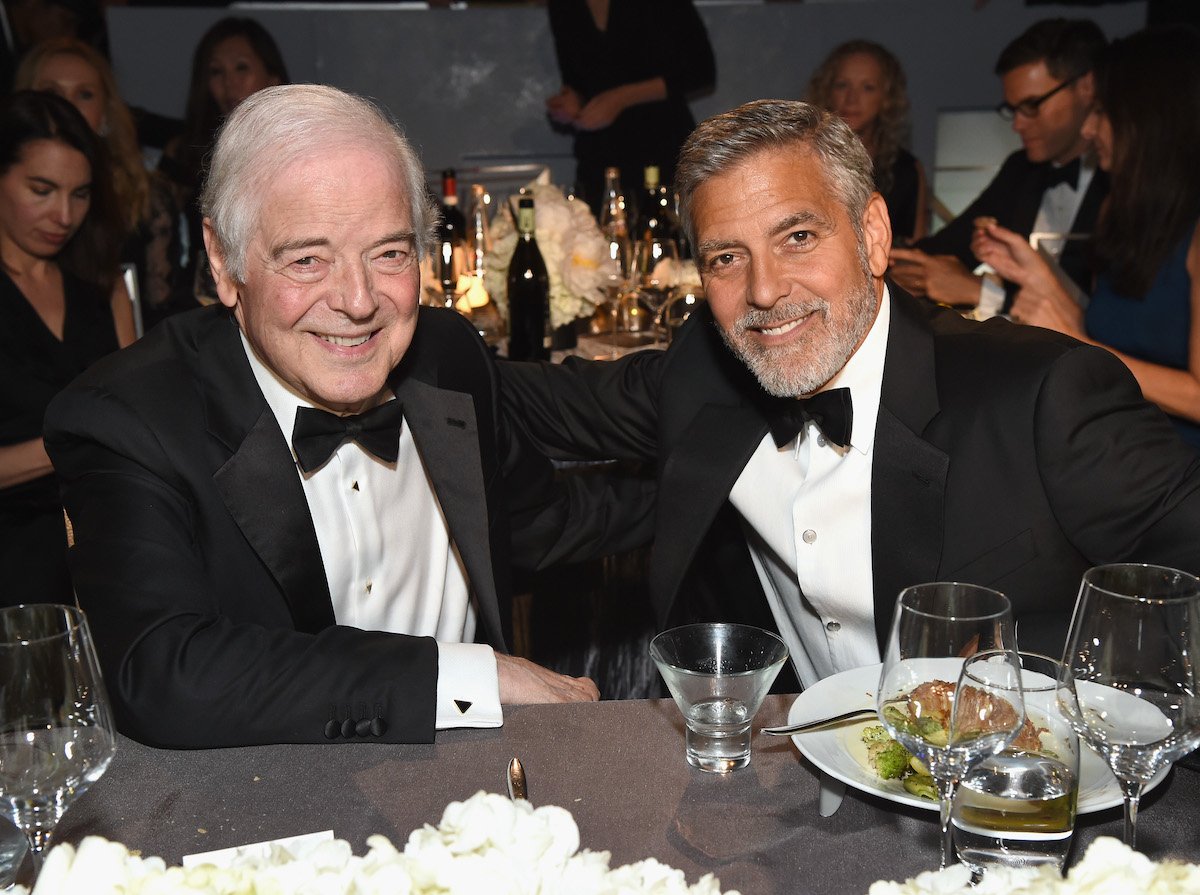 Fox News is a controversial news network. It further cemented this status when it attacked Clooney over his remarks against the war in Iraq. Clooney offered his opinions condemning the war going on in the county. After the network branded him a traitor, Clooney called his father Nick Clooney.
As The Hollywood Reporter notes, George said, "Fox News and other places were calling me a traitor. I called my dad and said, 'Am I in trouble?' and he said, 'Grow up. You've got money. You've got a job. You can't demand freedom of speech and then say, 'But don't say bad things about me.' and he was right."
George had also spoken out against Donald Trump's presidency and even hilariously called him out when he was honored at the Museum of Modern Art's 2020 Film Benefit. He trolled the then-president, urging the audience to "do something about COVID" once "Trump's out of office."
George Clooney has an interesting family tree
George was born in Kentucky to Nina Bruce Warren, a city councilwoman and beauty queen. Nick was a TV host and local anchorman. He is also the nephew of the late Cabaret singer Rosemary Clooney who died in 2004. In 2012, it was revealed that George has other important connections.
The actor had a distant connection to the 16th President of the United States, Abraham Lincoln, through his great-great-great-great grandmother. The actor made the discovery when researching the life of the former president in advance of the release of the movie Lincoln. 
RELATED: George Clooney Studied Broadcast Journalism in College, but Dropped out Because He Hated Constant Comparisons to His Father